REMEMBER THE DAYS when your phone lasted more than a day on a single charge? As great as it is to have smartphones with enormous processing power and crisp, high-res screens, there's no denying these advancements have made our handhelds thirstier for juice than ever.
The Lenovo P2, however, heralds at least a partial return to those glory days: it lasted a staggering 28h 50m in our continuous video test. That's a full five hours longer than our previous longest-lasting smartphone on record, Motorola's Moto Z Play, and just over 11 hours longer than the top-end Galaxy S7.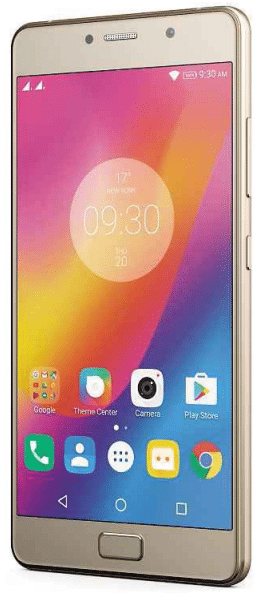 It shows some serious stamina in everyday use, too – anecdotally, after a heavy weekend's sightseeing filled with Google Maps, selfies and the odd game of Mini Metro, the P2 never dipped below 70%.
Lenovo achieves this by squeezing a 5,100mAh battery into the P2's metal body (most current phones are around the 3,000mAh mark), but this still isn't a bulky phone. It does feel a little fatter than super-svelte flagships such as the Galaxy S7 Edge, but at 8.3mm thick and weighing 177g, the P2 is only 0.6mm thicker and 20g heavier than the Samsung.
SCRIMP AND SAVE
A fingerprint reader sits below the screen, with a volume rocker and power button on the right edge of the device, while the left side treats you to a dual SIM slot and an intriguing battery-saving switch. Flick it up and your P2 enters Ultimate Power Saver mode, switching off data and disabling apps.
The P2 lasted a staggering 28h 50m in our continuous video test – a full five hours longer than our previous longest-lasting smartphone on record
It could be a handy 'Defcon 1' function, but given the already impressive battery life, it's unlikely to see much use.
Up front, we're treated to a Full HD, 5.5in AMOLED display, covering 99.9% of the sRGB color gamut. As with all AMOLED displays, its contrast ratio is effectively perfect. Some of the darker tones, such as deeper reds and dark blues, were oversaturated under the scrutiny our color calibrator, but you won't spot this day to day.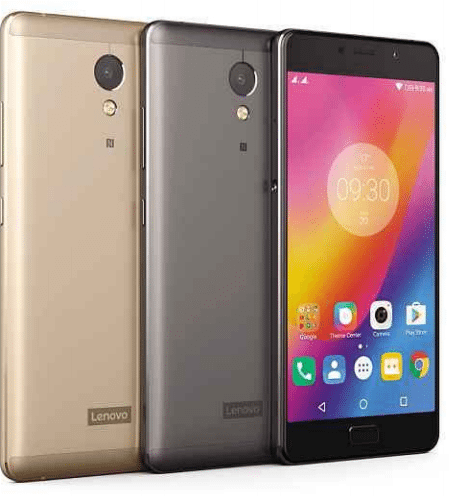 One sticking point is the P2's peak brightness, which sits at a lowly 326cd/m2.
While that's fine for gloomy days, you'll be squinting at your phone once the sun finally pokes through the clouds.
The Honor 6X is much better suited to such conditions, with a peak brightness of 502cd/m2.
For the price, the P2 is a surprisingly nippy performer. Powered by Qualcomm's octa-core 2GHz Snapdragon 625 chip and 4GB of RAM, overall responsiveness was good. With a Geekbench 4 multicore score of 3,130, the P2 bettered the Moto G4 by almost 700 points, and the new Moto G5 by over 750. It wasn't far behind the Honor 6X's 3,319, either.
Switching to games, the phone scored a 10fps average in the onscreen GFXBench Manhattan benchmark, beating the Honor 6X (8.4fps), Moto G5 (7fps) and Moto G4 (7.7fps).
Sky Force: Reloaded, a game that grinds to a halt on lower-powered devices, ran without a single frame drop, even during those actionpacked enemy encounters.
KEEP OUT
So far, the P2 has scored near-enough full marks, but then we come to the camera.
It's not that the P2's 13-megapixel rear camera is bad; it's just that it loses out compared with the Moto G4. Outdoor test shots picked up plenty of color even under grey skies, with noise kept at bay reasonably effectively. Flicking on HDR gave mixed results, with oversaturation on the orange bricks in our test shot, but it did help to balance out exposure levels.
Where it falls down is indoors, especially in low light. Under close inspection, our test subjects looked grainy and, while colors were vibrant enough, noise was apparent.
Try to use the P2's camera outside with plenty of natural light, if you can.
Lenovo's camera software is also a tad clumsier to use than its rivals. Navigating through tedious menus isn't ideal for on-the-fly photography, and the P2 would have benefitted from Huawei's one-handfriendly left and right swipes.
At least Lenovo's Pro mode allows you to delve into settings such as ISO and white balance. The final and relatively minor con is that there's no Android 7.0 Nougat here; the phone's operating system is currently stuck on Android 6.0 Marshmallow, which feels a little dated in comparison. We were told some weeks ago that an over-the-air update is coming in the very near future, but such an update still hadn't rolled out at the time of going to press.
Either way, our few criticisms of the Lenovo P2 fade into insignificance when considering what it does well. That absurd battery life alone is well worth the price: we repeat, this is the longest-lasting smartphone we've ever seen.
And it doesn't stop there: the P2's display, performance and build quality are all top notch given the price, and it's a worthy competitor to much more expensive mid-range phones.
P2 ONE
There is competition; you can buy the Moto G4 for less, and in return get a rear camera that's a better performer in low light, while the Honor 6X is a thinner and arguably betterlooking handset which costs just £25 more.
We were hoping the Moto G5 would be another addition to this list of cheap-yet-highquality handsets, but at best it makes only very minor improvements to the beloved Moto G4; at worst, it's measurably inferior, particularly when it comes to performance.
With that in mind, there's nothing else that combines the P2's all-round performance with such amazing battery life.
If you want a good deal on a phone that also ensures you've got a bang-up-to-date device, rather than an older model, look no further: this is the newest and current king of budget smartphones.
Verdict
With its monster battery life, the Lenovo P2 will keep on going long after others have died