What we have in our palms could possibly be the best designed smartphone in the market today, and believe you me, we have seen a dozen notable editions just this quarter alone. Samsung's latest flagship of the popular Galaxy series is pushing the bar of what we recognize as a 'smartphone' with the all new S7 Edge. Apart from the kitchen sink, consumers will be glad to know that everything they need from a smartphone has been fitted into the Galaxy S7 Edge plus more…
There's tons of reports and reviews already on the seventh iteration of the handset, mostly singing praises for the eye-candy – PC.com ourselves having reviewed every single model released by the company – now it's time to verify all myths about the new device in our hands-on review.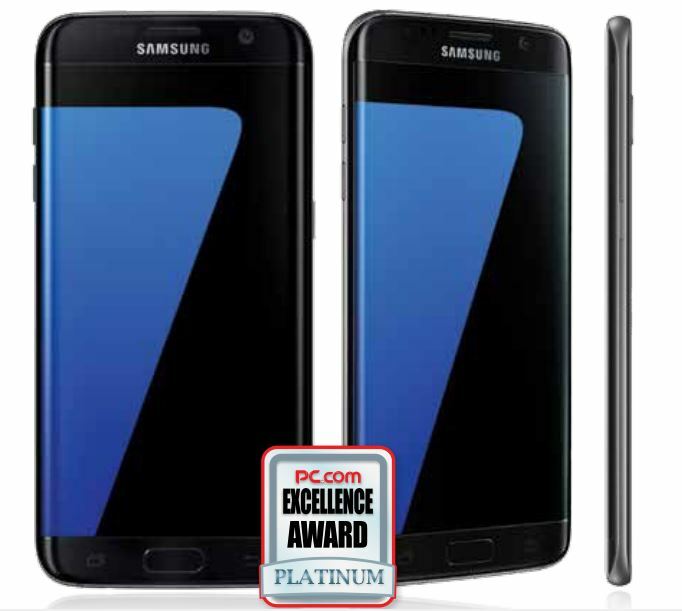 FIRST IMPRESSION
Just like the S6 Edge, it's love at first sight for the S7 Edge. There were two models announced at Mobile World Congress, however Samsung Malaysia has decided to only introduce the larger Edge model compared to the Galaxy S7, which comes in a 5.1" screen size, while the S7 edge sports a 5.5″ display.
Interesting to note here is how Samsung engineers have managed to keep the overall dimensions of the Edge rather pleasantly smaller despite the bigger screen. The edges curve into the back smoothly, attributing to a fuller grip, and at the same time resulting in minimal protrusion of the camera lens.
DISPLAY
Watching American Dad (HD) on iflix with the Super Amoled display was a pleasure; picture was sharp even at close range; and colours exceptionally vibrant. The curved edges played an important role in occupying more real estate than most devices would. There's a sense you are getting maximum coverage and more images on S7 Edge appear super crisp and bright even in day light made possible with denser pixels of 1440 x 2560 and improved Amoled technology with 16 million colours.
Glass covers nearly 85% of the phone surface, leaving a thin metal frame on the sides the only visible material that does not attract finger prints. Mind you, constant cleaning is required on this one. But hey, a wipe down for this sheen Lamborghini of phone is not a chore but a pleasure.
Overall appearance is flawless, immaculately assembled with precision, clearly showing feedbacks have been taken seriously and rectified in many ways on the new S7 Edge.
DEEP DIVE
Now let's deep dive into the famed features the internet has been buzzing about this new beauty. Do take note that Samsung has made improvements on every aspect of the device in both hardware and UI. We would like to point out that even though we would like to test each and every one of them, due to time and editorial space constraints we have with the phone, we will touch on the main USPs for now.
SPECS
DIMENSIONS: 50.9 x 72.6 x 7.7 mm WEIGHT: 157 grams PROCESSOR: Exynos 8890 Octa MEMORY: 4GB RAM GRAPHICS: dieno 530 DISPLAY: 5.5″ Super Amoled Capacitive touchscreen 16m colours, 1440 x 2560 pixels 534 ppi pixel density. Corning Gorilla 4 Glass Always On Display Curved Edge on both sides. CAMERA: Front-12 MP, £/1.7, 26mm, phase detection autofocus, OIS, LED flash Back- 5 MP, £/1.7, 22mm, dual video call. Auto HDR STORAGE: 32GB Micro SD Slot OS: Android 6.0 Marshmallow BATTERY: 3600 mAH Wireless Charging
VERDICT
Probably the best smartphone in the world right now.