Jonathan Bray tests the latest budget phone from Motorola and compares it with the best on the market
The Moto G is king of the budget smartphones. Other pretenders have tried and failed to take its crown, but few have even come close to claiming its position at the top.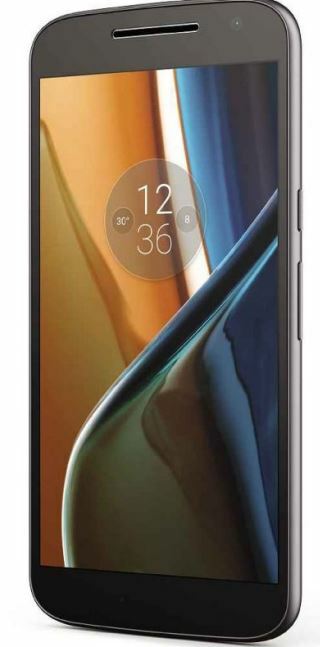 The question is: Could it happen this year? The latest model is the Motorola Moto G4 – it's more expensive than last year's phone, so it's less of a bargain than it used to be. but despite the price hike, the supremacy of Motorola's budget smartphone has never felt more unassailable.
Features and specifications
The most noticeable gain from the higher price is a larger screen. The Motorola Moto G4 has a 5.5in display, making it a whole half-inch bigger than last year's Moto G (3rd gen). Size-wise, it's now up there with the giants of the smartphone world, such as the OnePlus 2 and the iPhone 6S Plus. But Motorola hasn't simply increased the screen size without considering the consequences: it's also slimmed down the case, which is now 2mm thinner than the previous model, and its softly curved metal frame feels sturdy and looks classy. It's appearance is a little more staid than in previous years, but if the plain black and silver finish you see in the photos here doesn't float your boat, you can customize the phone's appearance via the Motorola Moto Maker website, which offers a selection of alternative colors.
There are some negatives. It's no longer water-resistant, as the Moto G (3rd gen) was, and although it's still splash-proof – courtesy of a special chemical coating – it won't survive a sustained dunking. The phone also has no NFC or fingerprint reader, so you won't be able to use Android Pay at contactless payment terminals.
The most noticeable gain is a larger screen. The Moto G4's 5.5in display is a whole half-inch bigger than last year's model.
Still, these are small complaints and, as ever with Motorola, the Moto G4's specification is impressive for the money. Inside it contains an octa-core Qualcomm Snapdragon 617 running at 1.5GHz, backed by 2GB of RAM and either 16GB or 32GB of storage, depending on how much you're prepared to spend.
Performance and battery life
This is a responsive smartphone, but we came across the occasional glitch. We found some lag while zooming in and out of images in Google Photos, and scrolling quickly through image-heavy websites isn't ultra-smooth. In the benchmarks, however, the Moto G4 is significantly faster than last year's model, gaining a score of 3,107 in the multicore GeekBench test and an average of 7fps (frames per second) in the games-based GFXBench Manhattan 3 test. Of its budget smartphone rivals, only the Honor 5X and the OnePlus X come close.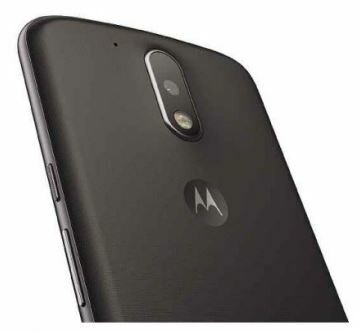 Battery life is even better. When we ran the phone through our standard video-rundown test, the Moto G4 lasted 13hrs 39mins, which is above average and almost three hours longer than the Honor 5X.
Display and camera quality
The Moto G4's display is. quite simply, magnificent.
It measures 5.5in across the diagonal, with a perfectly sharp resolution of 1,920 x 1.080. and its performance is impeccable.
Maximum brightness reaches 540cd/m?, which is nearly twice as bright as its predecessor. The contrast ratio is impressive, too. and although the colours don't look as vivid as on phones with AMOLED displays, it's good enough to make graphics and photos appear vibrant and easy on the eye.
Even the camera – so often a weak point in cheaper smartphones – is excellent. The Moto G4 has a 13-megapixel rear camera with an f/2 aperture and a dual-LED flash for low-light indoor shots. There's no laser or phase-detect auto focus, and you don't get optical image stabilization, but the picture quality doesn't suffer and photos are packed with detail and well exposed.
Noise is kept under control in all but the darkest of scenes and the HDR mode works well to equalise extremes of shadow and highlight (as long as you hold the phone steady). The only problem we encountered was that autofocus was sometimes a little slow to lock on a subject and. occasionally, somewhat jumpy and erratic.
Even the front camera is accomplished. It has a resolution of 5 megapixels and a wide-angle lens, which means you don't have to stretch out your arm to accommodate a decent chunk of background or fit a group of friends into a photo.
Operating system and gestures
Another bonus is that Motorola doesn't tinker too much with Android's operating system. The Moto G4 runs on a base of Android 6 Marshmallow, and it looks, largely, as Google intended.
There are. naturally, some of Motorola's own features, but they're unobtrusive and most of them are actually pretty useful. Our favorite of these is Moto G4's gestures, which let you access basic functions by waving or waggling the phone around in a specific way. For example, simply placing the phone face down on a flat surface triggers a 'do not disturb' mode, while a karate chop illuminates the torch function. To launch the camera, you can give the device a couple of twists and, if you get a call you don't want to answer, you can just pick up the phone and place it back down again to silence the ringer.
SPECIFICATIONS
■ Octa-core Qualcomm Snapdragon 617 processor, running at 1.56Hz and 1.26Hz
■ 5.5in display
■ Full HD resolution
■ 166B storage
■ Android 6.0.1 Marshmallow – mkroSD slot
■ 13-megapixel rear camera
■ 3,000mAh battery
OUR VERDICT
As an all-round package, it's very hard to find fault with the Motorola Moto G4. It may be a touch more expensive than last year's Moto G, but its numerous improvements make it worth the extra cost.
There may be some who complain that the Moto G Is now too big, and for those with smaller hands and pockets, a 5.5in phone may indeed be a stretch too far, no matter how slim.
But let's not get too hung up about what the Moto G4 isn't and celebrate what it is: a fantastic smartphone that delivers more bang for its buck than any other device to date.