Until now, Google's Pixel phones have been stunning but expensive. Can this new mid-priced phone offer a similar best-in-class Android experience on a cheaper device?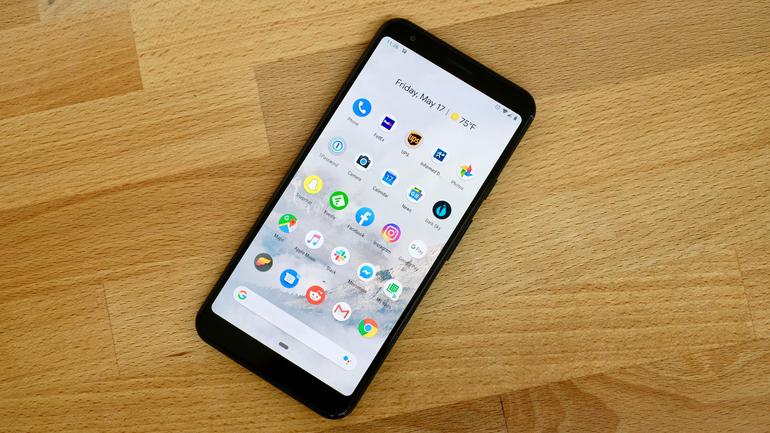 If you've ever coveted one of Google's Pixel phones but felt the premium price was beyond your range, then this new model might change your mind. Pixels have long been the pinnacle of the Android experience and now, in an attempt to introduce its phones to a wider market, Google has launched the Pixel 3a (and the larger Pixel 3a XL).
Bringing the company's top-end camera tech and refined user interface to a phone is a bold move, especially when the similarly equipped Pixel 3 is currently doing the rounds.
Build and design
The 3a keeps the same two-tone back panel as previous Pixel models. This incorporates a smoother section at the top of the phone, which surrounds the rear-facing camera module, softening to a more grippy and silky matte finish towards the bottom. There's no glass and aluminium combo this time around – the new phone is instead constructed entirely from polycarbonate plastic. However, it doesn't feel cheap, and fits comfortably in the palm of your hand – a delight to hold. Meanwhile, Google's circular fingerprint reader sits in the same location on the back and there's a USB Type-C charging port on the bottom, flanked by a pair of speaker grilles.
The 3a comes with Google's Active Edge included, so you can activate Google Assistant by squeezing the bottom portion of the phone. The phone uses machine-learning technology to differentiate between a proper squeeze and an accidental one, but it's a bit redundant if you're prepared to say "Hey Google".
On the downside, there are some significant drawbacks to the phone. In order to cut costs, Google has stripped it of any officially rated dust- or waterproofing, and there's no protective layer of Gorilla Glass fixed to the front of the phone's screen. Instead, the Pixel 3a uses the less ubiquitous Dragontrail to protect the display from scratches.
It has a lovely 2,220 x 1,080 pixels OLED screen, with a pin-sharp pixel density of 441ppi, and three display modes
Since there's no glass rear, Google has also abandoned wireless charging. Still, the Pixel 3a does include a 3.5mm headphone jack on the top edge of the phone, which is something that's sorely missed on the regular model.
Screen
Aside from measuring an extra 0.1in across the diagonal, the Pixel 3a's display remains unchanged. This is a lovely looking 2,220 x 1,080 pixels OLED panel, with a pin-sharp pixel density of 441ppi (pixels per inch). There are three display modes to choose from, with the phone's "natural" screen profile being the most colour-accurate.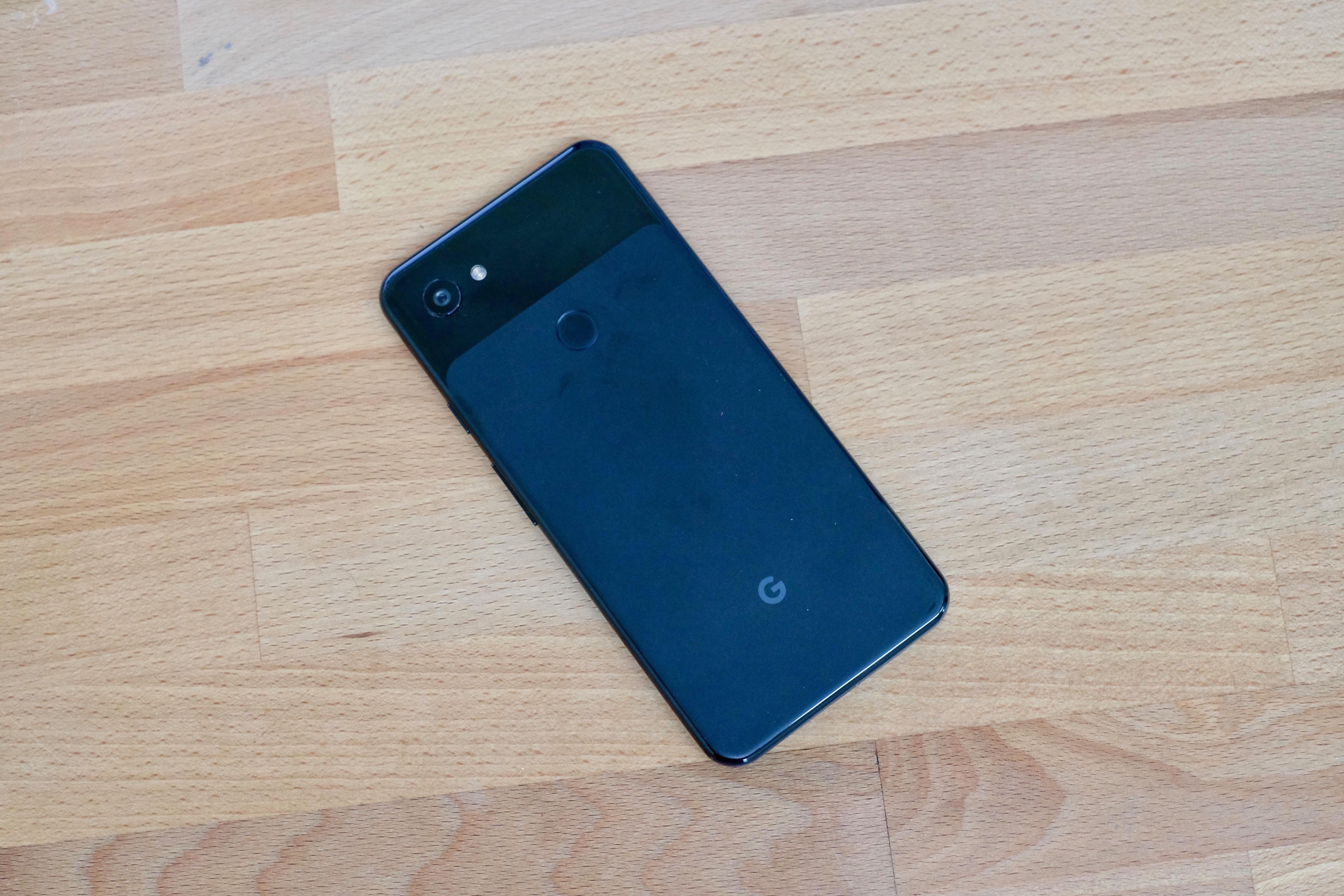 Photos look terrific, whatever the lighting conditions, with superb dynamic range and a pleasingly neutral colour palette
According to our colour calibrator, it manages to reproduce 95,9% of colours in the sRGB colour standard, which is excellent.
Brightness was similarly great. The Pixel 3a is capable of hitting a peak luminance of 416cd/m2 (candles per square metre), so it's perfectly readable in all but the brightest conditions, even if it's some way behind Samsung's dazzlingly bright OLED panels.
Performance and battery life
The Pixel 3a comes equipped with Qualcomm's newest mid-range processor, the octa-core Snapdragon 670. This has a clock speed of 2GHz, so don't expect it to match the performance of the Pixel 3's Snapdragon 845, which hit a blazingly fast 2.8GHz. In other respects, it's much the same, with 4GB of memory and 64GB of internal storage – which, annoyingly, can't be expanded.
But the corners cut on the internal hardware don't make this a slow phone. It wasn't as fast as the Xiaomi Mi 9 and the OnePlus 6T in our tests, but it still makes light work of day-to-day Android tasks and has no problems switching between multiple applications. Even graphically intensive games such as PUBG Mobile and Shadowgun Legends – which both defaulted to high graphics settings – ran without a hitch.
The Pixel 3a's 3,000mAh battery is only slightly bigger than the one in the regular Pixel 3, but the less power- hungry Snapdragon 670 means it lasts quite a lot longer on a single charge. Our in-house video-rundown test, which plays a looped video at a standard display brightness of 170cd/m2, reached 15 hours and 7 minutes before battery levels dropped to zero.
Photo and video
The Pixel 3's camera has won superlative praise since its launch last year, so it's great to see Google's fancy tech included in its mid-range phone. But while the Pixel 3a's camera hardware is identical, with a single 12.2-megapixels lens and optical image stabilisation, there's no Pixel Visual Core add-on – the neat little chip that boosts image processing on Google's top-end Pixel phones, improving the quality of HDR (high dynamic range) and night images.
Regardless, even the most discerning eyes will struggle to tell apart images shot by the two phones. Photos look terrific, whatever the lighting conditions, with superb dynamic range and a pleasingly neutral colour palette. Google's Night Sight shooting mode impresses yet again when it comes to low-light photography, using artificial intelligence to illuminate shots in the same way that a flash does.
Also present is Google's HDR+ algorithm, which captures a series of images when the shutter is pressed, stitching them together to create the best possible image. Generally speaking, images taken with "HDR+ enhanced" during testing managed to balance out light levels more effectively than other HDR shooting modes on other phones.
Video recording is equally impressive. While you're limited to 30fps, both 4K and 1080p footage looks crisp and detailed and, whatever the recording resolution, image stabilisation is rock solid.
OUR VERDICT
Google pixel 3a Review
Google's return to the mid-range price bracket is a bold and impressive move. The Pixel 3a successfully provides the same top-tech experiences as its flagship counterparts, with a lesser impact on your wallet. If appearance, screen quality and the ability to take cracking photos are important to you - look no further. It's not quite perfect, but while there are faster phones available for a bit more money, the Pixel 3a displays an intelligent and well-rounded approach to the battle currently waged among phone manufacturers in the price range.
PROS
Camera is just as good as the Pixel 3's
Superb colour-accurate display / Significantly cheaper than the Pixel 3
CONS
Battery life is only slightly better than average
Add your review
|
Read reviews and comments
Best Google Pixel 3a prices ?
MORE DEALS

PRODUCT INFO – SPECIFICATIONS
■  Octa-core Qualcomm Snapdragon 670 processor
■ 4GB of memory
■  64GB of storage
– 5.6in 2,220 x 1,080 pixels OLED screen
■ 3,OOOmAh battery
■ 12.2-megapixels rear camera
■ 8-megapixels front camera – 802.11ac Wi-Fi
■  3.5mm headphone jack
■  USB Type-C port
■  Android 9,0 operating system
■ 151 x 70 x 8.2mm
■ 147g