It's not particularly surprising to see a very cheap tablet these days. Tesco's own Hudl 2 is already popular, and a good buy if you want something like an iPad at a fraction of the price.
But the Windows Connect 10 is something else, because instead of a mobile operating system like Android, it comes with Windows 10, letting you run the same kinds of apps as you would on a PC.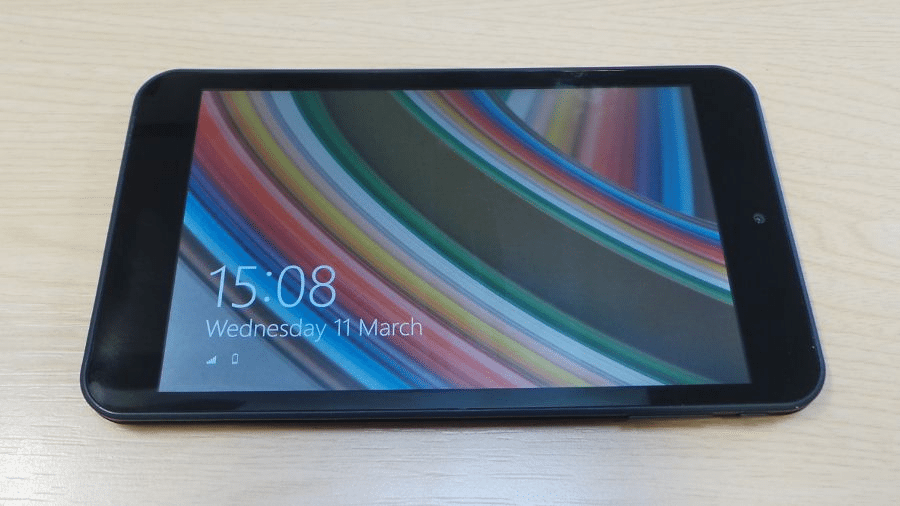 We can't remember a time when it's ever been possible to buy a complete, ready-to-use computer system with the latest version of Windows for under £100. It's only possible now because Microsoft has strategically reduced the fee it charges manufacturers for Windows 10 to encourage its use on tablets. For screens smaller than nine inches, it's free; for this 10in model, Tesco is probably paying about a tenner. '1 hat leaves less than £90 to make the hardware and, presumably, a profit.
Hits a big plastic brick that doesn't respond well to taps and swipes.
Does it show? Need you ask? The Windows Connect 10 is not a slim aluminium shard; it's a big plastic brick. In fact it's much thicker than most laptops, let alone tablets, and at 806g it weighs more than both of Apple's current tablets (the iPad Air 2 and iPad mini 4) put together. The rubbery' back panel makes it unlikely you'll drop it on the floor, but trust us, you don't want to fall asleep watching a film and drop it on your face. Battery life is optimistically quoted at just six hours.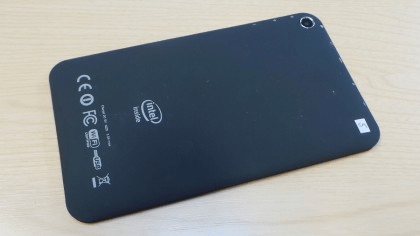 Unlike an iPad, though, this device runs Windows. Just about. Its processor may be made by Intel, but it can't keep up with the chips in laptops and desktop computers, and it comes with just 1GB of memory. Kven navigating around the operating system is a bit of a challenge, and running more than one app at once – the kind of thing that's supposed to be a benefit of a desktop operating system – feels decidedly sluggish. You can browse the web, but pages load slowly and scroll jerkily. And this is not the machine for you if your taste in games is more ambitious than Cut the Rope.
The 10in touchscreen has a resolution of 1280×800 pixels, which looks fairly coarse and is close to the bare minimum that Windows apps can deal with. The display isn't very bright, so you can't use it comfortably under strong light, and colors don't look particularly vibrant. Although it understands the same taps and swipes as any other tablet, actually getting it to respond takes real effort. There's a camera on the back, and another on the front for selfies, but the less said about their quality the better.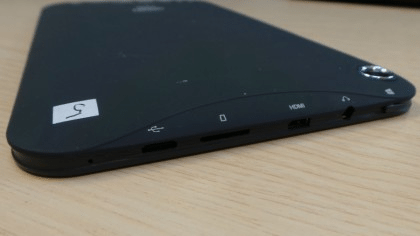 As for the 'Connect' part, we're stumped. Some tablets can join phone networks to get on the internet anywhere; this one can't. Some have 802.1 lac Wi-Fi for higher speed and better reception; this one just has the old 802.11n. It does include a USB port for memory sticks and other accessories, plus MicroUSB with a USB On-The-Go adapter for more. You can connect a monitor or TV to the Mini HDMI socket, and there's a microSD card slot that you could use to double the 32GB of storage for a few pounds, although it doesn't accept higher capacities.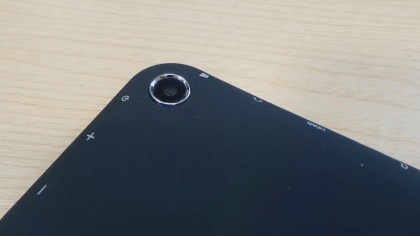 The Windows Connect 10 is, in short, no better than you'd expect for the price – except the fact that it exists at all. If you need a very basic Windows machine to carry around, and either don't type much or don't mind taking a Bluetooth keyboard too, this could be the answer.
Windows connect tablet SPECIFICATIONS
1.83GHz Intel Atom Z3735G quad-core processor
32GB flash storage
10in 1280×800-pixel screen
2-megapixel rear camera
0.3-megapixel webcam
MicroSD slot
802.11n Wi-Fi
Bluetooth 4.0
Windows 10 Home
177x270x51mm (HxWxD)
806g
VERDICT:
Don't expect too much, but this is a usable Windows 10 computer for under £100 – just
ALTERNATIVE:
Linx 1010
This new version of the Linx 10 tablet comes with Windows 10 (upgrading from earlier versions is trickier on a tablet) and has twice the Connect 10's memory.