Speedlink Strike NX Review – Can this budget gamepad compete with more expensive alternatives?
Some time ago, I reviewed the Speedlink Torid gamepad, a wireless controller bearing more than a passing resemblance to the official Xbox 360 pad. As well as dual support for Xinput and DirectInput, and compatibility with the PlayStation 3, the Torid is comfortable to use and feels comfortingly robust. Currently, it's also a bargain.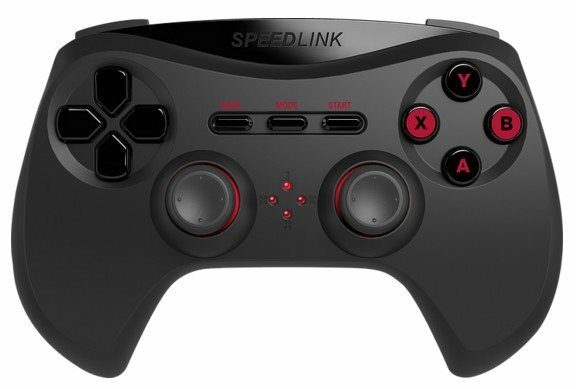 But what if you don't like the Xbox-style shape? Perhaps you'd prefer to have the left analogue stick in the middle of the controller, a la PS3? And what if you think that 20 quid is too much? Well, if any of these factors apply to you, then the Speedlink Strike NX might be more up your street.
This more budget conscious controller can be bought, yet it offers much of the functionality of its more expensive stablemate. Chief among those are wireless connectivity, vibration, the same number of buttons and, of course, support for Xinput and DirectInput. As you might already know, that means it can function like an official Xbox controller or as a standard PC gamepad, which gives you a greater chance of compatibility with certain games.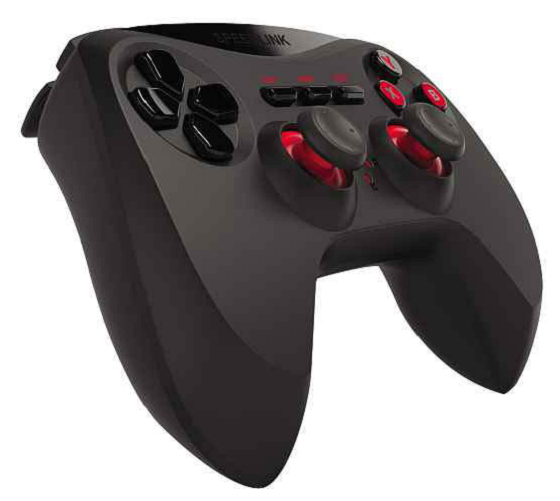 Of course, there are differences, and some of them reveal why it's cheaper than the Torid. Immediately, you can see that the layout is more similar to the PlayStation controller than the Xbox one, but while the Torid boasts full PS3 compatibility, the Strike NX does not, because it lacks the 'PS' button that brings up certain menus in that console. However, like most PC gamepads, all the other buttons should work with the PS3 (bear in mind, though, it charges via micro-USB rather than the mini-USB that PS3 controllers use).
You'll also notice, looking at the Strike NX, that it has a kind of Batarang shape to it, ending in two points at the bottom. What's not so obvious is that there's no rubber padding here like there is on the Torid, so you're handling cold, hard plastic, which is a little uncomfortable and could be a problem for extended gaming sessions.
Another thing that gives away the budget nature of this product is the USB dongle that provides the wireless connection to your PC. Unlike the tiny nano receiver that comes with the Torid, the Strike NX has a dongle that measures nearly two inches, which naturally makes it more vulnerable to breakage.
However, the biggest crime that the Strike NX commits concerns its trigger buttons (L2 and R2). Rather than have a satisfying gliding motion to them, they feel spongy and cheap. Were it not for these, this controller would be a steal at this price, because the analogue sticks are decent, the D-pad is comfortable to use, and the rest of the buttons feel okay too. But the triggers are hugely important in many games, so any controller worth its salt will get these right.
Obviously, Speedlink had to make some cuts in quality to bring the price down so low, but it's still a shame, because it spoils an otherwise well-made product.
Nevertheless, it's impressive what you get here, considering the price, but unless there's some reason why you can't get an official Xbox 360 controller or, indeed, the Speedlink Torid, then you're better off spending a bit more. Anthony Enticknap
Speedlink Strike NX Verdict
A great price, but the triggers just aren't good enough..
Speedlink Strike NX DETAILS
• Manufacturer: Speedlink
• Website: www.speedlink.com
• Requirements: USB port
Best Speedlink Strike NX prices ?

£

41.22
1 new from £41.22
in stock

MORE DEALS