Matt Egan's guide will help keep you Mac safe
Computer security is a major concern for consumers of late, following the WannaCry ransomware attack that hit huge organizations including the NHS earlier this year, and Petya, a second big ransomware attack. The good news is that if you take steps to keep your machine patched and up to date and install a good security software product you have nothing to worry about.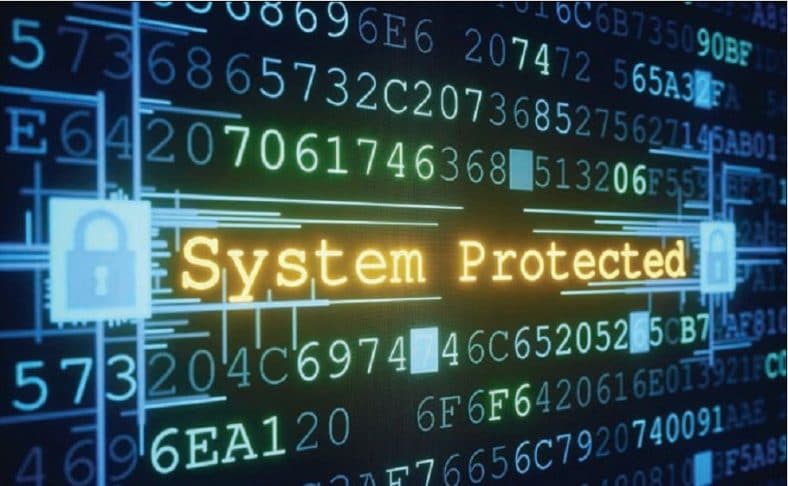 If you've got a Mac and are wondering whether you need an antivirus, and which Mac antivirus you should choose, you've come to the right place.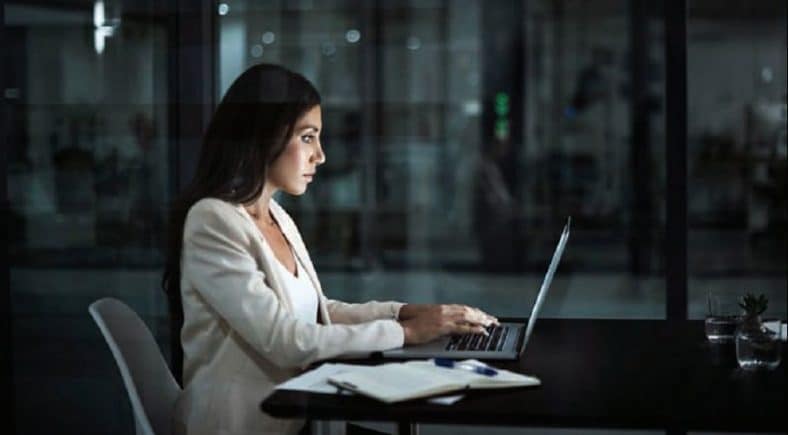 Here, we reveal the best AV programs for macOS.
How we test
We use AV-Test.org's own testing data to ascertain the effectiveness of each antivirus when it comes to preventing malware from infecting your Mac.
But security is only half the story. In order for an antivirus to work effectively it also needs to be unobtrusive. AV-Test also looks at the impact of these pieces of software on your system: in layman's terms, how much the antivirus slows down your Mac, if at all.
For each of the security solutions we outline here, we have tested their ability to keep your Mac safe, and balanced that against the impact on your Mac's performance.
You'll see that even though the best free antivirus programs are good at protection, they tend to hurt your Mac's speed much more than paid- for software. So you need to balance cost against performance impact when selecting a product.
There are some antivirus solutions that we don't have AV-Tests results for and therefore haven't included in this article. These alternatives include Avira and Avast, but we can't confidently say how safe they'll keep you or how much they'll affect the performance of your machine.
Does a mac need antivirus software?
Plenty of Mac aficionados will tell you that Apple computers are inherently secure and don't need protection. We'd argue that they are wrong – or a bit overconfident, at least.
Macs are generally more secure than their Windows brethren for two reasons. On the technical side, macOS is a Unix-based operating system. As a Unix-based operating system macOS is sandboxed. It's like having a series of fire doors: even if malware gains access to your Mac, it is unable to spread to the heart of the machine. Macs are not unhackable, but they are more difficult to exploit than Windows PCs. The second reason is that, right now, there are far fewer Macs than there are Windows PCs. Fewer targets, and these are harder to hack. Is it any wonder that cybercriminals focus on the Windows world?
However, Macs are not entirely safe, and as they grow in popularity and cybercriminals become smarter and greedier, the risk is increasing. Threats such as ransomware are on the rise, and have recently hit huge organizations including the NHS.
WannaCry was big news earlier in 2017, while news broke of Petya – a second ransomware attack – in late June. Also in June, users were warned by security firms Fortinet and AlienVault that there are new variants of malware targeting Macs after being published on the Dark Web.
A report from Malwarebytes in August 2017 shows that Mac malware has increased 230 percent since July 2016. As a result, cyber security is more important than ever, and a good antivirus is the best place to start if you want to stay safe.
Mac antivirus software – Norton Security for Mac
Norton by Symantec is one of four security security packages in AV Test's most recent report that managed to detect 100 percent of viruses. It hardly makes a dent in system performance, either, so you can be confident that it'll keep your Mac safe without slowing it down.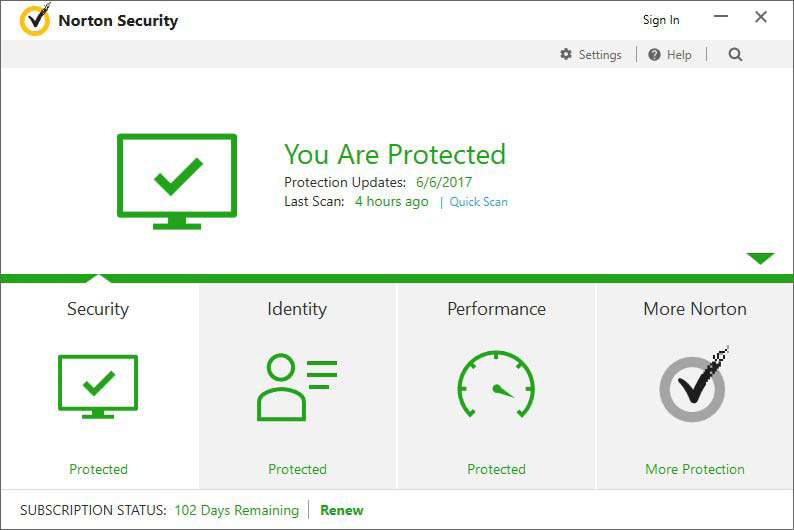 Norton Security retails for a single Mac. Step up and you can protect up to five devices, which can include Windows PCs and smartphones as well as Macs, which is pretty cool… albeit arguably a little pointless on the smartphone front. You can get further discounts by buying a two-year licence.
There is currently a special introductory offer for new users, meaning you can get 50 percent off. You can sign up to Norton Security and take advantage of that promotion here.
Mac antivirus software – Kaspersky Mac Security
Another of the best antivirus options for Mac is Kaspersky, which like Norton offers 100 percent threat detection according to tests carried out by AV Test. In addition to 100 percent threat detection, you'll get anti-spyware, safer banking software and the rest.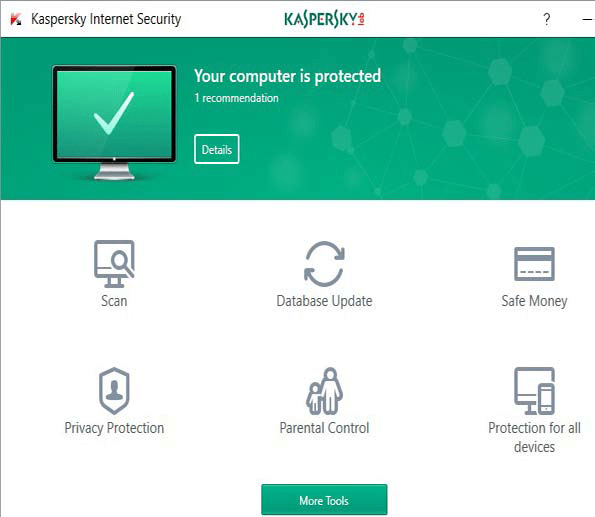 Oh, and there's a 30-day trial.
Mac antivirus software – Bitdefender Antivirus for Mac
Another of the best antivirus for Mac options is Bitdefender Antivirus. Like Kaspersky and Norton, AV-Test's lab, Bitdefender Antivirus for Mac blocked 100 percent of the threats thrown at it. The catch? Greater impact on system performance than some of the other products we list in this story, although not by much.
There is also a free 30-day trial if you want to try before you buy.
Bitdefender Antivirus for Mac review - Bitdefender is one of the highly recommended Antiviruses to protect your Mac ...
Mac antivirus software – Intego Mac Internet Security X9
The only other antivirus tested by AV- Test to manage to detect 100 percent of the viruses thrown at it was Intego, but the downside is that it put the biggest strain on the Mac during testing, slowing it down more than any others in this round-up. However, if you want to try it for yourself to see whether you're content with the pace of your machine with Intego running, you can sign up for a free trial before committing for a year.
Mac antivirus software – Trend Micro Antivirus for Mac
Trend Micro managed to catch 99.5 percent of viruses according to AV-Test, so falls just behind the four front-runners we've mentioned but by a tiny margin. It manages to slow things down less than ESET and Bitdefender, too. The price has recently been reduced for one device over one year, and there's no free trial available. There is, however, a 30-day money back guarantee available.
Mac antivirus software – Sophos Antivirus for Mac
Sophos Anti-Virus requires of you only that you cough up some personal details.
And even though it costs you nothing, the software detects 98.4 percent of threats. It does have a minor impact on performance, however. That may be enough for you to notice the difference, depending on what specification machine you have. The paid products above it in our chart are better, but Sophos is a compelling product.
Mac antivirus software – ESET Antivirus for Mac
Another paid-for Mac antivirus: say hello to the excellent ESET. This reasonably priced tool offers 98.4 percent threat detection, and scores quite well in speed tests. You can get ESET Cyber Security for one device and for one year. If you'd like to try before you buy, a 30-day trial is available too.