Can I remove all traces of Kaspersky?
Q I'm finally planning to do something I should have done last year, which is remove all traces of Kaspersky from my computer and switch to Microsoft Defender. But I know that antivirus programs are very stubborn and have a habit of leaving files scattered on your system. Is there a specialist tool for deleting it?
Roy Heighway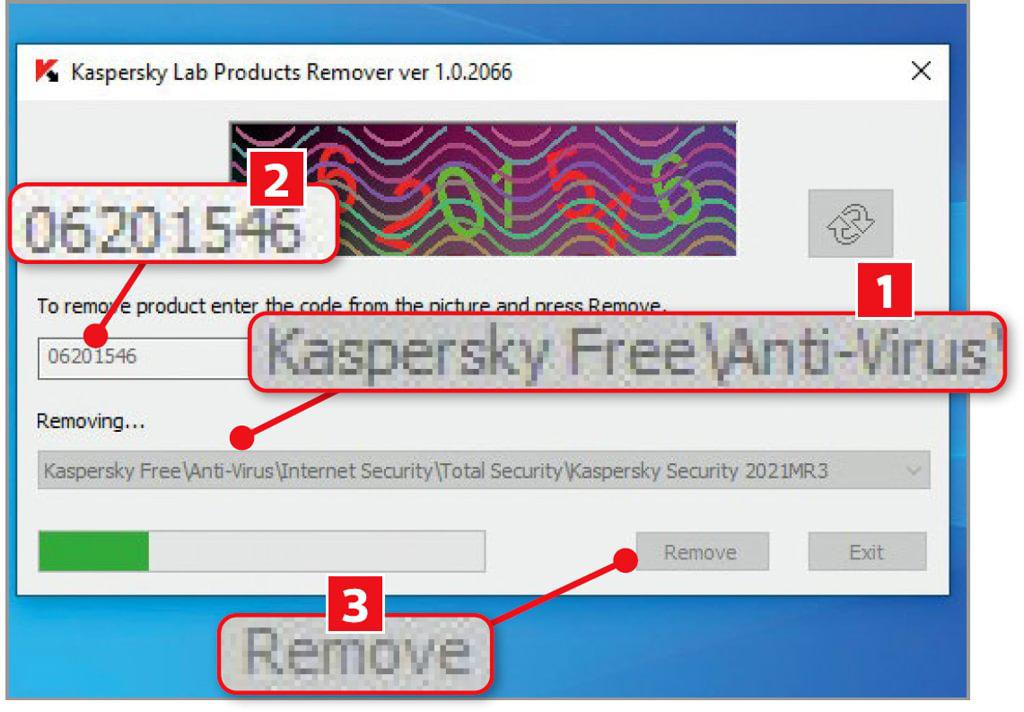 A Yes, you should use Kavremover, which is Kaspersky's own tool for uninstalling the program. Visit https://support.kaspersky.com/common/uninstall/1464, then scroll down and click the green Download button at the bottom. Once you've clicked the kavremvr.exe file to launch the tool, it will search for the specific Kaspersky program you have installed. Select this from the dropdown menu (1 in our screenshot), type the CAPTCHA code to prove you're human 2, then click Remove 3. Read our How can I remove all traces of Kaspersky.
Once that's done, double-check that Windows Security is switched on. Press the Windows key, type security, then click Windows Security. Click the 'Turn on' button beneath 'Threat & virus protection' and click Yes when Windows asks if you want to make changes to your device.
Now click the 'Threat & virus protection' heading, followed by the 'Manage settings' link beneath the 'Virus & threat protection settings' header on the following page. Make sure each of the sliders on the subsequent page has been switched on, so they're blue. Note that some may be below the bottom of the window, so be sure to scroll down to find them all.