We're not sure we can remember a period of CPU launches landing quite so close together, intermixed with graphics cards too, but as Intel's Raptor Lake CPUs have finally landed, this is the real comparison everyone wants to see. The Core i9-13900K is retailing for a lot more than we initially expected, but that's still around £ less than AMD's flagship Ryzen 9 7950X. Read our INTEL CORE i9-13900K Review.

LGA1700 CPU
The two CPUs couldn't be more different though. AMD hasn't increased core counts and is instead relying on high frequencies, a new architecture and boosted cache amounts in order to compete with Intel's 13th-gen CPUs. The Core i9-13900K, though, has had a top to bottom refresh compared with its predecessor. The most significant change is the addition of eight extra E-Cores, giving you 16 in total, alongside the same eight powerful P-Cores with which the Core i9-12900K was equipped.
That gives you 24 cores in total, meaning the Core i9-13900K has the highest core count on an Intel desktop CPU ever, on both mainstream and HEDT platforms. It can execute 32 concurrent threads, rather than 48, as its 16 E-Cores lack Hyper-Threading, so only contribute one thread each. It's a far cry from the small incremental updates that we've come to expect from Intel from the last few launches.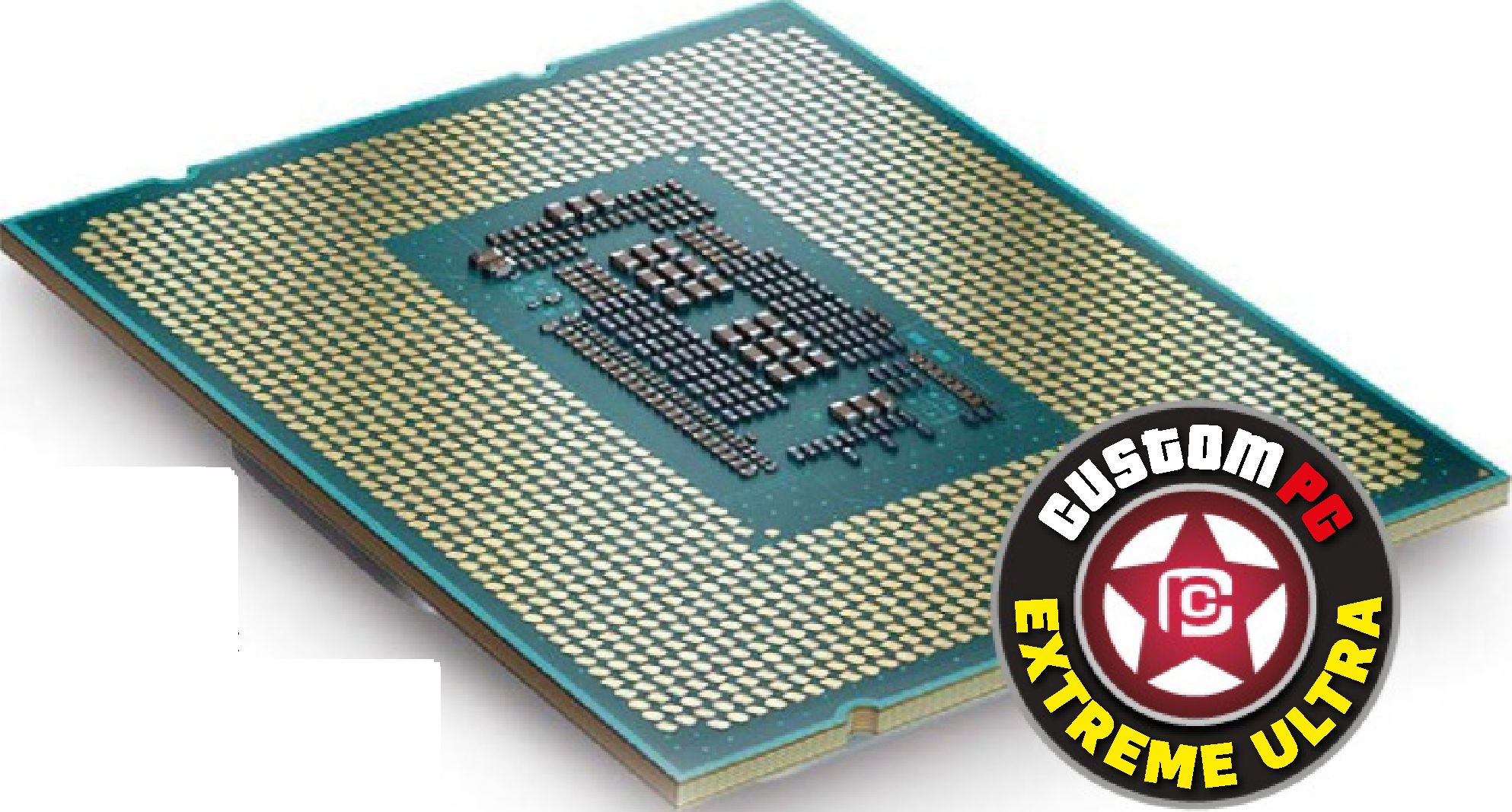 SPEC
| | |
| --- | --- |
| Base frequency | P-Core 3.5GHz, E-Core 2.6GHz |
| Max boost frequency | P-Core 5.8GHz, E-Core 4.3GHz |
| Core | Raptor Lake |
| Manufacturing process | 10nm (Intel 7) |
| Number of cores | 8 P-Cores, 16 E-Cores, (32 threads) |
| Hyper-Threading | Yes |
| Cache | 36MB L3, 32MB L2 |
| Memory controller | Dual-channel DDR4 and DDR5 |
| Packaging | LGA1700 |
| Maximum turbo power | 253W |
| Features | Thermal Velocity Boost, Turbo Boost Max Technology 3, Turbo Boost 2, FMA3, F16C, SHA, BMI / BMI1 + BMI2, AVX2, AVX, AES, SSE4a, SSE4, SSSE3, SSE3, SSE2, SSE, MMX |
Under the hood, the amount of L2 cache has also increased to 2MB per P-Core and 4MB per cluster of four E-Cores. That move, along with the increased core count, results in a huge increase in the total amount of L2 cache, going from 14MB in the Core i9-12900K to 32MB in the Core i9-13900K. Meanwhile, the L3 cache has increased from 30MB to 36MB as well. According to Intel, this new cache setup alone results in a 16 per cent performance boost over the Core i9-12900K in some applications.
The base power remains the same as that of the Core i9-12900K at 125W, but that's far lower than what you'll typically see, with the maximum rated turbo power increasing from 241W to 253W and we'd say that's still quite conservative. Meanwhile, its internal fabric runs 900MHz faster than on its predecessor and its 10nm Raptor Cove P-Cores, built on the Intel 7 manufacturing process, see a 600MHz boost over their predecessor in terms of peak boost frequencies.
There have been improvements to the software ecosystem too, including some updates to Thread Director -Intel's link between those E-Cores and P-Cores and software. Intel claims software developers are now more in tune with tapping into the hybrid core architecture, and Windows 11 has received performance-boosting updates too.
While Intel has a Core i9-13900KS waiting in the wings that will hit 6GHz, the Core i9-13900K is no slouch, with its peak boost frequency topping out at a massive 5.8GHz, which we saw it hit occasionally in benchmarks too. The highest all-core frequency we saw during benchmarking was 5.5GHz, although this can quickly wind down depending on temperatures and the way the motherboard is configured. However, that's still 300MHz higher than the absolute highest frequency you'd see from a Core i9-12900K, and that CPU's peak boost frequency was a massive 600MHz lower than the 5.8GHz peak boost of the Core i9-13900K.
Performance
We were a little disappointed to see that the Core i9-13900K wasn't able to match the AMD Ryzen 7000-series CPUs in our image editing test, which stresses single-threaded performance, as Intel had made big gains here with Alder Lake. Its score of 87,278 is still great, being well in front of the 80,155 score from the Core i9-12900K, but this result was bettered by the 93,724 scored by the Ryzen 9 7950X.
The Intel CPU clawed back ground in our heavily multithreaded Handbrake video encoding test, though, with a score of 1,409,689, which just beat the Ryzen 9 7950X's score of 1,397,365, while massively outstripping the Core i9-12900K's score of 1,061,918. AMD took the crown in the multi-tasking test by a slightly wider margin, with the Core i9-13900K in second place, all of which handed the Ryzen 9 7950X a narrow win in the overall RealBench system score, with the Core i9-13900K adding nearly 100,000 points to the Core i9-12900K.
Cinebench was Intel's domain this time, however, with the Core i9-13900K claiming the top spot and the Core i5-13600K not doing badly either, while the 13th-gen flagship also claimed the crown in the single-threaded Cinebench test with a score of 2,246 compared to 2,050 for the Ryzen 9 7950X.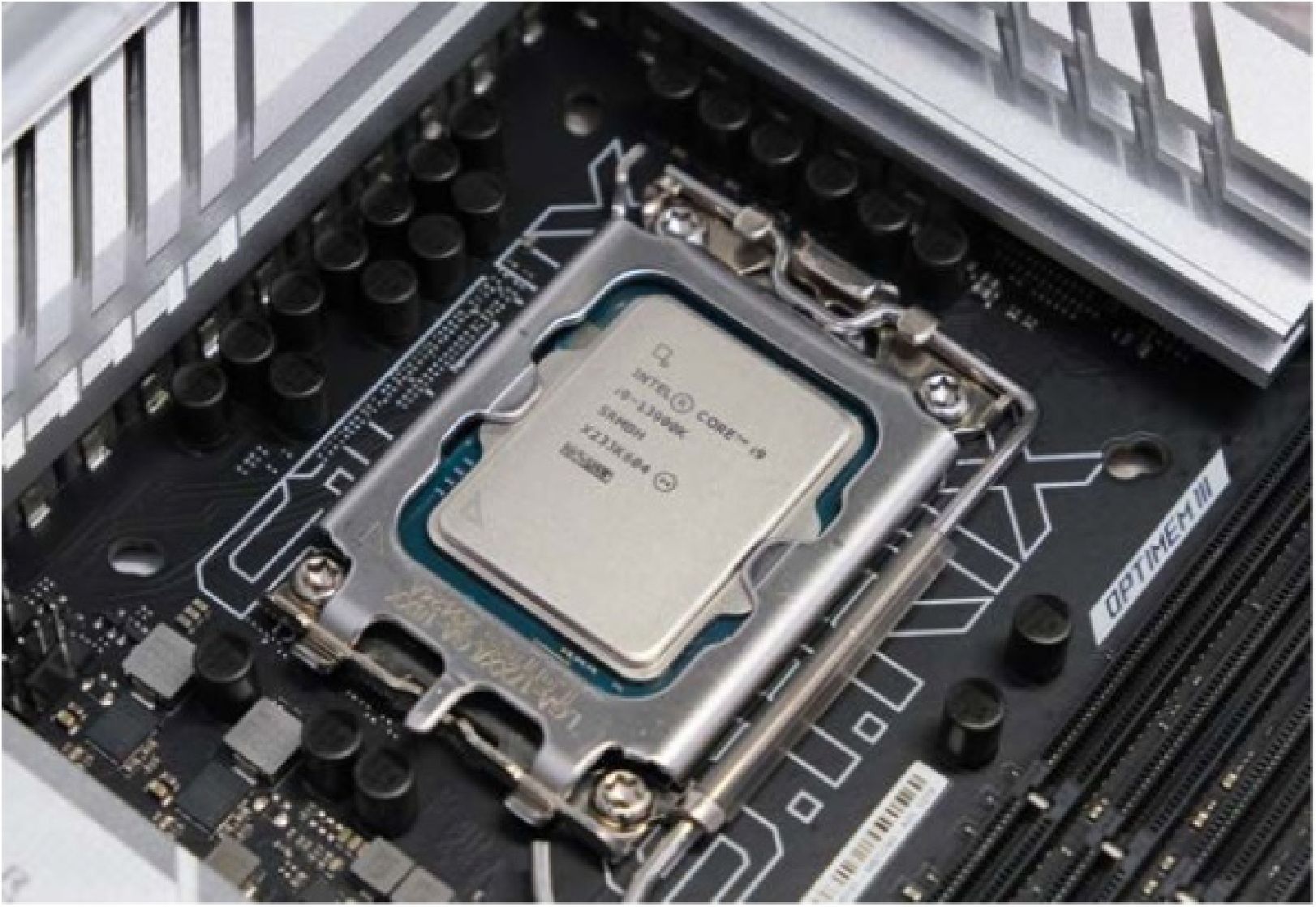 It was also able to beat the Ryzen 7 5800X3D in Far Cry 6, being noticeably quicker than the Ryzen 9 7950X when using our GeForce RTX 3070 test GPU. The overall situation was much tighter in Watch Dogs: Legion, with the top ten CPUs delivering similar performance, but the Core i9-13900K ultimately came out in second place.
Power efficiency isn't the Core i9-13900K's strong point, though, with our system drawing 546W under load with all the P-Cores running at 5.5GHz and E-Cores at 4.3GHz. That's over 150W more than with the Ryzen 9 7950X. However, this result was hit with our Asus Z790 motherboard running at its default settings, which did seem to open the taps on power consumption.
Setting a limit of 1.4V and pushing the P-Cores up to 5.7GHz saw the peak power draw fall to 525W, with temperatures falling from the high to mid-80s in centigrade, so it's clear that more performance and certainly lower power consumption can be achieved with a little tweaking. This overclock didn't always result in better performance, though, as the stock peak boost frequency is a little higher. The Cinebench score rose from 40,444 to 41,015, but it was tit for tat elsewhere.
Conclusion
Considering it costs around £ less than the AMD Ryzen 9 7950X, the Core i9-13900K does well, bettering its rival in some tests, matching it in others and only losing in a select few instances. The Ryzen 7 5800X3D is still a thorn in its side for gaming, offering similar frame rates for far less cash, but it's destroyed everywhere else by this 24-core behemoth. Intel's LGA1700 socket may have a short lifespan now, but if you get a Core i9-13900K, you won't be needing an upgrade for a very long time.
ANTONY LEATHER
VERDICT
Editor choice
INTEL CORE i9-13900K Review
Not quite a clean sweep over AMD's flagship, but it's still monstrously fast.
PROS
Blisteringly fast at multithreaded work
Excellent lightly threaded performance
Cheaper than Ryzen 9 7950X
CONS
Ryzen 7 5800X3D matches it in games
Very high power draw
Limited overclocking
Add your review
Best INTEL CORE i9-13900K prices ?

$

599.98
35 new from $599.98
in stock


Power up your productivity gaming and content creation with the Intel Core i9-13900K 3 GHz 24-Core LGA 1700 Processor. This 13th generation desktop processor builds upon the Hybrid Core architecture and Intel 7 process by fitting 24 cores— eight more than the previous generation— onto a single...


£

592.61

£639.98
24 new from £592.61
in stock

MORE DEALS