Chris Szewczyk
The 12600K offers a rather stunning level of performance for its price. It manages to beat out the 5800X in most cases, despite ostensibly being a six core CPU.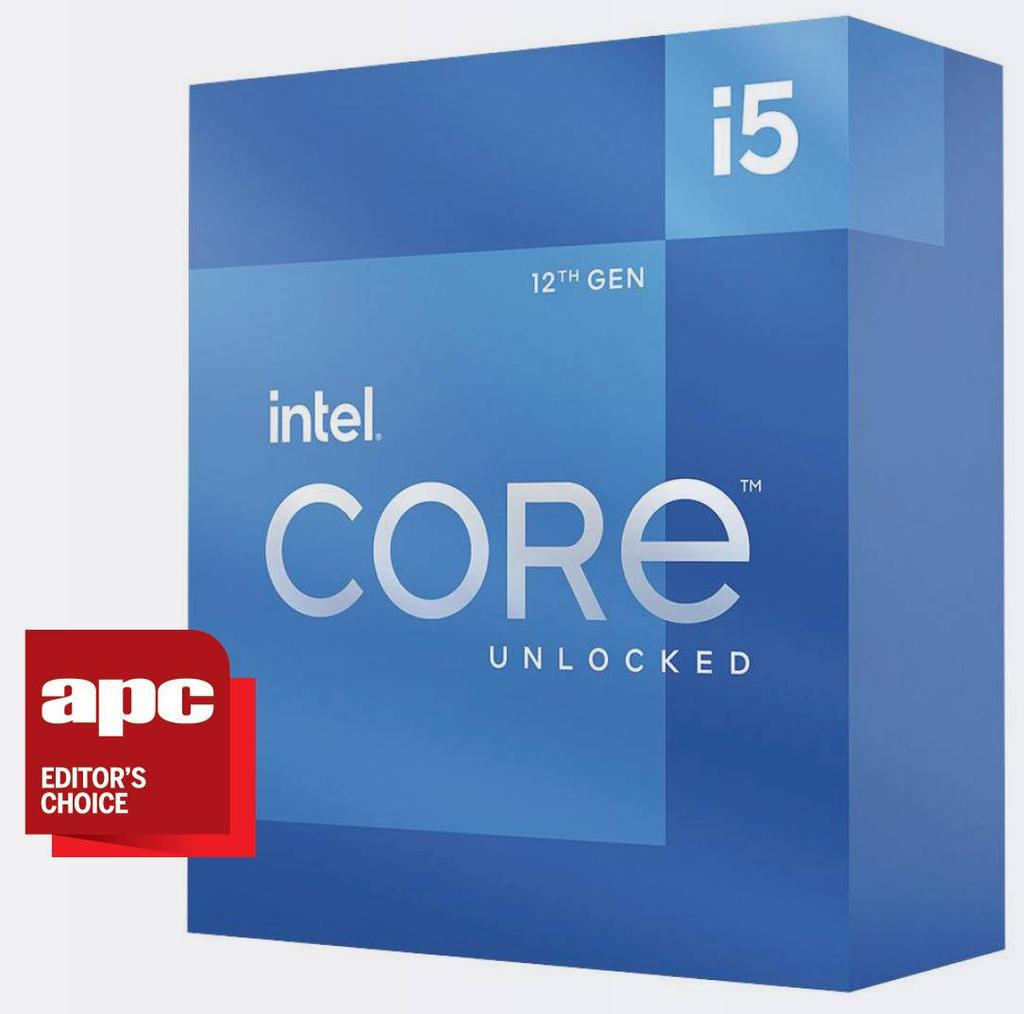 The i9-12900K is the CPU that's tending to grab the headlines, but the real hero of the 12th Gen range may well be the Core i5-12600K. The 12600K contains six performance cores and four efficiency cores for a total of 16 threads. It definitely sits in the sweet spot for value and performance. Its high clocks should see it get close enough to the 12700K and 12900K, particularly with single threaded workloads and it should turn out to be a capable gaming CPU. And, it adds welcome power efficiency to the mix too.
As expected, you lose a little bit of boost clock vs the high-end CPUs but, interestingly, the base clocks of the 12600K are higher than those of the i9 and i7 CPUs. The six P-cores can boost up to 4.9 GHz while the four E-cores can boost to 3.6. The 12600K contains 20MB of L3 cache, and much like the 12900K, there's Intel UHD770 graphics and you have the choice of either DDR5 or DDR4 memory support, so by selecting a matching Z690 board, you can save a lot of money by sticking with your current DDR4 memory.
The 12600K offers a rather stunning level of performance for its price. It manages to beat out the 5800X in most cases, despite ostensibly being a six core CPU. The E-cores really do add a lot of performance. All other six core CPUs are left in the dust. The 12600K's single threaded and gaming performance elevates it ahead of everything except its higher priced 12th Gen siblings, though as we noted in our 12900K review, we feel there's room for improvement. Windows 11 and the x86 hybrid architecture are brand new, and with many years of software development to come, there could be some interesting performance surprises ahead.
The 12600K features a maximum turbo power limit of 150W, far below the 241W of the 12900K. With 16 threads at 150W, it's perfectly acceptable for a high-performance system. It's an example of how Intel CPUs are often unfairly labelled as power guzzlers. In our testing, the 12600K is only a few watts ahead of the 5800X while matching or beating it in performance – sometimes by quite a lot. This means you don't need a high-end cooler and in fact even a decent mid-range cooler will be enough as long as you're not thrashing out heavy rendering loads all day.
The 12600K is the superstar of the 12th Generation range. It's a great example of how the Alder Lake architecture can be tuned for efficiency. Six P-cores and 12 threads plus another four E-cores for 16 threads in total is bang on the sweet spot for most users, including gamers. And with that, the 12600K becomes our new favourite mainstream CPU. It does it all. It offers amazing gaming performance and performance per watt, and it often beats out the 8-core 11900K and 5800X at multithreading. It adds PCIe 5.0 and DDR5 support for a bit of future proofing too. Then there's its price. It offers exceptional performance for your dollar. Welcome back Intel! Now, AMD, it's over to you.
The Core i5-12600K is the real hero of the 12th Gen range. It's an amazing all-round CPU.
Verdict
Best Intel Core i5-12600K prices ?

Intel 12th Gen Intel® Core™ i5-12600K unlocked desktop processor. Featuring PCIe Gen 5.0 & 4.0 support, DDR5 & DDR4 support, unlocked 12th Gen Intel® Core™ desktop processors are optimized for productivity, gaming, and overclocking. Thermal solution NOT included in the box. Compatible with 600...


£

759.99
1 new from £759.99
in stock


£

849.99
1 new from £849.99
in stock


£

939.99
1 new from £939.99
in stock


$

1,199.99
2 used from $1,010.15
2 new from $1,199.99
in stock


$

1,349.99

$1,899.99
2 used from $1,006.45
2 new from $1,349.99
in stock


$

1,763.99
3 used from $1,209.79
2 new from $1,763.99
in stock

MORE DEALS