Intel core i5-11400f Review
LGA1200 CPU
While AMD's Zen 3 CPUs are killing it in the market, the company is relying on its older Zen 2 CPUs to offer alternatives to Intel at the cheaper end of the scale, with the likes of the Ryzen 5 3600 and Ryzen 7 3700X going up against Intel's latest Core i5 chips, such as the Core i5-11400F. Read our Intel core i5-11400f Review.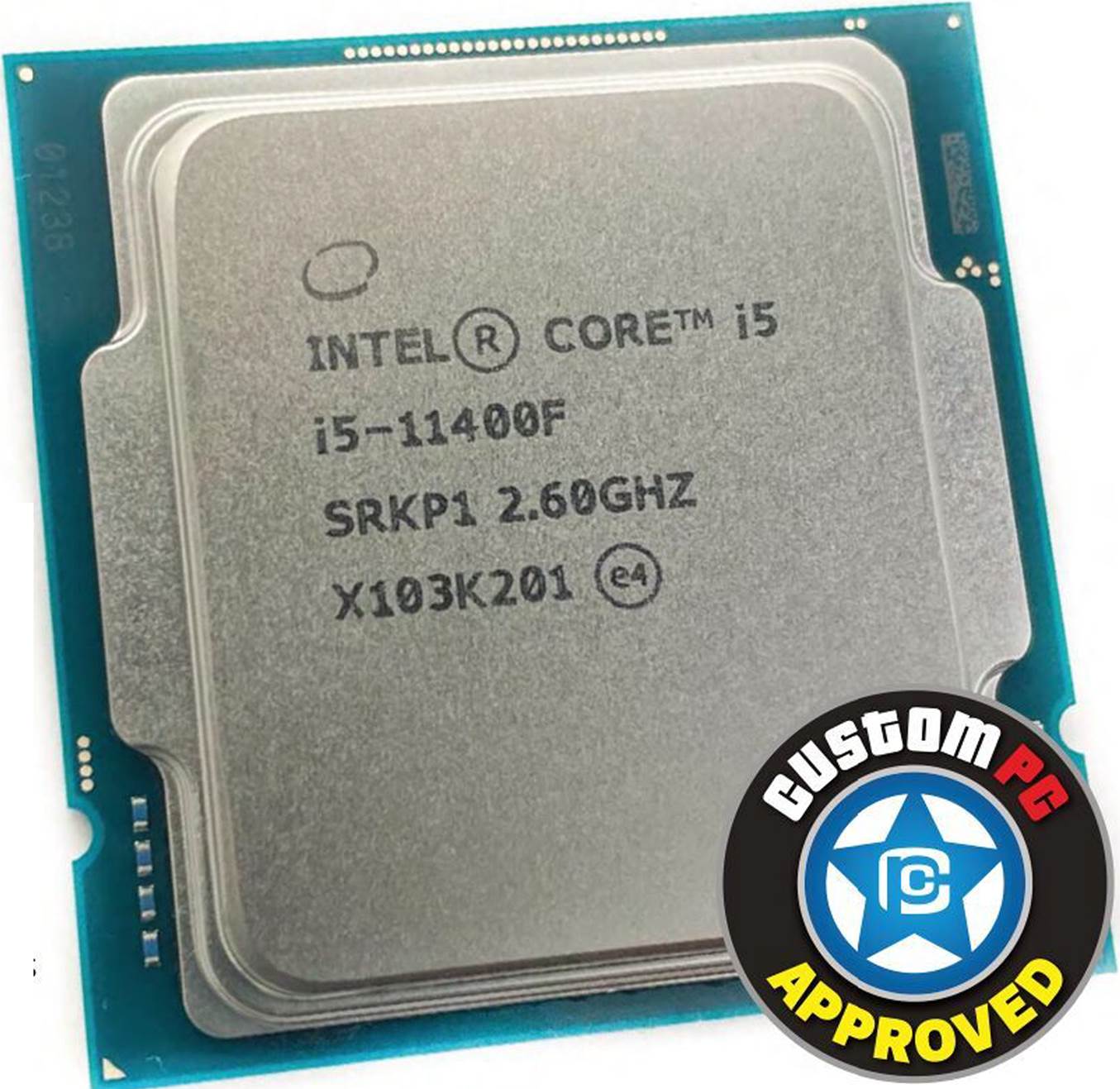 SPEC
Base frequency 2.6GHz
Max boost frequency 4.4GHz
Core Rocket Lake-S
Manufacturing process 14nm
Number of cores 6 x physical (12 threads)
Hyper-Threading Yes
Cache 12MB L3, 6 x 215KB L2
Memory controller Dual-channel DDR4, up to 3200MHz
Packaging LGA1200
Audio Affair will give you £20 off all orders over £250 when you use the code 7RW20.
Thermal design power (TDP) 65W
Features Turbo Boost 2, FMA3, F16C, SHA, BMI / BMI1 + BMI2, AVX-512, AVX2, AVX, AES, SSE4a, SSE4, SSSE3, SSE3, SSE2, SSE, MMX
The 'F' after the name indicates that this CPU lacks on-board graphics, but Ryzen desktop CPUs lack on-board graphics too, although the lack of a 'K' in its name means the Intel CPU can't be multiplier-overclocked either. Compared to the Core i5-11600K, the Core i5-11400F has the same count of six cores with 12 threads. The two chips also have the same L3 cache at 12MB, and each natively supports up to 3200MHz memory speeds.
There are some sizeable differences, though, such as frequencies. Although both CPUs support Turbo Boost 2, the Core i5-11600K can hit a peak of 4.9GHz while the Core i5-11400F only boosts to 4.4CHz. The Core i5-11600K also has a TDP of 125W; however, the Core i5-11400F will likely be quite easy to cool with a TDP of just 65W. This limits its all­core boost frequency to 4.2GHz, while the more expensive CPU can reach 4.6GHz across all cores.
Current pricing is key too, of course, and the Core i5-11400F's price  is lower than the Ryzen 5 3600, lower than the Core i5-11600KF and cheaper than the Ryzen 5 5600X. You can still buy the Comet Lake-based Core i5-10400F too, although it will only save you £. If the Core i5-11400F can at least vaguely keep up with the rest of its Rocket Lake siblings, it could prove very good value.
Performance
In our RealBench image editing test, which stresses single­threaded performance, the Core i5-11400F blew the Core i5-10400F out of the water with a score of 61,454 vs 38,420 and also bettered the Ryzen 5 3600, even when the latter was overclocked. The Core i5-11600K was a fair way ahead, though, with a score of 68,355.
Meanwhile, our heavily multi-threaded Handbrake video encoding test showed a reasonably close run between the new Rocket Lake Core i5 chips, with the Core i5-11400F scoring 467,568 compared to 507,729 for the Core i5-11600K. The Ryzen 5 3600 also beat the Core i5-11400F here, although not by much – its score of 473,815 is about what you would expect for the extra money.
The Core i5-11400F's overall system score of 193,474 was again just a little behind the Ryzen 5 3600, and a little further behind the 210,741 scored by the Core i5-11600K, but it was miles ahead of the 128,319 managed by the lowly Core i5-10400F.
Moving to Cinebench, the Core i5-11400F's multi­threaded score of 10,294 was 9 per cent higher than the Ryzen 5 3600, where the Core i5-10400F was barely able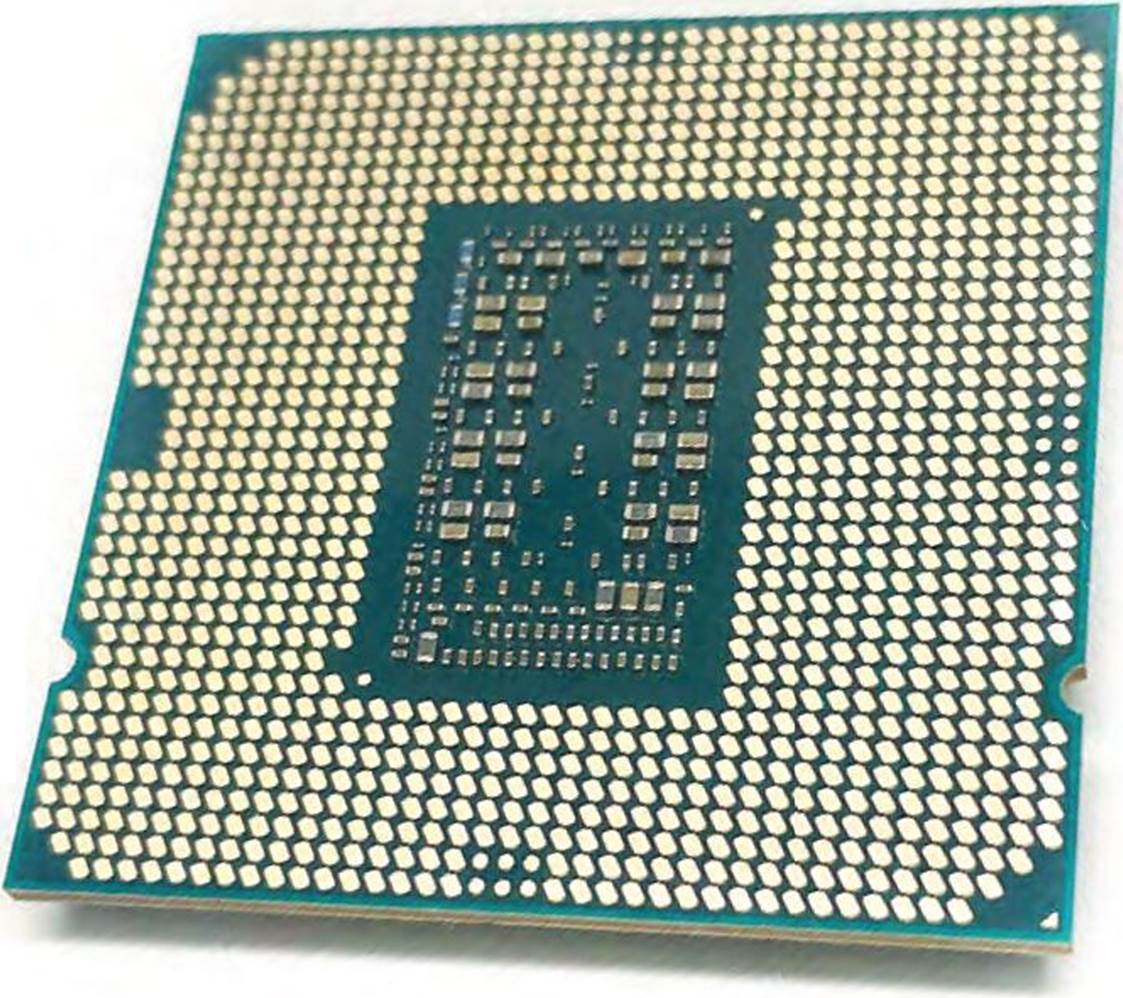 to manage half that at 5,783. The single­ threaded result of 1,402 was again nearly double the Core i5-10400F's score of just 782, and again the new CPU beat the Ryzen 5 3600, which could only manage 1,252.
Where the Core i5-11400F really excels is in games. In Far Cry New Dawn, its 99th percentile minimum frame rate of 92fps was significantly quicker than the 71fps achieved by the Core i5-10400F and also well in front of the pricier Ryzen 5 3600's result of 83fps. However, the Core i5-11600K showed the benefit of its higher boost clock here, managing 109fps.
Watch Dogs: Legion didn't show a great deal of variation, but the Core i5-11400F still outgunned its predecessor at a minimum 99th percentile of 70fps vs 62fps, and matching the Ryzen 5 3600 with the Core i5-11600K only adding 4fps to the result.
The Core 15-11400F does draw more power than its predecessor, though, with our test system drawing 226W from the mains under load with this CPU installed, compared to just 153W for the Core i5-10400F.
Conclusion
As the Core i5-11400F can't be overclocked anyway, you may as well couple it with an affordable motherboard such as the MSI MAG Z590 Tomahawk WiFi (see p18), or even a cheaper LGA1200 board, making the Core i5-11400F a steal. It's able to better the more expensive Ryzen 5 3600 in most tests, including both our game tests.
The higher score in Cinebench was particularly damning, as that's usually a stronghold for AMD, but the Core i5-11400F is ultimately routing AMD's Zen 2 6-core CPUs and offering much better value. Intel might not have the high-end mainstream CPUs with loads of cores needed to counter AMD at the top end, but it's mightily strong at the cheaper end of its product stack.
ANTONY LEATHER
VERDICT
Intel core i5-11400f Review
A huge amount faster than the Core i5-10400F and quicker than the pricier Ryzen 5 3600 in most tests. A great budget gaming chip.
PROS
Much faster than its predecessor
Beats Ryzen 5 3600 in most tests
Not much slower than Core i5-11600K
CONS
High power consumption
Locked multiplier
Add your review
 | 
Read reviews and comments
TODAY'S BEST DEALS

$

279.98
2 used from $259.99
8 new from $279.00
in stock


£

298.00
1 new from £298.00
in stock

Last Amazon price update was: 2021-10-24 1:00 am
×
Product prices and availability are accurate as of the date/time indicated and are subject to change. Any price and availability information displayed on Amazon.com (Amazon.in, Amazon.co.uk, Amazon.de, etc) at the time of purchase will apply to the purchase of this product.
Was this article helpful?