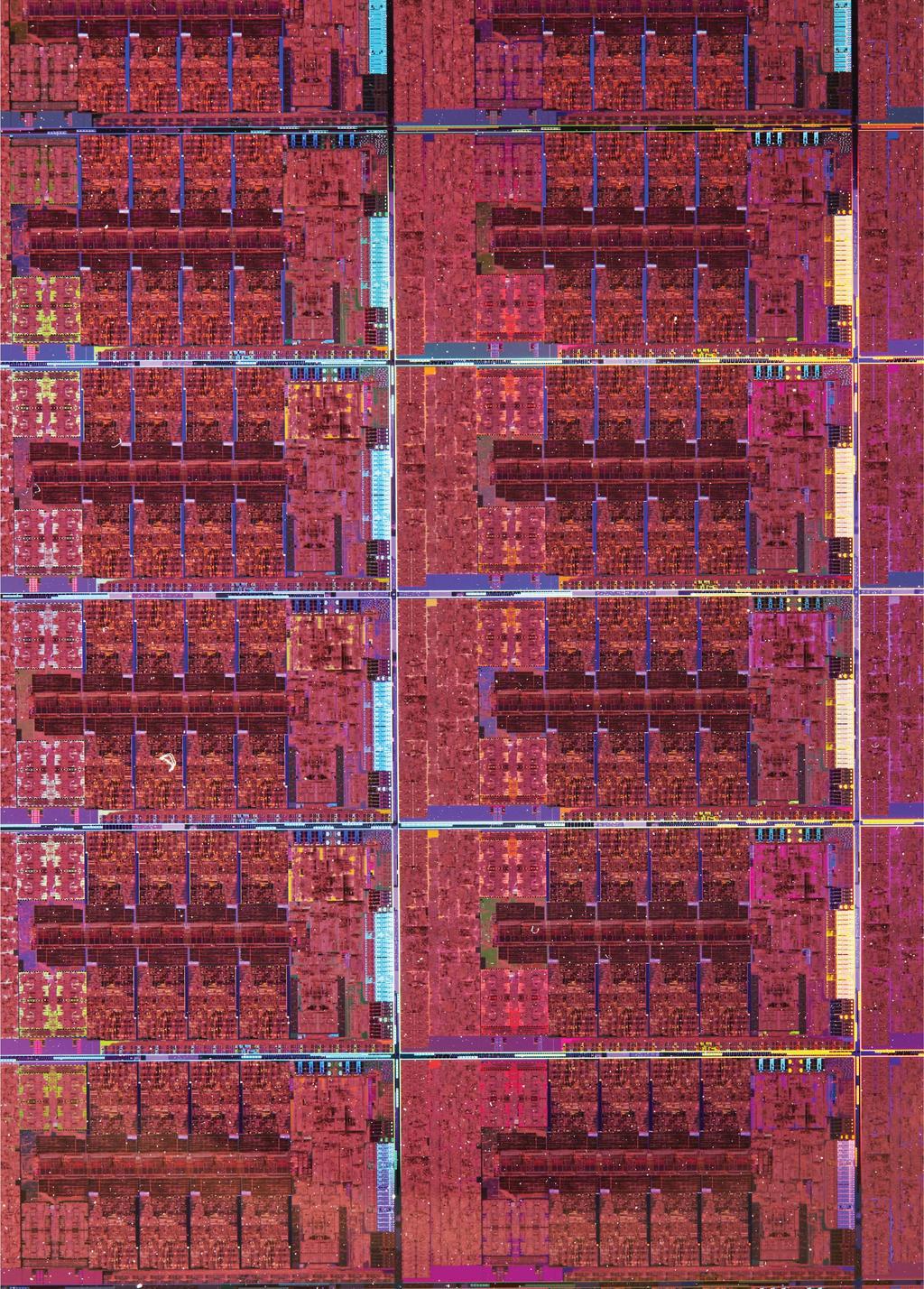 The launch of an all new CPU architecture is always an exciting time for PC enthusiasts. Intel's 12th Generation CPU architecture, codenamed Alder Lake, is certainly the company's most important CPU architecture in the last decade. It represents a fundamental shift for Intel, and it lays the foundation and roadmap that Intel's desktop and mobile platforms will follow for many years to come.
AMD has had a great time with its highly competitive Ryzen offerings, achieving its highest market share since the heady days of the Athlon64 in 2006. Intel, for so long the totally dominant market leader, was no doubt stung. Alder Lake is Intel's attempt to wrest control of the narrative back. A hybrid architecture and the move to its 10nm Enhanced SuperFIN process (named Intel 7) has thrust Intel back into the spotlight after several generations that lacked genuine innovation. Is Alder Lake the giant leap we're hoping for?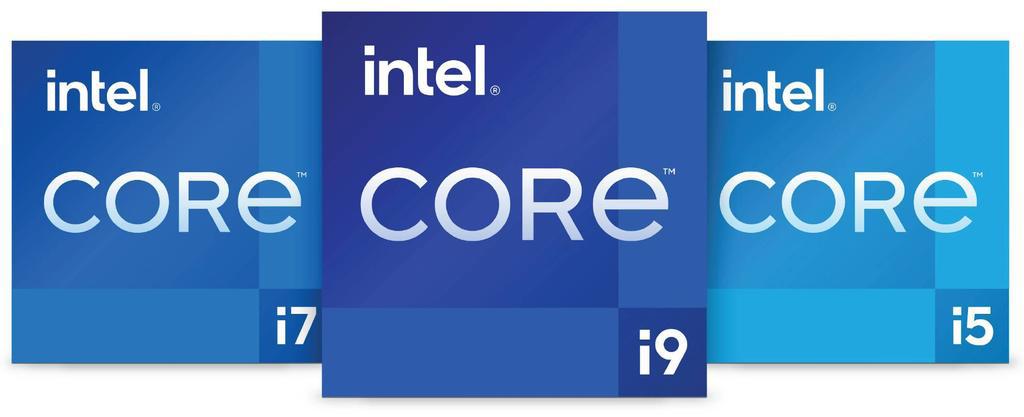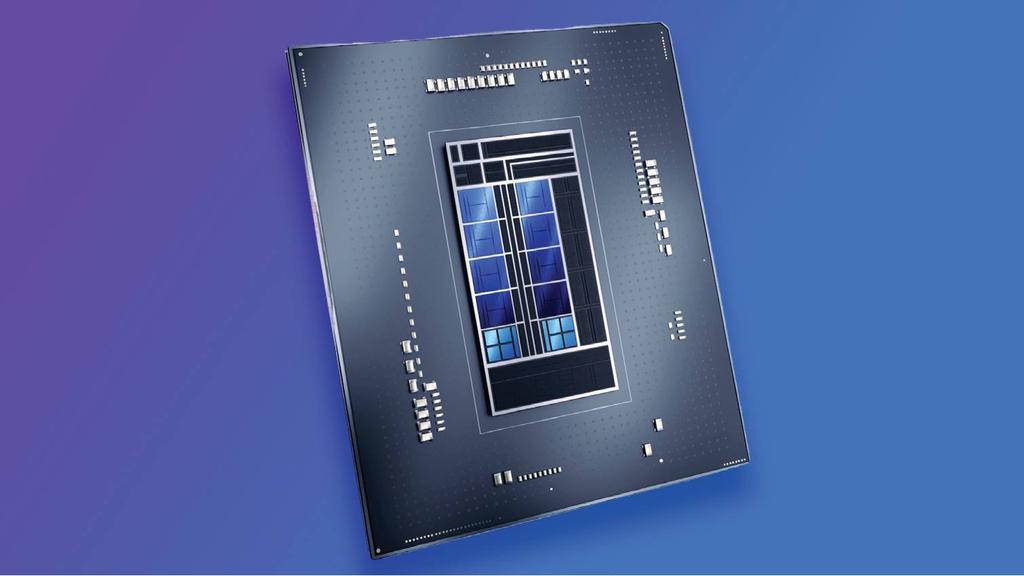 The 12th Generation Core lineup
Intel has staggered the launch of its 12th Gen processors. The first to launch are the K models, the 16-core i9-12900K (8+8), the 12-core i7-12700K (8+4) and the 10-core i5-12600K (6+4). These are joined by KF models that lack integrated graphics. Following later are multiplier-locked, non-K versions and, of course, more i5 and i3 models in 2022.
12th Gen CPUs introduce DDR5 memory and PCI Express 5.0 support along with Z690 motherboards with a new LGA 1700 socket. The larger socket dimensions mean that LGA 1200 coolers won't fit without an LGA 1700 mounting kit. Fortunately, many cooling manufacturers plan to release updated mounting kits if they haven't already done so.
A look at Alder Lake
Let's begin with the hybrid architecture. What does it mean? Alder Lake includes two different types of cores. There are the Performance cores (P-cores) and the Efficient cores (E-cores). Their names indicate their purpose. The P-cores are codenamed 'Golden Cove'. Intel claims these cores offer a 19 percent performance uplift over the Cypress Cove cores found in 11th Gen processors. They support hyperthreading and can more or less be considered traditional CPU cores. The energy efficient E-cores, code-named 'Gracemont', actually match Skylake's IPC, but at a fraction of the power consumption. These cores may prove to be the real star of the show, and should be particularly beneficial for mobile users. It's also interesting to note the different paths that Intel and AMD have chosen. Intel went down the hybrid path while AMD believes its chiplet and 3D stacking designs are the best path forward. Time will tell which approach works best.
There are many advantages that a hybrid design can offer. Energy efficiency and performance per watt would be foremost, but as we'll see, Intel threw that out the window in the case of the 12900K in an attempt to achieve maximum multi-threaded performance at any cost. However, with the right software awareness, the possibilities are very exciting. Let's take gaming as an example. You could have a situation where the P-cores can handle the game itself, leaving the E-cores to process background OS tasks and apps, or perhaps the P-cores handling physics and AI, while the E-cores handle audio processing. Hybrid architectures, perhaps with even further specialised sub-processors could change the direction of the future PC.
A CPU with two different types of cores requires software awareness. Luckily, Windows 11 is ready for 12th Gen CPUs. We're pleased that Intel didn't rely solely on software developers to do the heavy lifting. To alleviate potential software issues, Alder Lake includes a hardware-level thread scheduling controller called Thread Director. It functions as an interface between the core groups and the OS, helping the OS assign threads to the most appropriate cores at nanosecond intervals. It will be interesting to see how the ecosystem matures around the Thread Director and hybrid designs, even if most of it will happen away from the eyes of the user.
Apart from the hybrid P-core and E-core design, 12th Gen processors are built with Intel's 10nm Enhanced SuperFIN process. Intel calls this Intel 7. It finally lays to rest years of 14nm+++ memes. It can be considered roughly on par with TSMC's 7nm process in terms of transistor density. The 12900K die size is 215mm², smaller than Rocket Lake at 276mm². That's a significant saving, and that's with the eight E-cores added to the die too.
Well done Intel.
PCI Express 5.0 and DDR5 memory make their debut
12th Generation CPUs are the first to support PCI Express 5.0, meaning Intel has moved from PCIe 3.0 to 4.0 to 5.0 in under a year. PCIe 5.0's usefulness won't become relevant for a while as there aren't any supporting devices, but it's the way of the future and PCIe 5.0 devices will be relevant for many years. The first devices we're likely to see are PCIe 5.0 NVMe SSDs. Several motherboard makers are introducing PCIe 5.0 M.2 add-in cards, so you'll be able to use drives that will be capable of sequential transfers of more than 14GB/s!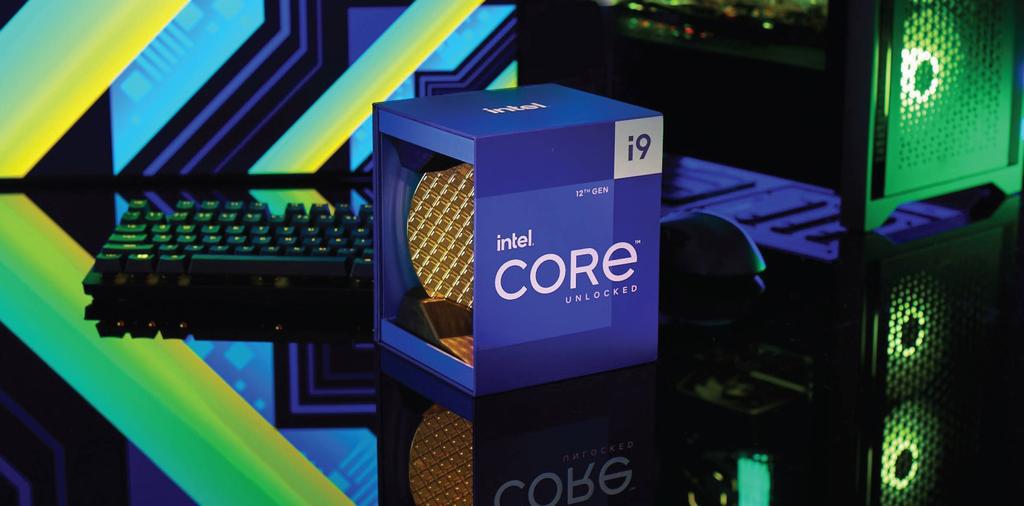 We really look forward to seeing what kind of impact Alder Lake will have on the mobile space. A well-tuned 25-45W class 12th Gen processor could bring a terrific level of performance without killing battery life.
We can expect PCIe 5.0 GPUs in 2022, though PCIe 4.0 GPUs are hardly bandwidth limited. What's more likely is we'll see affordable GPUs with PCIe 5.0 8x connections. Even at x4, PCIe 5.0 offers the same bandwidth as a PCIe 3.0 x16 slot. Hardly sluggish.
Intel is the first company to adopt DDR5 memory. As is usually the case when a new memory standard is released, the first wave of kits struggle to offer good value for money. Of course, over the next few years that will change. Speeds will increase, latencies will improve and prices will drop. Remember, DDR4-2666 wasn't very attractive compared to the fast DDR3 of the time. Buying a DDR4 Z690 board is perfectly viable. You can re-use your existing memory, saving a good chunk of money in the process while giving away little, if any, performance. In the years to come we'll probably see DDR5-10,000 and lower latencies that see DDR5 push well ahead of DDR4.
We plan to dive deeper into DDR5 memory in one of our upcoming issues. Stay tuned for an in-depth analysis and reviews of a range of DDR5 kits that cover all budgets and use-cases.
Introducing the Z690 chipset
The first 12th Gen supporting chipset is unsurprisingly named Z690. It allows overclocking of K SKUs and it will be followed by lower tier chipsets alongside budget CPUs in 2022. There are Z690 boards that support DDR5 or DDR4 memory, but not both at the same time. Z690 boards are superior to Z590 boards in many ways, though it appears they are a lot more expensive too.
Arguably the key feature of the Z690 chipset is the 8x DMI link between the chipset and CPU. This has been upgraded to support PCIe 4.0, which is double the bandwidth of Z590's PCIe 3.0 link. This means a board can accommodate more PCIe devices. Most boards include support for PCIe 3.0 and 4.0 M.2 drives, Wi-Fi 6 or 6E, and faster or more USB connectivity. One of the big weaknesses of the mainstream platforms has been their platform I/O compared to HEDT chipsets. Z690 is a definite improvement in this area.
One clear trend we're seeing on Z690 motherboards is their very powerful VRM systems and large heatsinks, which were already considered very good on Z590 boards. They would not be there if they weren't needed, and it's clear, at least in the case of the 12900K, that they are. Interestingly, Intel has officially dropped AVX512 support, though the hardware is still present. Perhaps runaway AVX512 power consumption was simply too much to stomach.
We'll have a full guide and roundup of leading Z690 motherboards in our next issue. Stay tuned for that!
Closing thoughts
As usual, Intel K SKUs support overclocking. Though we didn't have a chance to overclock our samples thanks to severe courier delays, early indications are that the 12900K is right up against the wall already. Nevertheless, there are some interesting OC features, including E-Core overclocking, dynamic memory boosting with rewritable user profiles, and per-core hyperthreading enabling or disabling. One thing is clear. You'll need the best cooling you can afford if you want to OC an i7 or i9 to any meaningful degree.
We really look forward to seeing what kind of impact Alder Lake will have on the mobile space. A well-tuned 25-45W class, 12th Gen processor could bring a terrific level of performance without killing battery life. Intel states that Alder Lake is designed to be highly scalable all the way down to ultra-portable TDP ranges.
As it stands, 12th Gen promises to shake up the market. A competitive Intel and AMD benefits everyone and we love to see both companies spurring each other on to bigger and better things. How will AMD react? Will we see Ryzen 5000 series price drops? We look forward to seeing how its V-cache enabled CPUs perform sometime in early 2022. For now, the spotlight is well and truly on Intel. To quote CEO Pat Gelsinger in a recent interview: "Intel is back".
Now that we've gone over the fundamentals of the 12th Gen architecture and covered some of the things to look out for, let's dive into reviews of the Core i5-12600K and Core i9-12900K. Believe the hype or not?