Available in shimmering blue, iridescent green or pearly grey, the Honor 10 is very much what you'd expect from Huawei's sub-brand, which specialises in bling.
It is affordable for a high-end phone by today's standards, and nobody would call the Honor 10 basic.
On paper, it's reminiscent of last year's excellent (and more expensive) View 10, with the same very fast Kirin 970 processor, but slimmer, lighter and with an even taller screen.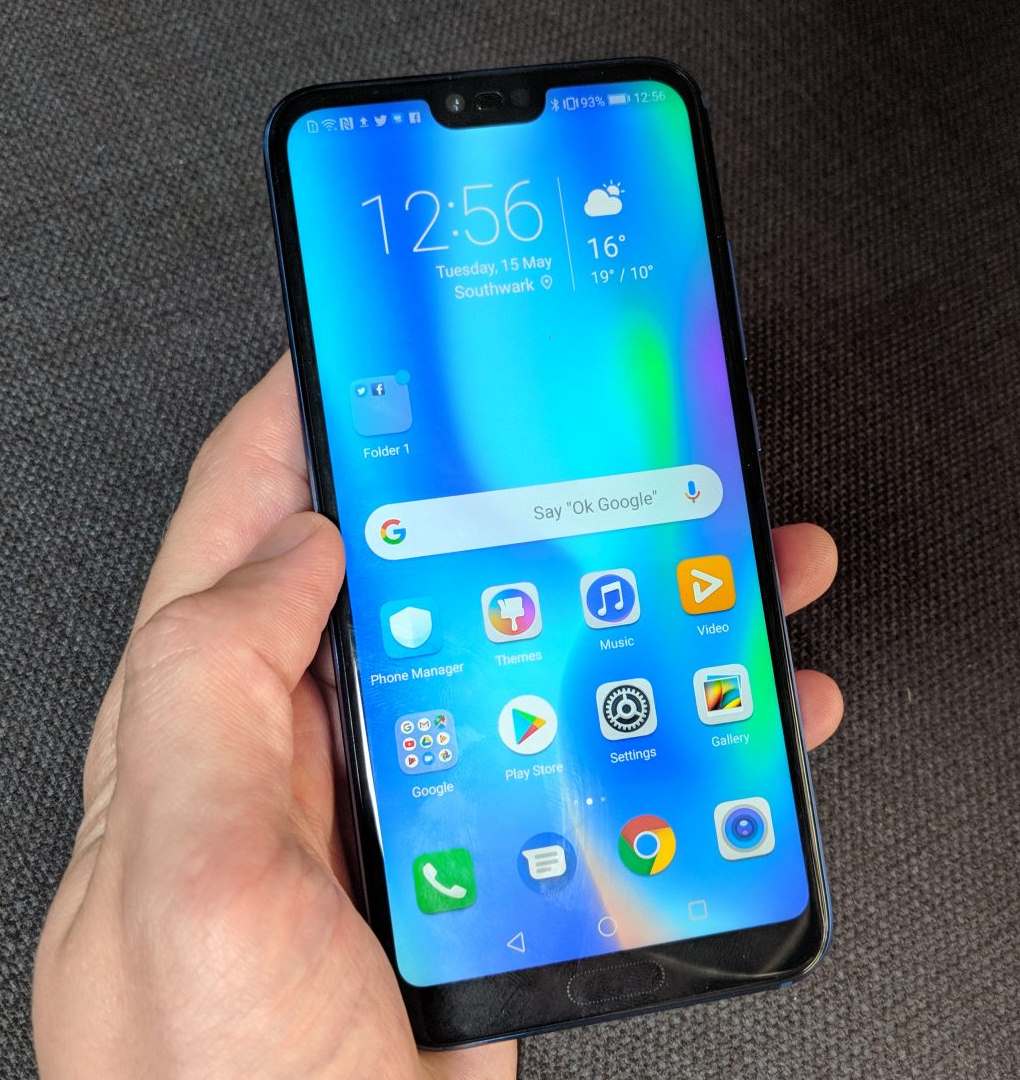 A couple of specs have drifted backwards: you still get a ridiculously
SPECIFICATIONS:
5.84in 2280×1080-pixel screen • 24-megapixel and 16-megapixel rear cameras • 8-megapixel front camera • 128GB flash storage • 802.11ac Wi-Fi • Bluetooth 4.2 • Android 8.1• 3G/4G • 150x71x7.7mm (HxWxD) • 153g
generous 128GB of storage, but this time there's no microSD slot to expand it.
In addition, the fingerprint reader on the front now sits flush with the glass, but didn't work as fast for us as the View 10's.
Face unlock is also an option. It's still not waterproof, and while the View 10 lasted 15 hours in our video playback test, the Honor 10 gave up after 12.
The screen has an iPhone X-style notch for the camera at the top, which goes almost to the edge of the case.
A choice of Standard or Vivid modes lets you favour colour accuracy or brightness, but either way it looks great.
The rear cameras aren't quite in the Samsung Galaxy S9 or Google Pixel 2 class – nor's the price – but they take very good pics.
This is a great phone, but we might be tempted to pay the extra for the OnePlus 6.
VERDICT:
Huawei Honor 10 Review
Battery life is the only major compromise in this distinctive phone, and the price is right
Add your review
Best Huawei Honor 10 prices ?
MORE DEALS

ALTERNATIVE:
OnePlus 6
A bit pricier, but it's faster, offers five hours more battery life and has a better screen