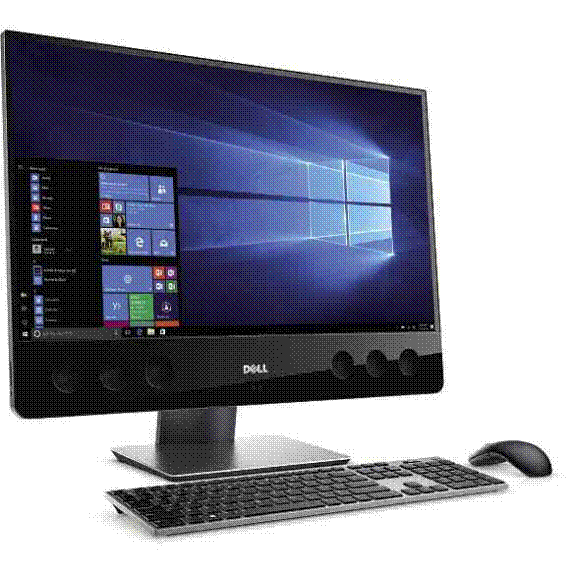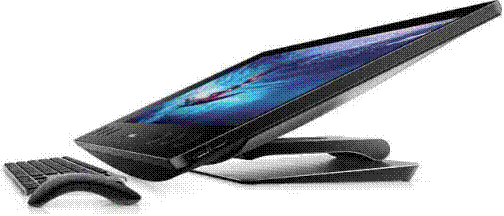 DELL XPS 27 All-in-One – all-in-one windows pc
VERDICT
A great-looking, great-sounding all-in-one with a fast processor, but it is exceptionally expensive
WE'VE SEEN PLENTY of PC manufacturers try to emulate the success of the iMac, but far fewer have attempted to make something completely different that plays to Windows' strengths. That changes with the Dell XPS 27 All-in-One, a powerful and quite different PC.
With its 27in display, the XPS 27 is a rather imposing system, grabbing attention for all the right reasons. It's the six speakers at the front that really stand out. Housed in a glossy black frame, they hint at the audio prowess of this PC and demonstrate that this isn't just another basic all-in-one.
Then there's the fancy stand. Trying to get an all-in-one to line up comfortably can be hard, but there are no such problems with the XPS 27 thanks to its articulated stand. This lets you get the display in pretty much any position, from straight upright to almost flat. Getting comfy in front of the XPS 27 is easy as a result, and when using the touchscreen, you can get just the right angle you want.
The slight downside of the flexible stand is that it weighs a lot, and the entire all-in-one comes in at 17.3kg. Getting the XPS 27 on to a desk isn't easy, but at least once it's in place, you won't be carrying this computer around.
PORT HOLE
Dell has managed to fit a USB3 port, 3.5mm audio output and SD card reader into the side of the XPS 27, where they're easy to reach.
This is better than many all-in-ones, where the ports are all at the rear and are fiddly to reach.
For anything connected permanently to the XPS 27, there's still a collection of ports on the rear. You get four USB3, two Thunderbolt 3 ports, HDMI and DisplayPort outputs and Gigabit Ethernet (there's also built-in 802.11ac Wi-Fi). It's a shame that there's no video input, however, thus preventing you from using the XPS 27's screen with external devices.
All the ports are located in a recess at the back of the screen, accessible only through a hole in the stand. It's a bit of a nightmare job connecting anything as a result, although you'll probably only have to plug in anything once when you set up the PC for the first time.
It's also slightly frustrating that one of the USB3 ports has been taken up by the wireless keyboard and mouse receiver. Both peripherals are Bluetooth, so why not just build the receiver into the PC? Dell has used its Premiere wireless keyboard and mouse, both of which can be connected to up to three computers, with selector switches letting you choose which one to control.
The keyboard is very good, with the keys having plenty of travel and a decent amount of feedback. We soon found that we were able to type accurately at speed. The mouse is a little more basic, but it is designed for left- and right-handers alike, and has all the buttons you could want.
DREAM SCREEN
Dell has fitted a4K (3,840×2,160) screen, and it's a cracker. Out of the box, at maximum brightness (a decent 386cd/m2), we measured the screen as able to produce 99.3% of the sRGB and 96.2% of the Adobe RGB colour gamuts. A delta-E score of 0.74 shows that colours display accurately, too. Calibrating the screen at a brightness of 120cd/m2, we saw improved coverage of 99.4% sRGB and 96.3% Adobe RGB, while delta-E improved to 0.66.
Dell provides its own calibration software, which works with the X-Rite i1DisplayPro calibrator. With this, we found that colour coverage increased to 100% sRGB and 99.8% Adobe RGB, while the delta-E improved only slightly to 0.7. With the excellent contrast of 1,148:1, the IPS panel used here is fantastic, and everything looks sumptuous on screen.
There's a 720 webcam built into the bottom of the display, which shoots upwards at a rather unflattering angle. Image quality is good enough for the odd video call, but Windows Hello support is more useful, as you can unlock your computer with your face.
We're pleased to say that the speakers sound every bit as good as they look. You get four full-range drivers and two tweeters at the front, with two passive radiators delivering bass. Movies and TV shows spring to life with excellent dialogue and a real bass punch to soundtracks and sound effects. Music sounds just as good, so you definitely won't need an external set of speakers with this computer.
PART OF THE PROCESS
Our review model came with a quad-core Intel Core i7-6700, rather than the newer i7-7700. Given that there's little performance difference between the two, we don't mind the older model; it reached blisteringly fast scores of 127 in the image test, 134 in the video test, and 119 in the multitasking test. With an overall score of 126, the XPS 27 is very quick indeed. The fast 512GB SSD helps, as this makes Windows 10 and the XPS 27 feel that bit snappier.
Graphics are powered by the integrated AMD Radeon R9 M470X. It's a mid-range card that can cope with less-demanding titles, albeit only on lower settings. Running Dirt Showdown at 1080p with Ultra detail, for example, we saw a frame rate of 14fps; dropping detail levels to Medium saw performance improve to a playable 36fps.
Gaming aside, if you want a powerful and flexible all-in-one with a brilliant display, the Dell XPS 27 All-in-One is a good choice.
It's expensive, though, with the model. If you don't want the touchscreen, can live with a mechanical hybrid disk (with a 32GB SSD cache) and don't mind a Core i5 processor, you can pick up a model.
David Ludlow
SPECIFICATIONS
PROCESSOR Quad-core3.4GHz Intel Corei7-6700 • RAM 16GB • FRONT USB PORTS 1x USB 3.0 • REAR USB PORTS 4x USB 3.0 • TOTAL STORAGE 512GB SSD • GRAPHICS CARD AMD R9 M70X • DISPLAY 27in • OPERATING SYSTEM Windows10 • WARRANTY Oneyear onsite