Dell offers a flexible mini tower design to interest business customers
DETAILS
• Price: £289 ex. VAT and shipping
• Manufacturer: Dell
• Website: www.dell.co.uk
There is something delightfully retro about the Dell Vostro 3900 Mini Tower. The designers placed the PSU at the top of the case where they all once resided, and a mini bay on the front for a long gone floppy drive.
But being realistic, business customers want the very height of 2007 fashion in their computers, because to them that spells 'reliability' and not 'obsolescence'. In many respects that's exactly what the Vostro 3900 delivers.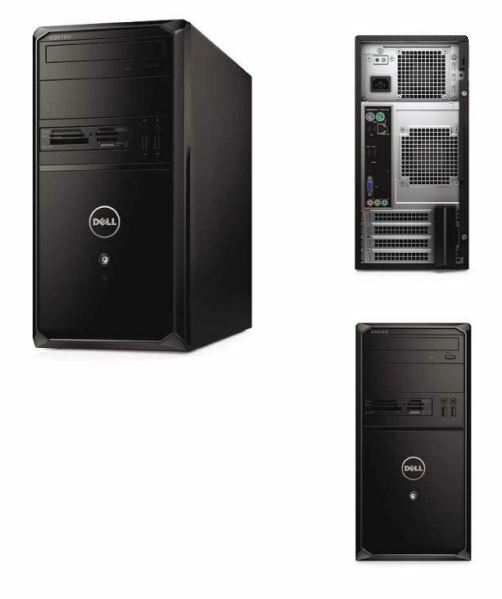 No Skylake technology hidden in here! Instead a Haswell Core-i5 4460, circa Q2 2014 and an H81 motherboard to provide the LGA 1150 socket that CPU requires.
Being a feisty quad-core processor clocked at 3.2GHz, this is about as 'out there' as the Vostro 3900 gets, because everything else Dell put in it appears to have the intention of holding it back, rather than speeding it up.
You get 4GB of RAM in a single PC3-12800 (1600MHz) DIMM, avoiding any of that helpful dualchannel nonsense. You can add another to the second DIMM socket, a move that is probably worth the roughly £12 a 4GB DIMM would set you back from an online retailer. Dell doesn't offer this as customisation, at any price.
Another performance anchor lobbed overboard is a Toshiba 500GB SATA hard drive, which isn't cushioned and makes the case rattle.
It also had a SATA DVD-R installed and a 300W PSU, should either of those things be critical to you.
In terms of potential hardware upgrades, this is one of the least proprietary systems I've ever seen from Dell. The PSU is the normal size, the motherboard has a micro-ATX layout, and internally there is an unoccupied 3.5″ drive tray. There's also a single 5.25″ external bay unused, should you want another optical drive or a bay-mounted accessory.
For those wanting to add a video card, this is possible with the single PCIe x16 slot, and for less demanding cards at hand, there are also two x1 slots and a single legacy PCI.
The H81 chipset only has two 6Gbps SATA ports and two more 3Gbps bring up the complement. And another limitation of that chip is that it only provides two USB 3.0 ports, both being placed on the rear of the machine.
That makes the placement of a recess on the case roof for external drives even more peculiar, because when placed in it, a drive can't reasonably connect to the rear USB 3.0 ports, and even the front facing USB 2.0 ones aren't near enough for most external drive designs.
The video output options are VGA or HDMI, but no DVI or DisplayPort from the integrated Intel HD 4600 GPU.
In terms of software, Dell provided the machine with Windows 7 Pro preinstalled, as the majority of IT departments would want. You get a free upgrade to Windows 10 (until the end of July), though you'll be doing that update yourself.
In addition to Windows, Dell unfortunately couldn't resist spamming it with the 30-day Office trial and something equally useless from McAfee. That gives the IT department plenty of work to do in prepping this machine for deployment, if only to clean off the unwanted junk.
In terms of the design, the only real mistakes I noticed were that the power button is far too low for a floorstanding computer, and there are no air filters in the case.
Along with the machine you get a wired mouse and keyboard, but a monitor is not provided. Dell will offer you a vast range of monitors starting with a 17" or 19" models for £89, going up though many different screens to a Ultrasharp 24″ U2413 for £342.
Initially, given that it isn't exactly cutting edge. I was inclined to think the Vostro 3900 was on the expensive side. A quick look at what Core-i5 4460 costs at retail did paint things in a subtly different light, because that chip is around £170 inc. VAT from most retailers.
With VAT added to the base cost, the CPU is half the value of the system, and I'd be hard pressed to assemble a machine of this specification for less than £350 including VAT.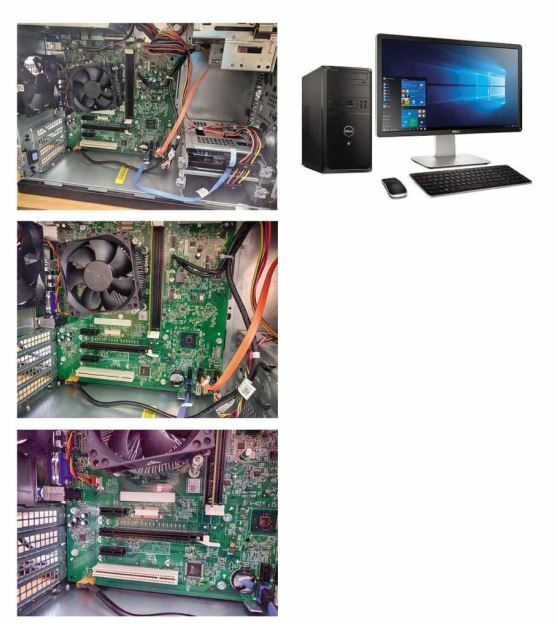 By spending just a small amount more on RAM and a small SSD, this could be turned into a very admirable performer for general office use and even more demanding tasks.
The only major mistake that Dell made was to prune down the specification more than was truly necessary, probably to achieve the headline price. And a PC made for a price is critically what the Vostro 3900 is deep down.
If the price is right for your business, then there's very little wrong with it, unless you're looking to do more with your computers than run Office and browse the web. mm Mark Pickavance
A powerful office PC at a bargain basement price