Look around any electronics shop, and you'll find the computers they sell from the shelves aren't the same ones they use on the counter. That's because most big PC brands make entirely different ranges for consumers and businesses. Read our Dell Optiplex 5040 Review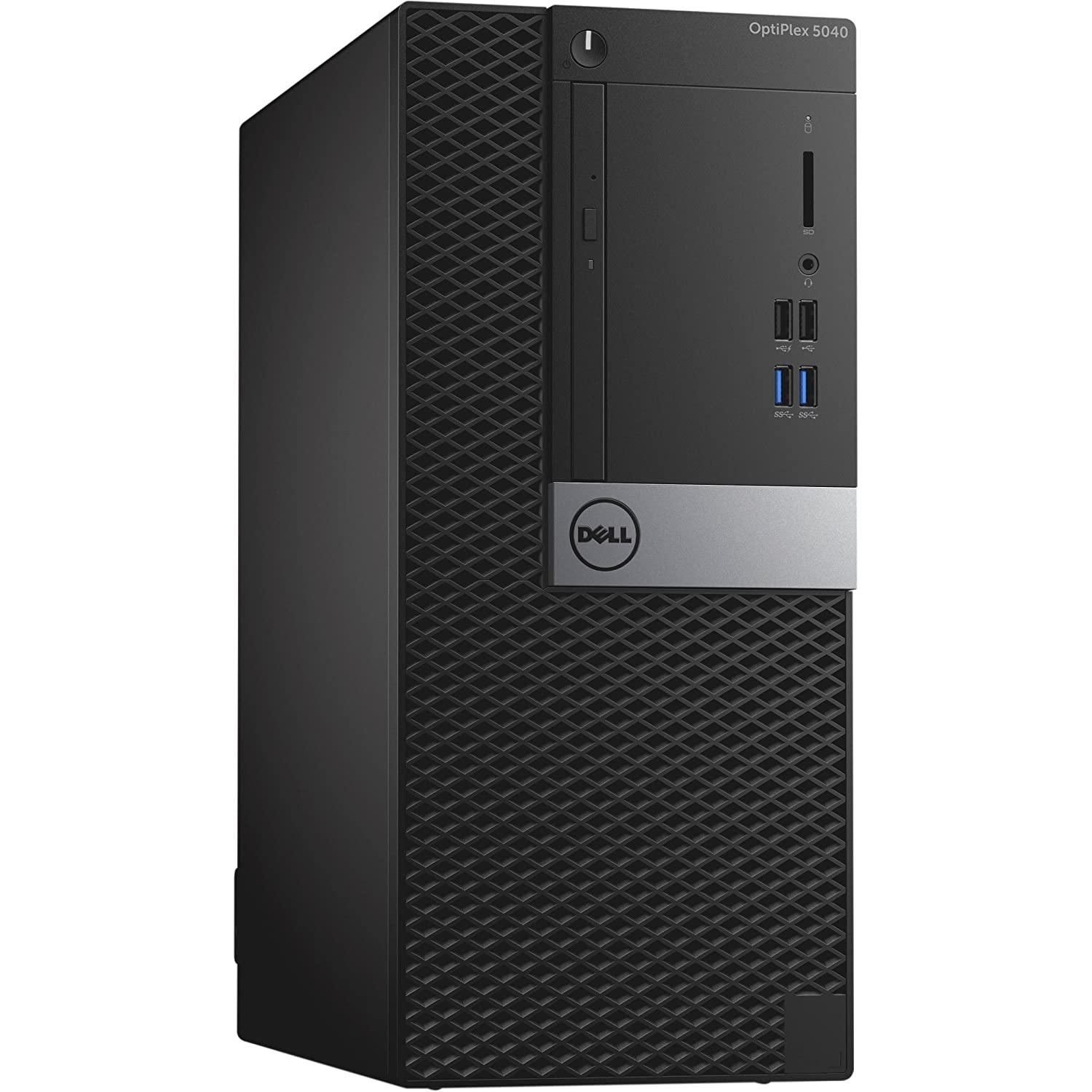 Dell's Optiplex 5040 series is definitely aimed at the office, not the home. But it's cheap enough to consider for home use. The first thing we noticed was the quality of the case. Most affordable PCs come in a basic black plastic box that aims to keep costs down, or a curvy multi-colored confection designed to catch shoppers' eyes. By contrast, the Optiplex looks like a piece of serious industrial equipment.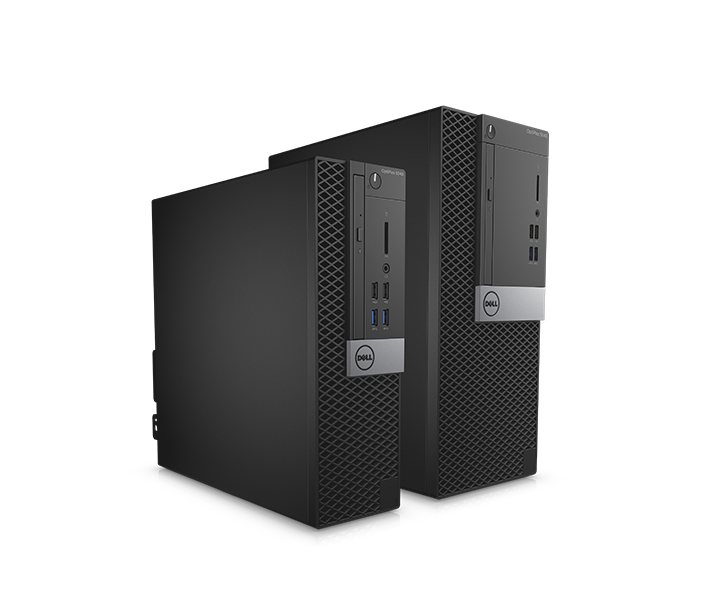 The front fascia has two distinct sections: a chunky criss-crossed grille and a panel with multiple ports and a striking vertical DVD drive positioned below the large power switch. The panel features two USB 2.0 ports, two USB 3.0 ports and an SD card reader handily placed near the top of the unit.
Instead of wrestling the case off, you can release the side panel using a blue tab at the back. More tabs inside let you fold out the storage cage from the motherboard for easy access to parts you might want to upgrade. It's impressively neat, and there's plenty of room for memory, drives, graphics cards and more. Yet the whole thing remains reasonably compact. A small form factor version reduces the size even further, but you probably want a desktop PC with expansion room.
The specifications aren't amazing for this kind of price. A quad-core i5 processor from Intel's latest Skylake range will cope well with most apps, but it doesn't come with a graphics card as standard, although the integrated graphics will suffice for most tasks and basic games. 4GB of memory isn't generous, so you might soon want to add more, and the 500GB hard drive is neither especially big nor fast. Wi-Fi isn't built in. Other configurations are available, but annoyingly you can't choose individual components.
Dell advertises these PCs with Windows 7, because many businesses prefer it, but Windows 10 is included. You also get Dell's three-year 'next business day' warranty, so if anything goes wrong you'll have phone and online support, and if necessary they'll deliver replacement parts or send someone round with a spanner.

Dell Optiplex 5040 Review: VERDICT
It's not the best value, but this business computer could teach the average consumer system a thing or two about build quality.

Best Dell Optiplex 5040 prices ?
$

192.99
3 new from $192.99
in stock


$

279.72
4 used from $320.00
2 new from $279.72
in stock

MORE DEALS

Dell Optiplex 5040 Review: SPECIFICATIONS
3.2GHz Intel Core i5-6500 quad-core processor • 4GB memory • 500GB hard drive • Gigabit Ethernet • 6x USB 3.0 ports • 2x USB 2.0 ports • Windows 7 Professional • 274x154x350mm (HxWxD) • 8kg • Three-year warranty.