Seagate Personal Cloud 4TB Review – Seagate makes a NAS box for those who don't live and breathe computers.
Not everyone wants total control when it comes to personal storage. Many people want a plug-and-play solution with the technical aspect, and the Seagate Personal Cloud is built just for them.
Seagate makes the Personal Cloud in single- or dual-drive enclosures in a range of capacities, and here I'll be looking at the 4TB (2x 2TB) model. In many ways, this is the successor to the Seagate Central that arrived two years ago, although it's obvious that Seagate has learned plenty from that, which it chose not to repeat here.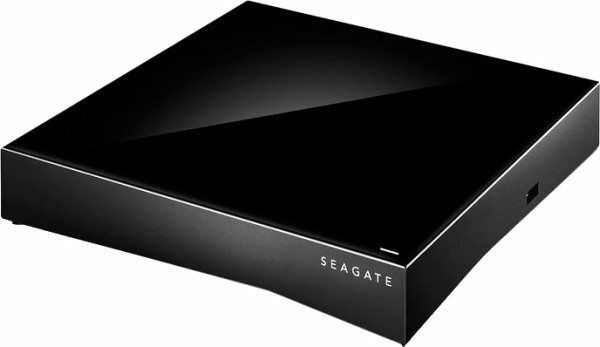 The first obvious difference is that the box can be opened by the user, allowing them not only to replace a failed drive but also potentially upgrade it. Inside this one were two 2TB Seagate NAS drives, which can either be combined into 4TB of unprotected storage or 2TB of redundant space for your digital stuff. Further expansion can be added to the device via the two USB ports, although only one is USB 3.0 specification.
Seagate Personal Cloud 4TB Review
A NAS box that's simple to deploy and use
Add your review
MORE DEALS

What this shares with the Central series is the simple but effective web interface that boils the whole NAS experience down to some basic information and controls. Because the push here is a 'Personal Cloud', all users are required to provide an email address, which is then used to send them confirmations and also provide a means to bind the services to external devices like phones, tablets and PCs.
The first user is effectively the administrator, who can invite others to the party, and access is provided on both a public folder structure and private one specific to the user.
How straightforward this all sounds seemed great, until I started to play with some of the extensive data backup features that the unit includes. Although any user can secure his personal space and the public area, there's no user empowered to do the same for the private areas of others or the system as a whole. By definition, each user must establish their own backup routine, even if they're going to use the same USB-connected drive, network locations or cloud storage to do that. The admin user should be able to do that job, even if he can't access the private files.
Where Seagate does better is in respect of supporting existing cloud technology.
Using the web interface, it's possible to back up a folder to Amazon S3, Baidu, Box, Dropbox, Google Drive, Strato HiDrive and Yandex Disk.
And you can sync in either direction with Dropbox and Google Drive.
The only reservation I have about these facilities is that they're all timed operations with a minimum cycle time of an hour, so they're not 'live' connections.
What works better is the SDrive software functionality,
Probably the most useful thing on here is BitTorrent Sync
the 'Personal Cloud' part of this device. Using an app on PC and Mac allows a folder in the Personal Cloud to be bolted into computer as a regular drive, but accessible globally.
My problem with SDrive is that if you're on the same physical network as the Personal Cloud, it still insists on sending your data via the internet. I know this because the speed of writing to the drive was about 4.5MB/S, whereas sending the file over a network share managed to be 12 times faster.
That said, it works, and it allows you to get to your files from anywhere. For phones and tablets, there's the Seagate Media app, which allows you to look at videos and images and listen to music. Since I tried this last, the mobile app has got quicker but is still designed for very limited media collections, unfortunately.
Probably the biggest disappointment is how the app store has failed to evolve in any significant way in two years. There are only seven apps to install over five app categories, with 'Security' and 'Utilities' categories having no apps at all.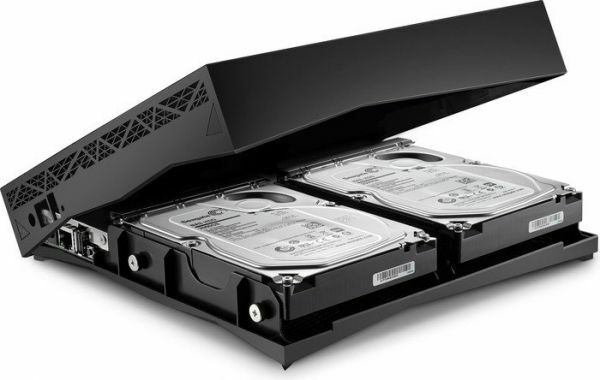 Probably the most useful thing on here is BitTorrent Sync, if you use that tool to move data around the internet without using the cloud. However, using it made the interface unresponsive, as the workload stressed the CPU.
I'm inclined to believe that Seagate is learning lessons, although it seems slow to put some of that expertise into these devices. Cloud is 'live', not hourly or daily synced, and its platform needs better consumption tools and more feature-adding apps.
The schism here is between making this something the non-technical can deploy, and more desirable to those who are computer literate and want to exploit what is a useful piece of kit. At the moment, it's failing both ends of that range in different ways, although it's an improvement in many ways over the Central.
For this to complete with the likes of QNAP and Synology, it needs extra processing grunt and apps to exploit that additional power. mm Mark Pickavance
Seagate Personal Cloud 4TB Review: Verdict
A NAS box that's simple to deploy and use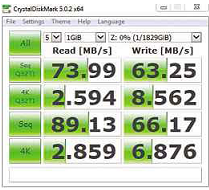 Seagate Personal Cloud 4TB Review: DETAILS
Manufacturer Seagate
Website: www.seagate.com
Requirements: Wired network, broadband router