Slim and speedy external storage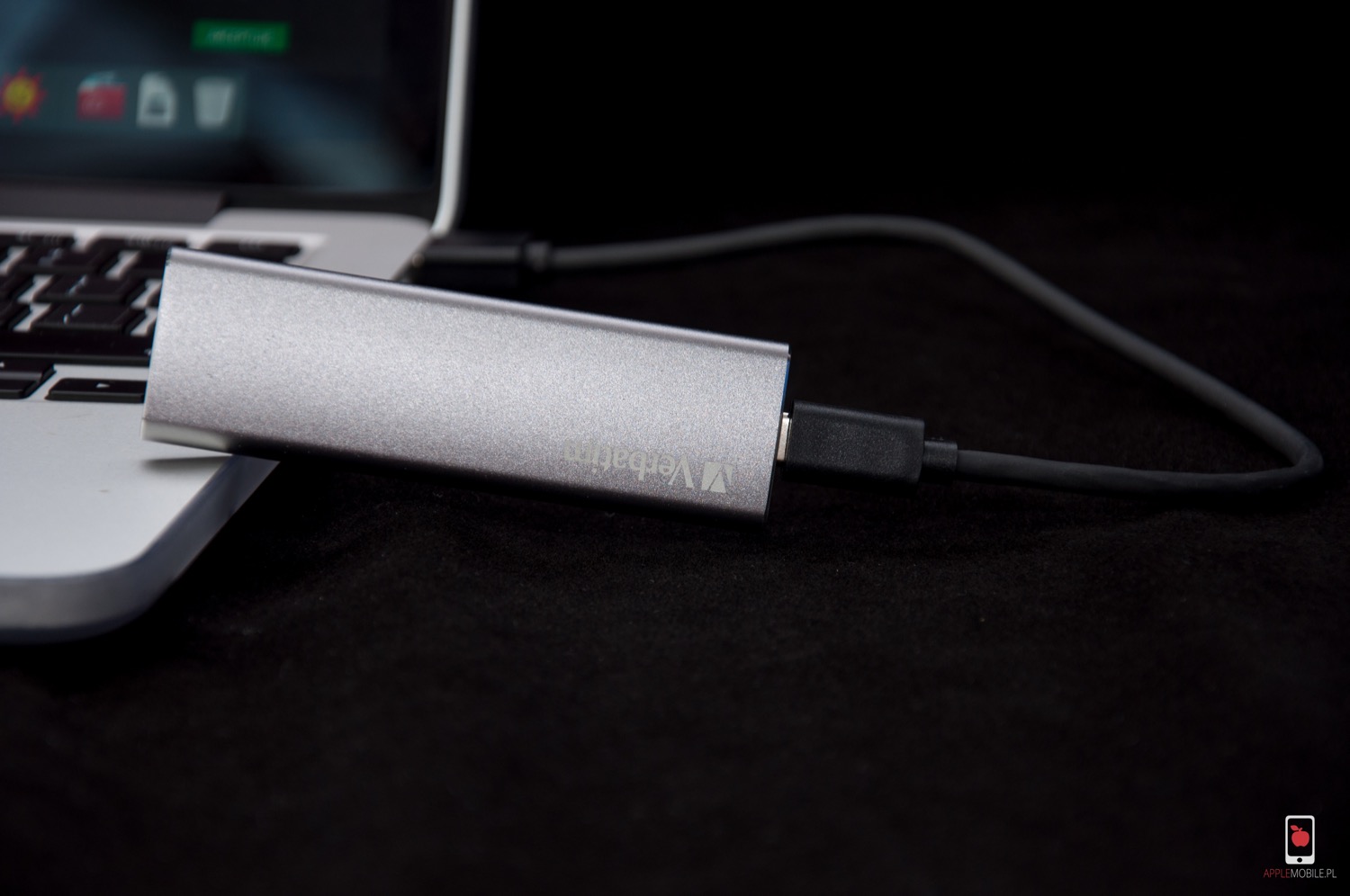 The latest external SSD to arrive at APC Towers is this slimline stick that's pretty Mac-like, with its metal body and gentle curves. The design is attractive and the USB-C port supports USB 3.1 Gen 2 connection to PCs and Macs that are capable of that (theoretical) 10 Gbps bandwidth.
Verbatim quotes up to 500 MB/s when reading data and 430MB/s when riting. but our testing revealed that's an understatement. On our Late 2016 MacBook Pro. the drive hit peak read and write rates of 536.6 and 475.9MB/s. Its mean average rates of 447.4 and 390.8MB/s are also good, better than some SSDs we've tested, though a few (non-RAID) rivals – including CalDigit's Tuff SSD and Samsung's T5 – beat it by a small amount.
The drive comes with a cable for connecting to devices with USB-A too.
This limits performance to the 5Gbps maximum of USB 3.1 Gen 1, but performance across all tests was. on the whole, what we'd expect of this type of SSD.
The price we've given is the list price, but we found the Vx500 on comparison sites at prices similar to rivals such as the T5. Snap it up if you find it cheaper – it won't disappoint.
Our one concern is that after running our tests for about 20 minutes, the case was fairly warm. That's not unusual for slim SSDs. but we'd be reluctant to use a drive like this for lengthy sustained activity out of concern for its lifespan.
Alan Stonebridge
Verdict
Best Verbatim Vx500 prices ?
$

106.02
46 new from $104.11
in stock

MORE DEALS