Making silicon chips isn't an exact science. All right, that's not true. It involves some of (he most exact science there is, placing components a few nanometres apart. At this scale, a human hair is like a tree trunk falling on your Lego. So even the most advanced manufacturing process can't guarantee every silicon wafer will meet precisely the same specifications. Freshly made chips are tested and allocated to a class depending on their performance. When you buy a chip under a particular part number, you might be getting one that was at the bottom of (hat class or the top.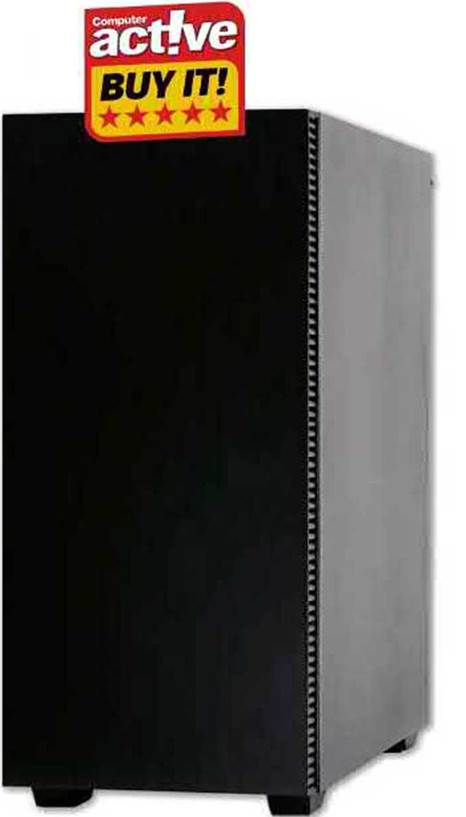 For everyday Windows tasks, this powerful, inexpensive PC is just the job
That's where overclocking comes in. Manufacturers may sell chips near the top of a class as 'unlocked', inviting you to try overclocking them. This means running them at higher than their rated speed by adjusting settings for the motherboard on which they're installed and getting more power for your pound. The catch is that you don't know how far you can push it until you try,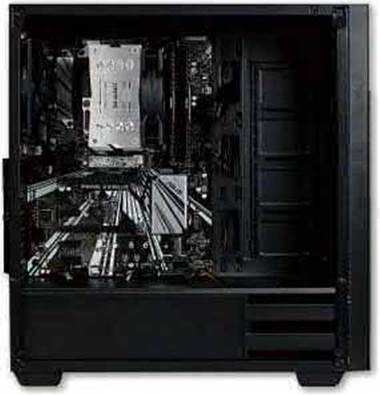 making the whole exercise a very fiddly gamble. For most of us. a better option is to buy a pre overclocked PC. where someone else has already put in the effort.
In this case it's Palicomp, the source of many other overclocked desktop PCs we've tested. The Intel Mercury takes a Core i5 9600K processor, designed to run at 3.7GHz with a Turbo Boost up to 4.6GHz. and whacks it up to a constant 5GHz. 'That's quite ambitious, but with the standard CPU fan replaced by a hefty Be Quiet! Pure Rock cooler, it worked flawlessly in our tests. Even when pushed hard, core temperature stayed in the 70-80'C range, well within safe limits and even better, the whole system was almost silent.
You don't get a dedicated graphics card; the integrated Intel UHD Graphics 630 will handle some basic 3D gaming, but nothing too ambitious. As a general purpose PC, though, this is a very good performer, only beaten in this price bracket by configurations based on the likes of AMD's Ryzen 5 3600. This also has six cores, but each can run two program threads at once. That's only occasionally going to happen, while the overclocked i5 chip impresses even in single core tasks.
A single NV Me 1TB SSD is a great choice of storage for a budget PC. The drive used here isn't the fastest, but managed 1,731 megabytes per second (MB/s) in our read speed test and matched this with 1594MB/S for writes. where some low-cost rivals sink into triple figures. That's significantly quicker than a hard drive, yet still with practical capacity. There's a second M.2 socket for another
SPECIFICATIONS
5GHz Intel i5-9600K six-core processor-16GB memory • 1TB SSD • 2x USB 3.0 Gen2 ports • 5x USB 3.0 Gen1 ports • 1x USB 2.0 ports • Gigabit Ethernet port • HDMI and DisplayPort outputs • Windows 10 Home • 435x201x435mm (HxWxD) • One-year warranty
SSD on the Z390 class motherboard, along with two free PCIe xl6 and four x1 slots, and two RAM slots to expand the already adequate 16GB. The well-made Kolink Stronghold case has room for up to two 3.5in and three 2.5in SAT A drives (four connectors are available), and there arc 10Gbps USB 3.0 Gen2 ports for reasonably fast external SSDs too.
VERDICT
ALTERNATIVE
Wired2Are Ultima WS
Look out for our full review of this rival AMD-based system in our next issue