WEB BROWSER
Opera One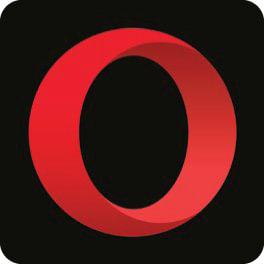 www.snipca.com/46555
What you need: Windows 10 or 11, macOS or Linux
Opera was the first browser to include tabs, pop-up blocking, an integrated search box and a built-in VPN, yet despite its innovations it remains relatively unsung (pardon the pun). Its latest incarnation, Opera One, has been "reimagined and rebuilt from the ground up" to deliver what its developer calls "the future of browsing". Read our Opera One Review.
Its main new feature is a built-in AI tool called Aria. Although Microsoft has already integrated Bing Chat with Edge, Aria is even smarter than that chatbot. As well as searching the web to find answers to your questions and generating content from prompts, it knows Opera's entire support documentation, so you can ask it for help with any aspect of the browser.
To launch Aria, either click its shortcut in the left-hand sidebar to open a chat panel, or press Ctrl+/ (forward slash) to display a text box to type your query or prompt in. You need to sign up for – or into – a free Opera account to use it.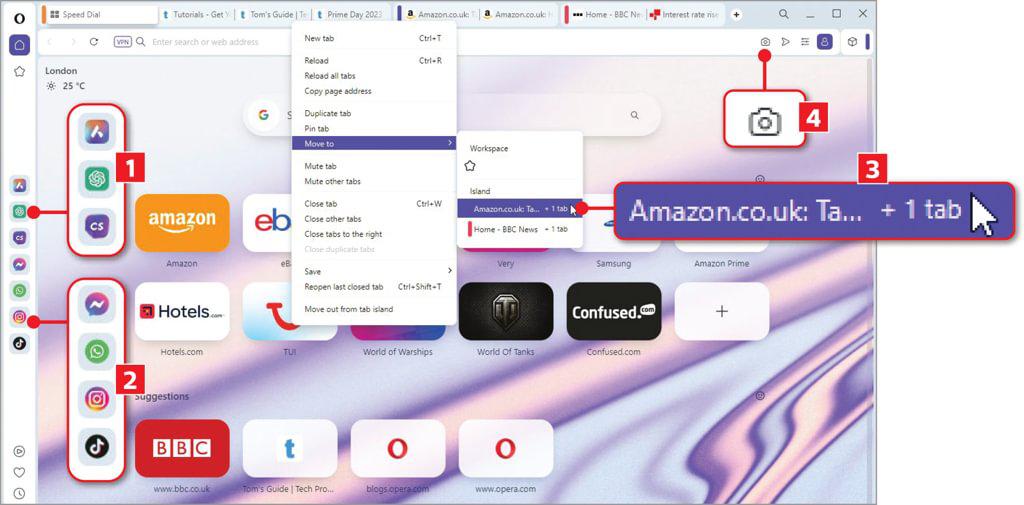 The other notable new feature is Tab Islands, which offers an easier way to group related tabs. When you click a link on a web page to open it in a new tab, Opera will create a colour-coded 'tab island' containing both tabs, and any subsequent pages you open from those tabs. You can also drag and drop tabs into an island, or right-click them and choose 'Move to' followed by the name of the island.
Opera One also has a new 'modular design', which changes its interface based on what you're doing. This means options you're unlikely to need are temporarily hidden to create a less confusing browsing experience.
When you install Opera One, select Options to specify whether to make it your default browser, import bookmarks and data from your current browser, and run it when Windows starts. Disable data collection to prevent personalised ads.
SOFTWARE INSTALLER
WingetUI 2.0.1
www.snipca.com/46556
What you need: Windows 10 or 11
WingetUI offers an easy way to install, uninstall and update thousands of programs through the Windows Package Manager (Winget for short). The latest version improves its interface, adds several features and fixes various bugs – including the false positive that caused antivirus software to flag it as a threat. A new Welcome screen opens the first time you launch it to help you choose how to configure its settings, and the lists of available and installed programs are now easier to browse. WingetUI's settings, which you access by clicking the three-dot menu in the top-right corner (see screenshot), have also been simplified. The range of supported package managers has been expanded (though some are aimed at advanced users), and you can download software much faster than before. Best of all, it's now possible to search for and install apps from the Microsoft Store.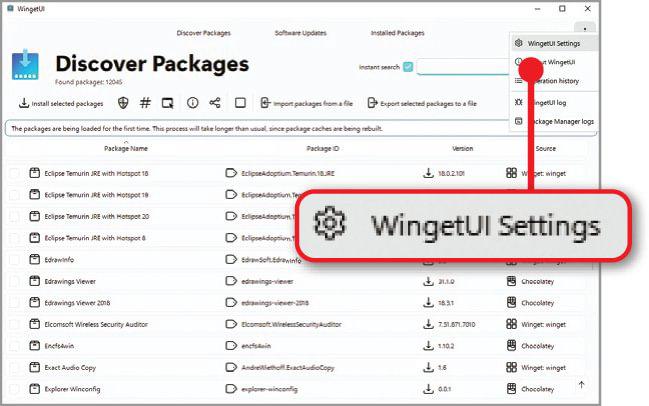 VIDEO CONVERTER
Any Video Converter Free 8.1.5
www.snipca.com/46557
What you need: Windows 7, 8.1, 10 or 11
When Any Video Converter was redesigned earlier this year (see Issue 649, page 18), it upset many users by ditching several popular features (the old version is still available from www.snipca.com/46558). It's now been updated with four new tools that could win back former devotees. The new Speed Changer option lets you make your videos play up to three times faster, or slow them down to a quarter of the speed. You can use the Video Compressor tool to shrink video files by your chosen percentage or to a fixed size, so they're quicker to upload and take up less storage. Particularly useful is the new Screen Recorder feature (see screenshot), which lets you capture three-minute videos of everything on your screen, or just a specific area or window. There's also a new Webcam Recorder that captures footage with audio directly from your webcam.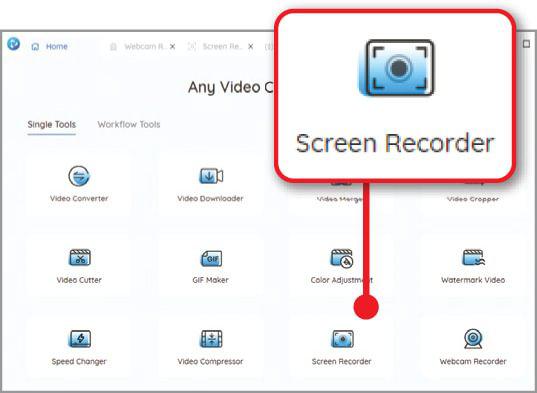 ■