NORTON SECURITY PREMIUM
Norton is one of the oldest names in PC security—and despite some ups and downs, it's still one of the best. Currently, Symantec offers several versions of its long-lived antivirus software: The current flagship product is Norton Security Premium. Following that are Norton Deluxe, Norton Security Standard, and Norton Antivirus Basic.
This review covers the top dog among the set, Norton Security Premium. Downloading and installing it is simple enough, and the program doesn't try to add a lot to your system outside of the program itself. It does, however, encourage you to enable its own browser-based password manager once you're up and running.
One of Norton's standout aspects is its unobtrusiveness. Outside of a small cluster of notifications when you first install it, the program doesn't inundate you with constant pop-ups. The interface is also very clean and easy to use, though the settings for each category aren't immediately obvious. (You'll have to click on a downward-facing arrow on the far right side of the screen.)
Norton Premium's dashboard is divided into four main categories: Security, Identity, Backup, and Performance. There's also a fifth section that houses account management, access to extra features, and ads for more

Norton services and apps. Like many antivirus programs, Norton Security uses a color- coded scheme where green means you're protected, yellow means caution, and red means you're not protected.
The Security section is the most important section for PC users, as it houses the settings for regular PC scans. By default Norton will do a quick scan, but there are also options for full and customized scans. There's also a feature called Power Eraser that is supposed to eliminate "difficult-to-detect threats."
The Identity section, meanwhile is about protecting you. You'll find the anti-phishing settings here, as well as Norton's "Identity Safe," which is the desktop version of the built-in password manager. Like other services, the safe can house your username, passwords, addresses, credit card information, and secure notes. Norton does have a nice tags feature to help you better organize your data, which you won't always find in all password managers.
Backup is where Norton lets you setup and manage the 25GB of free cloud storage that comes with the suite. You can use it to upload files or folders to Norton's servers via encrypted incremental backups. When you activate the feature, Norton monitors your documents, pictures, contacts, and other items by default. It will not, however, backup your videos by default or any email databases you may have.
Performance, meanwhile, is the least useful of the categories, since its features are mostly redundant. You'll find options like a file cleanup utility, disk defragmenter, and a tool for restricting startup programs—all tools that come built into Windows. If you want to stop programs from starting up at boot, for example, the Task Manager in Windows 8.1 will work just fine. The Backup section does have a graph that details the current processor usage of Norton and Windows, as well as recent security events and alerts from Norton.
Performance
Norton Premium 22.9 received high marks from both A-V Test and A-V Comparatives for malware detection. In June, A-V Test threw 10,252 samples of malware at Norton and the software came back with a 99.9 percent detection rate. A-V Test also put Norton up against 202 samples of zero-day, web, and email threats for which Norton came back with a 100 percent rating.
A-V Comparatives got a similar result of 99.8 percent in March using nearly 38,000 samples. However, that was with an active Internet connection: Offline, that detection rate fell to 86.8 percent. SE Labs, meanwhile, gave Norton a AAA rating.
Those are all great results. The only concerning aspect would perhaps be the offline detection rate, though you could ameliorate it with other tools such as Windows Defender periodic scanning or Malwarebytes. (Or just never go offline—kidding!)
Norton did not have an appreciable drain on resources. When we ran PCMark 8's Work Conventional benchmark, which simulates basic tasks like spreadsheet editing, web browsing, and video chat, our test PC scored 2538 without Norton installed. When we installed Norton Security Premium, started a full scan, and then ran PCMark 8 again, the second score was 2526. That's a drop of less

than one percent and within the PCMark 8 benchmark's typical margin of error.
We also didn't see any real difference in performance during our Handbrake test, which puts far more stress on a system. It took our test PC one hour, fifteen minutes, and 30 seconds to transcode a 3.8GB MKV file. With Norton installed, the time was twenty-two seconds faster at 1:15:08.
Conclusion
Norton is extremely user friendly and well organized, and it doesn't interfere too much with users' day-to-day activities. That last part is key since security programs work best when they stay out of your way. The software also has some handy extras, like the online backup and password manager that make it an all-in-one security suite.
You certainly have to pay for the privilege, however. Symantec will give you a really nice discount for your first year-45 percent off—but don't be fooled, as you'll ultimately be paying for the privilege of running Norton Security Premium.
Why I'm switching to Norton
Your 'Question of the Fortnight' in Issue 517 gave a valiant defense of Kaspersky, and I agree with your conclusion that the fears are probably unfounded. But as you pointed out, Symantec's Norton offers protection that's just as strong. So to me the choice is between a Russian-owned antivirus that's outstanding, and a US-owned antivirus that's outstanding. In other words, by choosing Norton over Kaspersky you're not sacrificing anything in terms of security, and you may be eradicating the extremely slight possibility that Putin and his cronies can access the software.
I had that conversation with myself a few months back, when the Department of Homeland Security in the US banned Kaspersky from government departments.
I was coming to the end of my Kaspersky subscription, and knew that Norton had performed just as well in recent tests. So I decided to switch to it. It felt like a logical decision. If both options offer excellent protection, it seems perverse to choose one that's based in a country that wants to undermine UK democracy.
David Mogg
---
Norton Security Premium for 3 Devices – The best solution for families.
BEST WINDOWS SECURITY SUITE FOR BEGINNERS
"What puts Norton over the top is its elegant, simple interface, its rich feature set that includes online backup, and what is the industry's best parental control solution"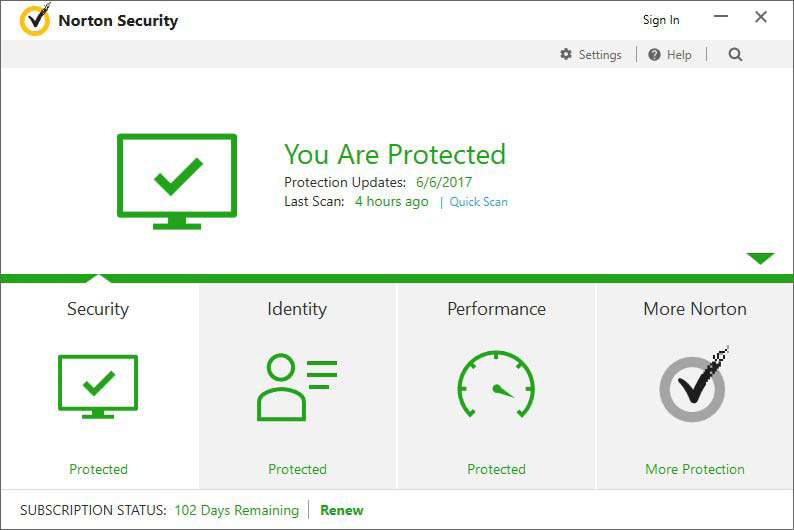 Norton is one of the slickest, least intrusive and most accessible suites on the market now.
It does a lot while asking very little.
That's true of a number of suites now, but what puts Norton over the top is its elegant, simple interface, its rich feature set that includes online backup, and what is the industry's best parental control solution.
The subscription for Security Premium includes a full sub to Norton Family Premium, a cloud-based parental control system with outstanding tools for managing and monitoring kids' online activities.
It generates reports, shows snippets of videos they're watching, lets you limit their access times or sites they can visit, and much more. All the rules are managed through a portal site, so there's no need to set up anything on their PCs.
A lot of beginners don't do proper backups or subscribe to backup services, but this makes it easy to have automated backup to a secure cloud server, which is a key tool for mitigating ransomware attacks. Its biggest problem is that the 25GB limit is far too stingy.
There are a lot of other things going on the background as well. It managed a perfect score in AV-Test's benchmarks and had very little impact on performance. There's a ton of hidden features: banking protection, website filtering, identity protection, password management, system tuning and cleaning, and more. It does all this automatically, too. It also has a neat cloud-based management system that lets you remotely monitor and manage multiple PCs attached to the licence.
Like many suites now, the Norton Security licence also applies to mobile devices and Macs as well. Its mobile parental controls are particularly good on Android, where all the rules that you configure can still be applied. Passwords stored on desktops will be taken to your mobile as well. Unfortunately, these aren't available on iOS.
We love the elegance of the solution overall. Setting it up requires very little expenditure of effort, and even the online backup system intelligently figures out what to back up for you and requires virtually no setup. There are useful cloud management tools for multiple devices, and great mobile support as well.
Verdict
Easy to use, accessible for everyone and possessed of the best parental controls around.
---
Trend Micro Maximum Security Review
Great value for money.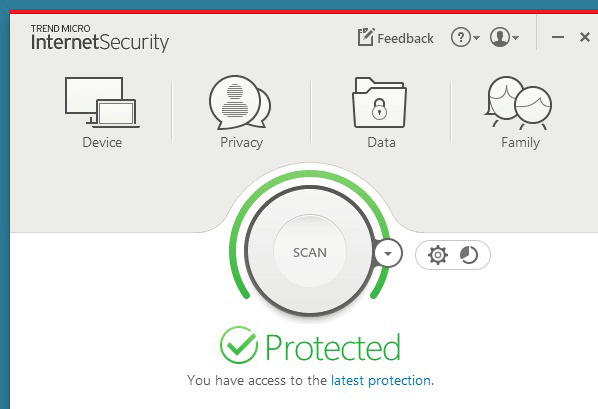 If it weren't for Norton's parental controls, Trend Micro might have taken the prize. We've had better experiences with it when it comes to actual malware cleanup (Norton also often gives a 'Get Help' response rather than cleaning the infection), and like Norton, it does a lot in the background without making a big deal about it. There's password management, link protection, cloud drive scanning, one-click system optimization, folder locking, social media privacy checkups, a secure browser and a whole lot more.
It also covers more devices for your money, and that includes mobiles.