Min requirements: Windows 7/8.1/10
File size: 37.6MB
Advanced SystemCare 12 Free cleans your PC, boosts its performance, protects your privacy and fixes all kinds of annoying problems. As with previous versions of this powerful free software, you simply click the big Scan button on the home screen to set it running through a sequence of tasks. The default selection includes Startup Optimisation, Privacy Sweep, Junk File Clean, Shortcut Fix, Registry Clean and Spyware Removal.
The program removes all manner of junk from your PC, including the contents of the Windows 10 icon cache and Microsoft Office cache, browser logs and temporary files, redundant files and incomplete downloads. The updated junk cleaner can also clear the browsing history from all Chromium- based browsers. lObit says this latest release removes at least 9% more junk files than the previous edition. The Startup Optimisation database has been rebuilt, allowing PCs to boot up to 15% faster, and the Internet Boost feature has been improved, too.
Advanced SystemCare's new Privacy Shield feature is designed to safeguard your personal information by alerting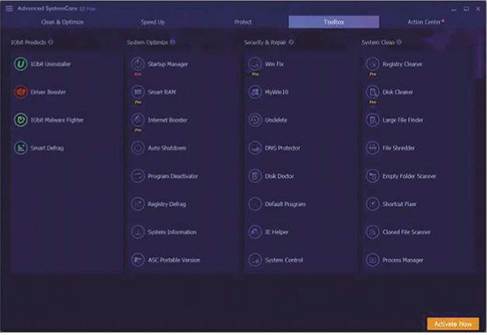 you when programs try to access it.
You can protect your browsing data, contacts, local email data and OneDrive files, and add programs you trust to a whitelist. The Surfing Protection tool also blocks more online threats than previous versions, including harmful browser pop-ups and cryptojacking, where hackers secretly use your PC to mine cryptocurrency.
The interface has been tweaked slightly, with a few new icons, but hasn't changed much in this latest version.
MINI WORKSHOP | Clean up your PC using Advanced SystemCare 12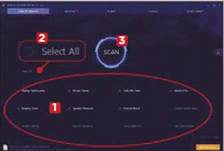 1 To get started with Advanced
SystemCare, run a Clean & Optimise scan. You can choose which modules to use, 1 or tick Select All 2 for a more thorough health check. Click the Scan button 3 and the software runs through the selected tasks in order.
You can skip any stage, or end the scanning process at any time.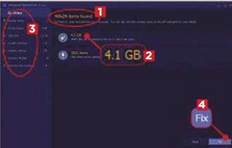 When Advanced SystemCare has finished scanning your PC, it tells you how many problems it has found 1 and shows you how much space you could reclaim. 0 The sidebar provides more detail, breaking down the program's findings by section. 3 Deselect any items you don't want to clean, then click Fix. 4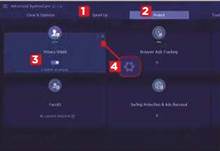 The Speed Up section 1 can boost performance, while Protect 2 offers tools to block trackers and prevent your personal data from being compromised. You can also enable the new Privacy Shield feature here. 3 Click the cog icon 4 to access settings and choose the types of data you want to protect.
See also: Keep Your PC Healthy