When Intel's Broadwell-E CPUs were released a year ago, they didn't offer anything particularly new, aside from the 10-core Core i7-6950X, along with its ridiculously expensive price that broke the £1,500 barrier.
Charging that much money for a 10-core desktop CPU isn't wise now though. This year, March saw the introduction of AMD's Ryzen CPUs, which were not only just as quick clock-for-clock as their Intel counterparts in many tests, but also offered more cores for the same or less money. Now it's Intel's turn to hit back, with its brand-new Skylake-X range of chips, 10-core Core i9-7900X.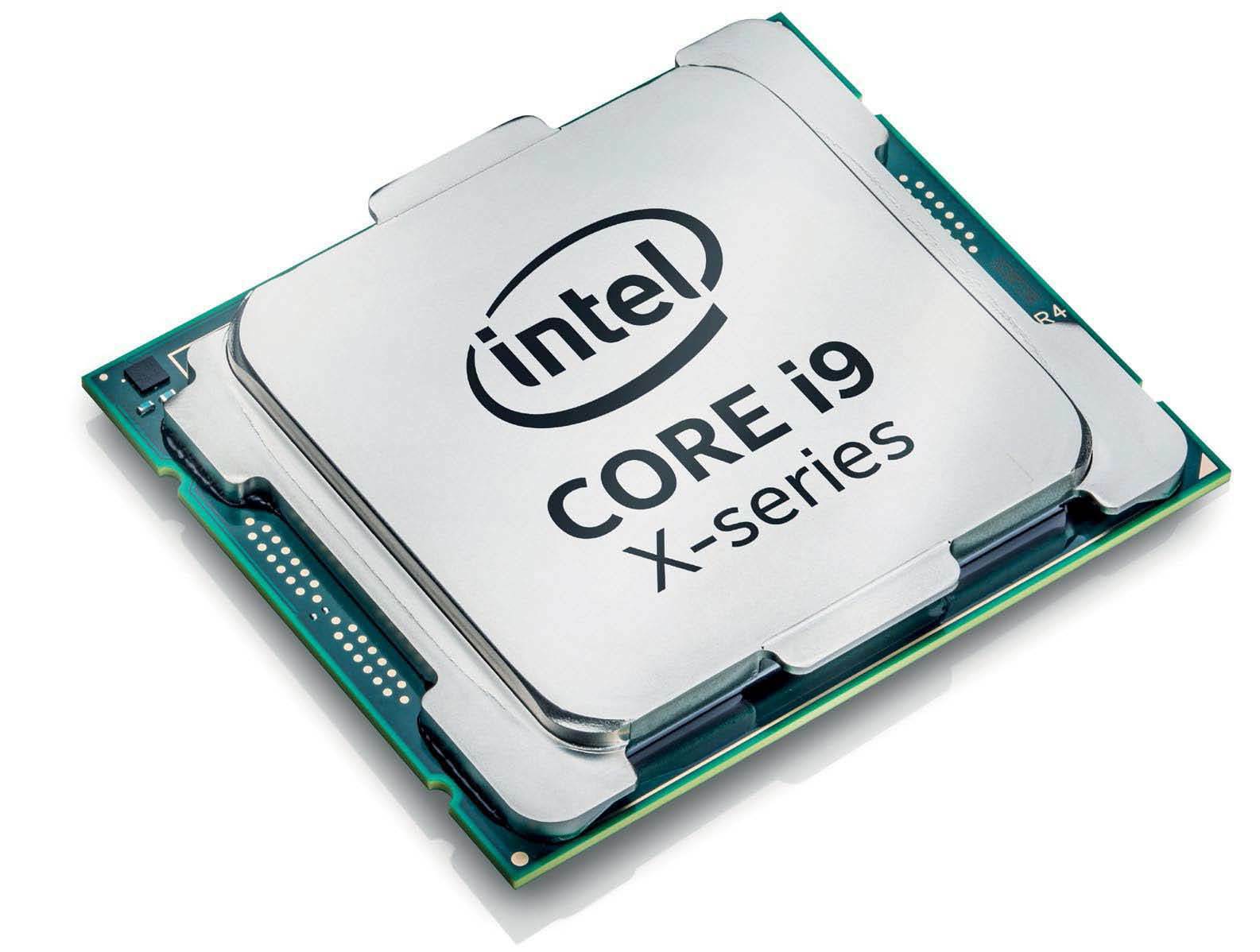 There's a more efficient 14nm manufacturing process in play
That 50 per cent drop in price could be due to several reasons. There's competition from AMD, of course, with its new high-end desktop (HEDT) platform and Threadripper CPUs due to launch later this summer. However, there's also a more efficient 14nm manufacturing process in play now, and the Core i9-7900X and Core i7-6950X are also quite different under the hood, much more so than the mainstream versions of Broadwell and Skylake.
There's another reason, though, which is the fact that this 10-core CPU, unlike its predecessor, is a long way from being the flagship of Intel's new HEDT platform. Intel has branched out above and below the usual three or four CPUs we normally see at the high end.
The real reason you'd splash out on Intel's HEDT platform is clearly to get more cores, and maybe extra PCI-E lanes too – the latter are even more useful these days with PCI-E based storage being more popular.
For anyone who wants the full number of PCI-E lanes, which now sits at 44 – a rise of four over the X99 platform's maximum – you now need to stump up a grand to buy the Core i9-7900X. Not even the 8-core Core i7-7820X has the full number of PCI-E lanes.
Clearly, then, Core i9 is the new naming scheme for CPUs with the maximum PCI-E lanes, but amazingly, the 7900X is the cheapest of the five CPUs in the range. Intel will also be releasing 12, 14, 16 and 18-core CPUs for the new X299 platform – the 12-core CPU will arrive in August and the rest in October, with the new flagship being the 36-thread Core i9-7980XE, with no UK pricing announced yet. The Core i9-7900X sports less L3 cache than the Core i7-6950X as well, but more L2 cache, which could make it more efficient in a range of tasks. Both CPUs have the same 140W TDP, but the new chip sports significantly higher clock speeds across the board. It has a 300MHz higher base frequency and all its cores can boost to a hefty 4GHz, which is 500MHz higher than the older CPU's turbo frequency.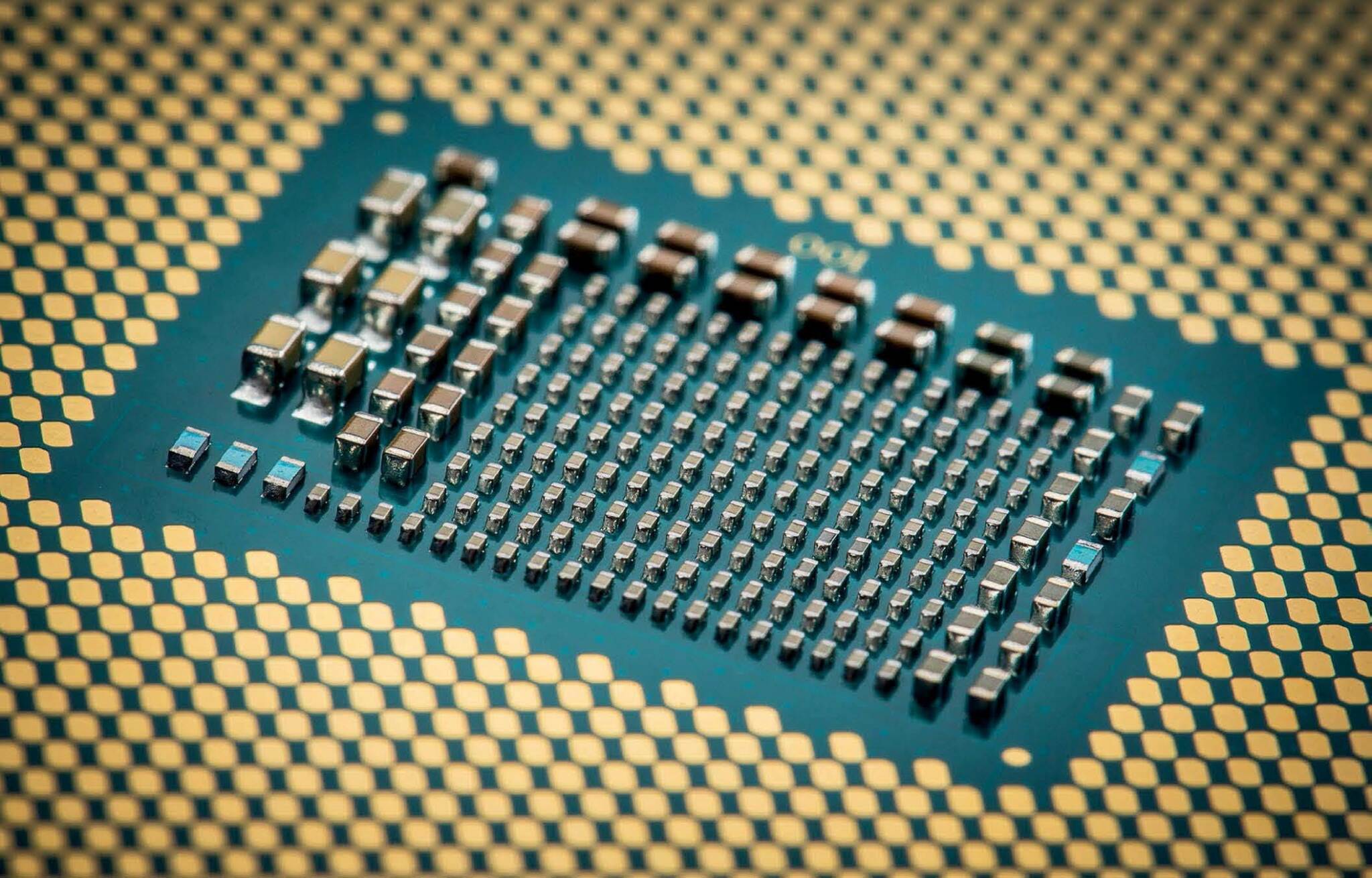 There's also a 500MHz advantage for the chip's 2-core Turbo Boost Max Technology, meaning that two of this CPU's cores can boost to 4.5GHz, compared to 4GHz for the Core i7-6950X.
Performance
As you'd expect, there wasn't much of a difference between the Core i7-6950X and new Core i9-7900X in our Gimp image editing test, which mainly relies on singlethreaded performance.
However, when all ten cores (and 20 threads with HyperThreading) kicked in, the Core i9-7900X produced some fantastic scores. It was more than 100,000 points faster than the Core i7-6950X in our heavily multi-threaded Handbrake video encoding benchmark, with the higher allcore turbo frequency clearing having a big impact, as well as the restructured cache.
The older CPU was a little faster in our multi-tasking benchmark, but that did little to dent the Core i9-7900X's huge lead, with an overall system score of 230,352 compared to 205,205. Meanwhile, the 8-core Ryzen 7 1800X managed a respectable 174,195, which wasn't far behind, despite costing half the price – a 10-core Ryzen CPU will likely be competitive here. In Ashes of the Singularity: Escalation, the older CPU had a lead, with a minimum frame rate of 45fps compared to 44fps, but in every other test, the Skylake-X CPU was utterly dominant. It was 12 per cent quicker in Terragen 4 and recorded a much higher score in Cinebench too.
SPECIFICATIONS
Frequency 3.3GHz
Turbo frequency 4.5GHz
Core Skylake-X
Manufacturing process 14nm
Number of cores 10 x physical (20 threads)
Hyper-Threading Yes
Cache 13.75MB L3 cache, 10MB L2 cache
Memory controller Quadchannel DDR4, up to 2666MHz
Packaging Intel LGA2066
Thermal design power
(TDP) 140W
Features Turbo Boost Technology 2, Turbo Boost Technology 3, FMA3, F16C, SHA, BMI / BMI1 + BMI2, AVX-512, AVX2, AVX, AES, SSE4a, SSE4, SSSE3, SSE3, SSE2, SSE, MMX
When all ten cores kicked in, it produced some fantastic scores
We then wanted to see how far we could overclock this 10-core monster, and we managed to hit 4.6GHz with a vcore of 1.24V, which is 200MHz higher than we managed with the Core i7-6950X, and with significantly less voltage too. However, the fact that Intel has used thermal paste and not solder between the CPU and heatspreader was very evident, as the new CPU got hotter much more quickly than the Broadwell-E CPU, even at lower voltages. Still, temperatures were easily tameable at 4.6GHz across all ten cores with an all-in-one liquid cooler, making for an awesomely powerful CPU.
This overclock saw the system score rise over 12 per cent to 258,546, which was over 5 percent faster than the overclocked Core i7-6950X. The Cinebench score rose by nearly 300 points too, giving it a near 200-point lead over the older CPU at 2,476 compared to 2,215.
However, Ashes of the Singularity remained stubbornly low – once you get to this level of CPU power, it looks like you won't get any faster performance. Under heavy loads, the new CPU was a good deal more power-hungry, though, drawing 270W from the wall compared to 196W for the Core i7-6950X, although the two chips' power consumption was similar once overclocked, despite the new CPU enjoying a 200MHz clock speed advantage.
Conclusion
There's no doubt that, despite some toasty temperatures and a higher power draw, the Core i9-7900X is a much faster CPU than the Core i7-6950X in nearly every area – significantly so in some cases. The all-core boost to 4GHz at stock speed is massively powerful, although in value terms, AMD's Ryzen chips offer superior bang per buck, costing half as much money for just a 2-core deficit. That said, thanks to the redesigned cache and higher frequencies, Intel's Skylake-X architecture looks like it could be faster than Ryzen, aside from just core counts.
Still, the new CPU isn't twice as fast as the Ryzen chip, despite costing twice as much money, and if AMD gets its pricing right, we can expect a tantalising battle at the high end between Threadripper and Core i9. Intel's Skylake-X CPUs also appear to be able to get to higher overclocked frequencies than their predecessors, and a solid 4.6GHz frequency will mean you're only a little behind what a Core i7-7700K would manage. In short, the Core i9-7900X is a monster CPU that's overclockable, and the potential for a 4.6GHz 10-core CPU is likely to make any enthusiast drool.
That said, if you have the money, and you want as much multi-threaded CPU power as possible, we recommend holding out a few months to see what the other Core i9 CPUs can offer, as well as AMD's Threadripper chips.
[ANTONY LEATHER]
Verdict
Ten cores at 4.6GHz is an amazing achievement, giving you the best of all CPU worlds, and for a much lower price than the Core i7-6950X.
Intel Core i9-7900X Review Benchmark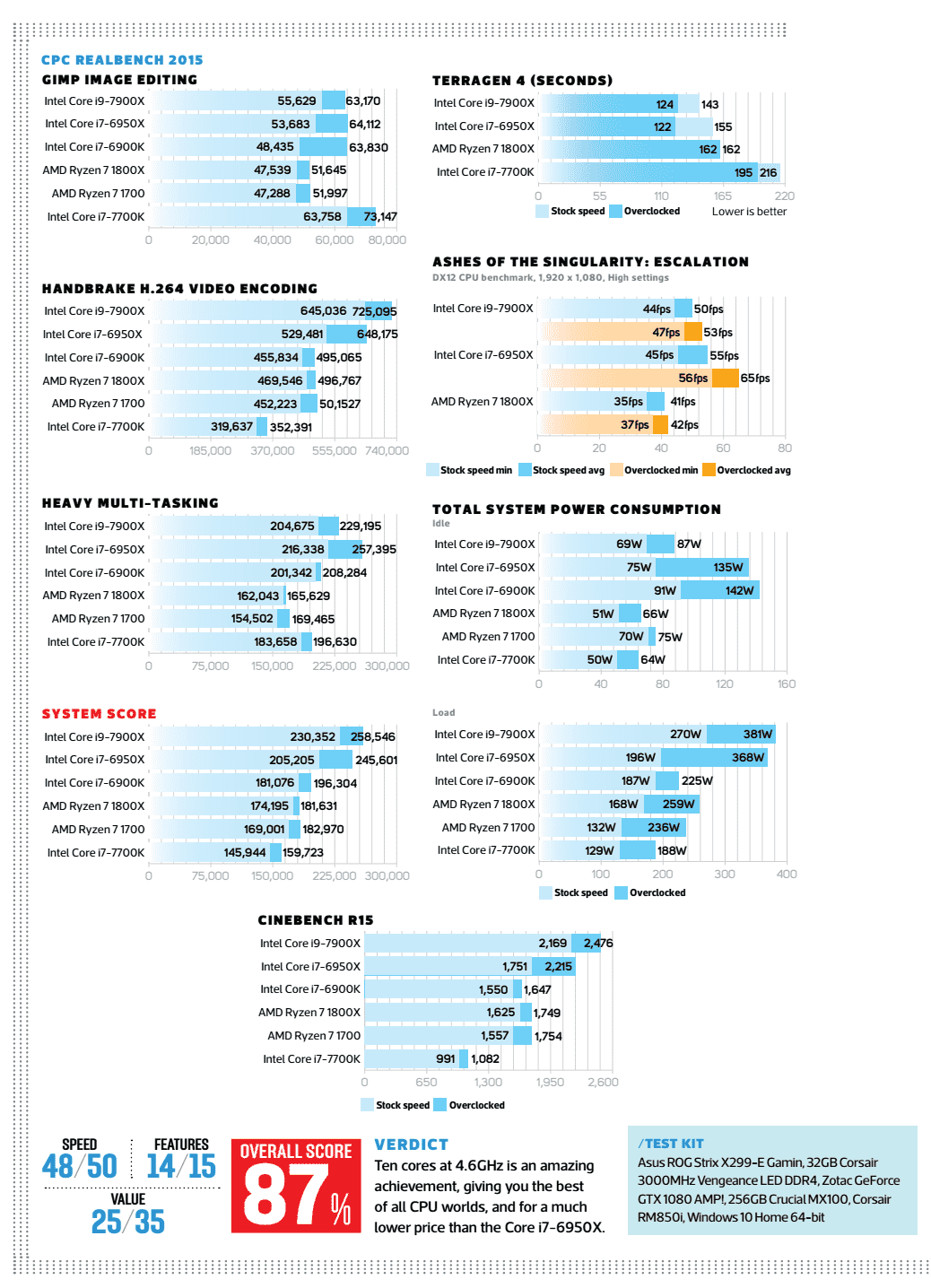 Editor choice
Intel Core i9-7900X Review
Ten cores at 4.6GHz is an amazing achievement, giving you the best of all CPU worlds, and for a much lower price than the Core i7-6950X.
Add your review
|
Read reviews and comments