I've been trying find a program that will let me play Blu-ray discs on an external player. I have the VLC media player for 64 bit Windows 10, but I can't make it work. I've also tried the 32bit version. Can you help me please?
John Taylor
We've got a soft spot for Blu-ray, which is capable of delivering films at much higher visual quality than a lot of the compressed versions you'll find on most streaming services. But there's no escaping the fact that the world's appetite for physical, disc-based formats is in decline. Blu- ray drives for PCs are a rarity, and even if you've got one. that's only half the story – you'll also need a program that's capable of turning the digital data on them into high-definition pictures and sound.
It is theoretically possible to play Blu-rays using VLC (www.videolan.org), but this involves hacking the program by adding dubious non-VLC decryption files to your VLC program folders, so we don't recommend this.
See also: VLC Media Player 3 Review
If you're looking for a free option, we'd suggest Leawo Blu-ray Player. While it's basic. Leawo plays DVDs and many popular video-file formats, such as MP4 and AVI, and claims to play "the newest Blu-ray" discs. We tested it with three recent Blu-ray releases and it played them all. albeit with the odd skipped frame here or there. We should warn you. however, the program will aggressively bombard you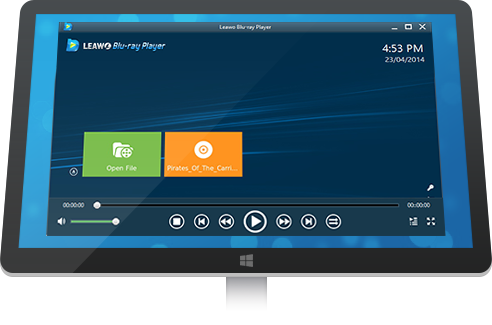 with adverts for Leawo's other paid-for programs, which can be a pain.
If you're after something with more features and reliability, you could consider a paid-for media player that supports Blu-ray. Even these are becoming harder to find, with companies such as Arcsoft killing off their home theatre software. Currently, your best bet is probably Cyberlink PowerDVD 18 (https://www.cyberlink.com/products/powerdvd-ultra/features_en_GB.html), which costs for the Blu-ray-compatible Pro version. If you want to play UHD 4K Blu-rays on your PC, you'll need the Ultra version. But you'll also need a drive that supports UHD discs, and these are even rarer (and more expensive) than standard Blu-ray drives.