VLC Media Player 3 Review
There are plenty of free media players around but few can compete with the excellent VLC. This powerful program can handle all the major audio and video formats without the need to install additional codecs, and also streams content over the internet.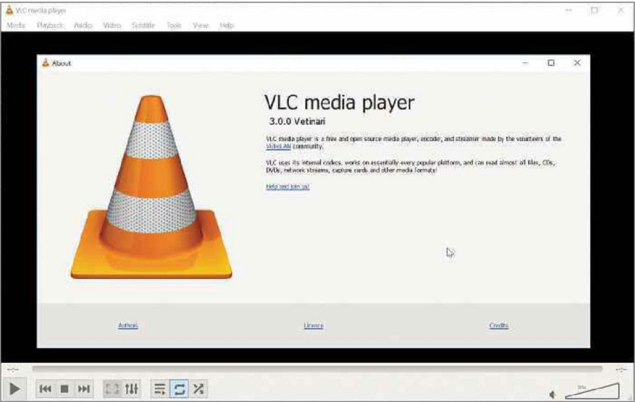 Min requirements: Windows 7/8+/10, MacOS and Linux
File size: 37.1MB
VideoLAN has been working on a new version of VLC for the last three years, but the wait is finally over. The first version of the media player on the 'Vetinari' branch (named after a character from Terry Pratchett's Discworld series) comes packed with new features and improvements.
The release has been synchronised, too, so no matter which operating system you run VLC on – PC, Mac, Linux, Android, Apple TV or ChromeOS – this is the version you'll get.
The new VLC release doesn't look massively different, but it has plenty of highlights. Hardware decoding is activated by default, which means it's capable of delivering 4K and even 8K playback that's smooth and stutter-free (depending on the quality of your hardware, of course). It also supports HDR10, 360 video and 3D audio, and allows audio pass-through for HD audio codecs.
You can now stream video from VLC directly to Google's Chromecast, even if the format isn't supported natively. Additionally, the media player can handle BD-J (Blu-ray Java) menus, and you can browse networked drives and NAS devices.
VLC was already the best media player around, but version 3.0 improves it significantly. While testing the new version, we found it more stable than previous releases.
MINI WORKSHOP | Get started with VLC Media Player 3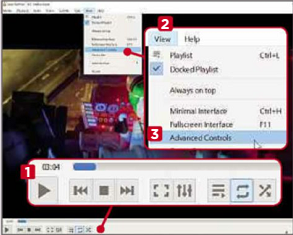 1 VLC is capable of handling pretty much any media file. Just drag an audio or video file to the window and it will start playing. Use the controls at the bottom to manage playback. 1 There are some advanced controls available, which you can add by clicking View 2 and selecting Advanced Controls. 3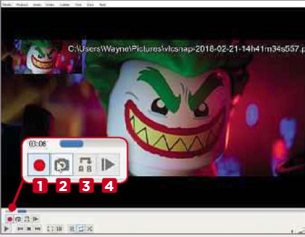 2 These additional controls let you record playback 2 (which is handy for saving a copy of streaming video), and take a snapshot. 2 Recordings are saved to your Videos folder, while screenshots are saved to Pictures. You can loop from point A to B continuously 3 and move through the video frame-by-frame. 4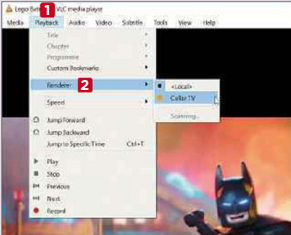 One of the most significant new features in VLC 3 is the ability to stream video directly to a Chromecast. You need to have your PC and Google's dongle on the same network for this to work. To locate your Chromecast in VLC, click Playback, 1 select Renderer, 2 click your Chromecast and start a video playing.