This new flagship breaks some new ground for Etymotic and Ed Selley reckons it does so in some considerable style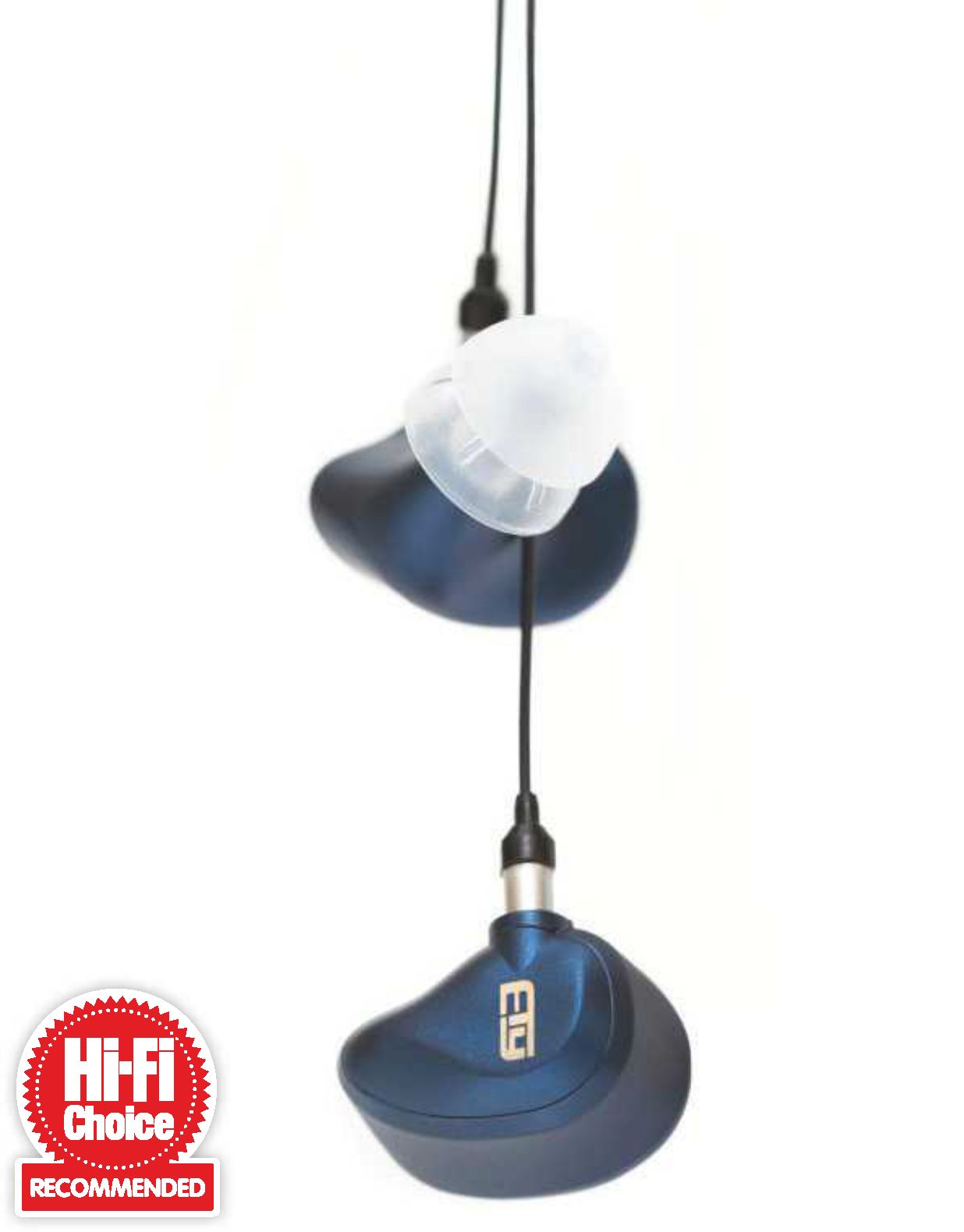 Long before high-end earphones were remotely mainstream, Etymotic was one of the pioneering companies making the argument that in-ears were something other than a convenience feature. During its time building such designs, it has stuck steadfastly to a single-driver configuration that relies on a good seal in the ear canal to deliver the required frequency response.
All of which makes the flagship Evo of considerable interest as it's the company's first multiple-driver design. The three balanced armatures in each housing are split via a two-way crossover and the drivers are placed inside specially shaped chambers to augment their response. Augmented or not, the Evo has a modest quoted frequency response of 20Hz-16kHz.
Something that is more in keeping with Etymotic design tradition is the Evo's sensitivity. The quoted figure of 1kHz – 99dB SPL at 0.1V broadly means it can be driven by just about anything. It is also well equipped for securing a decent seal in the ear canal. As well as the usual spread of domes and trees, are the company's hugely effective foam cylinders.
The housings are made from injection-moulded aluminium and resin. They are large, but sit in the pinna rather well. The finish is very much in keeping with the price, but I have some reservations about the cable. Etymotic says it has reduced microphony and is very light, but it is also worryingly thin. As well as being prone to tangling, it feels very delicate on the move.
Absolutely critical to the relationship between the Evo and its many illustrious forebears is that the switch to multiple drivers does not alter the basic characteristics of performance. The promised sensitivity is delivered, which means that Chord's Mojo and Poly (HFC 405/436) barely exceed tickover in normal use. The coherence across the frequency response is also maintained very effectively. The boisterous Madman by Sean Rowe has the same linearity that the single driver models possess and even the congested and frenetic Shine My Diamond Ring is delivered with the slightest hint of a crossover.
details
PRODUCT Etymotic Evo
ORIGIN USA
TYPE In-ear earphone
WEIGHT 31g (including cable)
FEATURES
Triple balanced armature design
Injection-moulded aluminium and resin enclosures
Detachable cable
DISTRIBUTOR KS Distribution
WEBSITE etymotic.com
The extra drivers do – literally – make their presence felt, though. The huge low bass notes in Goya Soda by Christine and the Queens drops effortlessly into a subsonic weight that you can feel as much as hear in loaded pressure in the ear canal. As well as this increased low-end weight, the Evo has an easier time creating a level of space and three dimensionality so that Bat for Lashes' live cover of The Boys Of Summer gives a genuine sense of the space it is in.
Against this, the limitations are commendably limited; and intriguingly in keeping with its single-driver models. The bombastic Glitter And Gold by Barns Courtney has no shortage of impact and drive to it, but the Evo never feels like it is having fun with this slightly grungy recording in the way that Sennheiser's IE 300 does so effortlessly. Sure, it feels accurate, tonally believable and never wants for scale, but there are times you want it to kick on and have a little fun. In rather better news, it is commendably forgiving of less than stellar recordings and sources. A trip out, using a bog-standard USB C headphone dongle and Oppo Android phone still yields decent results.
There's no shortage of competition facing the Evo and for some Etymotic purists, the move to a multi-driver configuration will be a step too far for them to be truly comfortable with. For those of us less wedded to tradition, however, there is much to like about the way that this in-ear goes about making music. Etymotic has ushered in some new design ideas without losing sight of what it is good at and the Evo is a fine performer
Editor choice
Etymotic Evo Review
A talented addition to Etymotic's range that does the things expected of it plus some new tricks
PROS
Open and spacious presentation with plenty of clout
Good fit
Easy to drive
CONS
Can sound restrained
Slender cable
Add your review
Best Etymotic Evo prices ?
$

393.86

$499.95
7 new from $393.86
in stock


The Etymotic EVO is truly where precision meets audio, integrating three balanced armature drivers into a special acoustic module gives the EVO the truest sound signature and sound stage you've heard. It's the perfect match for the audiophile lifestyle. By using a two-way crossover design, the...


£

475.00
2 new from £475.00
in stock

MORE DEALS