Read the room, Nvidia. We've just endured nine months of catastrophic stock shortages, your GPUs are going for absurd prices on eBay and you messed up your last attempt to limit mining performance with an accidental driver release. Was this the best time to release a new card for over £ ? Really? We'll give you a hint-no. Read our NVIDIA GEFORCE RTX 3080 Ti FE Review.
Not surprisingly, the GeForce RTX 3080 Ti sold out soon after its launch, and the cards are now going for around £ on eBay. That might be a smaller markup than we saw the last time around, but Nvidia's Lite Hash Rate feature, which limits Ethereum mining performance, clearly isn't enough to quell the current swollen demand.
That's not particularly surprising, given the pent-up demand from gamers unable to buy any GPUs for months, as well as supply problems from the pandemic and silicon manufacturing woes, but it shows the scale of the problem.
In terms of specs, the RTX 3080 Ti has 'only' 12GB of memory, compared to 24GB on the RTX 3090, and it also lacks the flagship's SLI support, but it does have plenty of processing power. The RTX 3080 Ti enables 80 streaming multiprocessors (SMs) on its GA102 GPU, giving you 80 corresponding RT processors, 320 Tensor cores and 10,240 CUDA cores.

SPEC
Graphics processor Nvidia GeForce RTX 3080 Ti, 1365MHz base clock, 1665M Hz boost clock
Pipeline 10,240 CUDA cores, 112 ROPS
RT cores 80 (2nd-gen)
Tensor cores 320(3rd-gen)
Memory 12GB GDDR6X, 1188MHz (19GHz effective)
Memory interface 384-bit
Card interface 16xPCI-E4
Memory bandwidth 912GB/sec
Number of slots 2
Power connectors 1 x 12-pin (2 x 8-pin PCI-E adaptor supplied)
Card length 285mm
Like the RTX 3090, it also has a wide 384-bit memory interface, giving it a total bandwidth of 912GB/sec with its 1188MHz (19GHz effective) of GDDR6 memory. Comparatively, the RTX 3090 has 10,496 CUDA cores, while the RTX 3080 has 8,704 – the RTX 3080 Ti is much closer to the 3090's spec. The RTX 3090's 1695MHz boost clock is also slightly higher than the RTX 3080 Ti's 1665MHz.
Performance
As expected, the RTX 3080 Ti gives you a solid step up in performance over the RTX 3080, with a smaller difference (generally under half the size) between the 3080 Ti and the 3090. In Metro Exodus at Ultra settings, the 3080 Ti adds an extra 14fps to the 3080's 99th percentile and average frame rate results at 2,560 x 1,440, and it adds 10fps to the average at 4K. The 3080 Ti also beats AMD's Radeon RX 6900 XT at those two resolutions (although the latter is a bit quicker at 1,920×1,080).
Similarly, in Cyberpunk 2077 at Ultra settings, the RTX 3080 Ti beat the Radeon RX 6900 XT, and offered a solid jump in performance from the RTX 3080. Sadly, this isn't enough to make the game properly smoothly playable at 4K, with an average of 42fps and 99th percentile result of 37fps, but even the RTX 3090 only adds 3fps to these results.
Where Nvidia still struggles to compete with AMD's Radeon RX 6900 XT is in Assassin's Creed Valhalla. Here, the RTX 3080 Ti was soundly beaten by both the Radeon RX 6900 XT and 6800 XT at2,560x 1,440, and it was behind the 6900 XT at 4K.
This game also benefits heavily from enabling Resizable BAR if you have a motherboard that supports it. This enabled the RTX 3080 Ti to average 60fps at 4K, although this was still 7fps off the pace of the Radeon RX 6900 XT with Resizable BAR enabled. What's also interesting here is that the RTX 3080 Ti with Resizable BAR enabled is quicker than the RTX 3090 in this game, showing that this feature can make a bigger difference to performance than the number of CUDA cores and clock speed.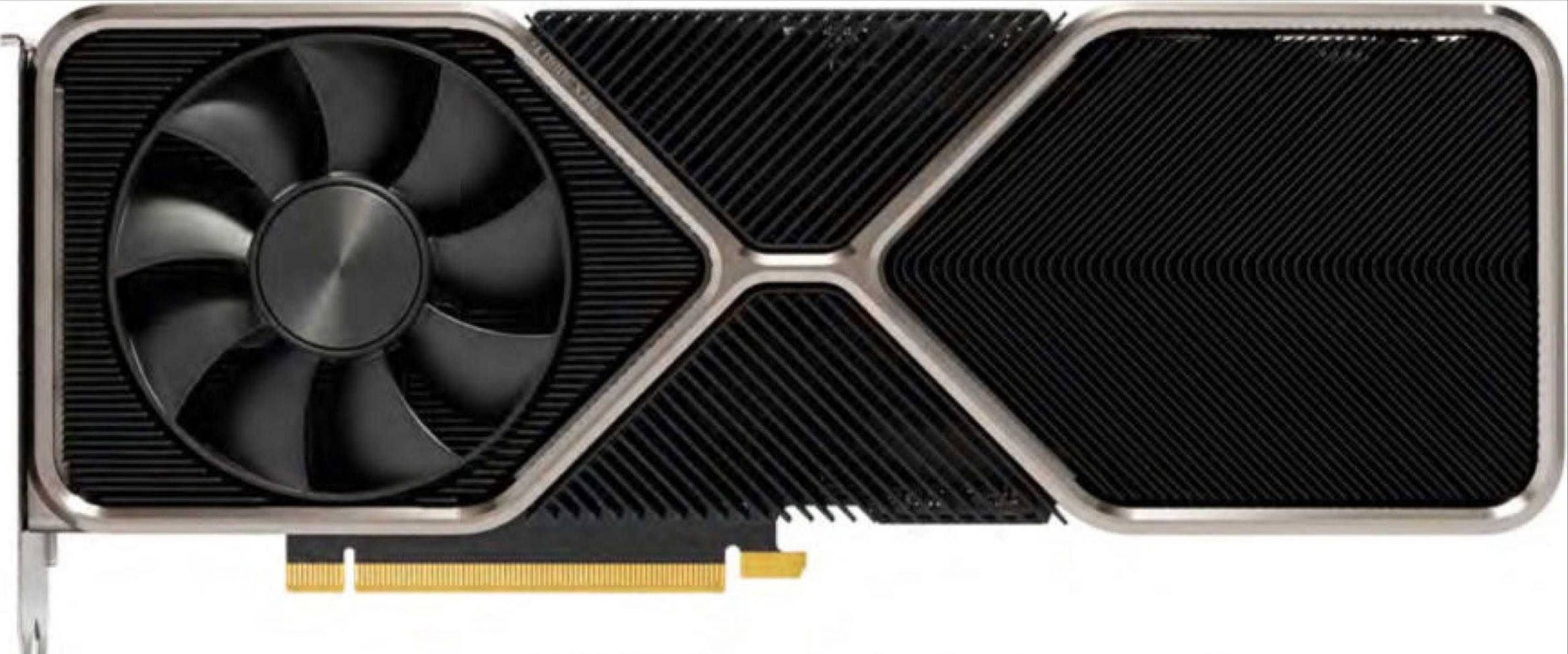 Meanwhile, Doom Eternal shows how raw shader power can translate into super fast frame rates in a well-optimised game that scales accordingly. The RTX 3080 Ti's average of 227fps at 4K is a great result, and its massive 391fps average at 2,560 x 1,440, coupled with a 253fps 99th percentile frame rate, shows you can pair this card with a 240Hz monitor and reap the benefits. Again, though, the Radeon RX 6900 XT was a little faster at this resolution, and not far behind the 3080 Ti at 4K.
Ray tracing
Where Nvidia has a big upper hand over AMD is ray tracing, and the RTX 3080 Ti excelled here. Its 55fps 99th percentile and 91fps average in Metro Exodus with High ray tracing at 2,560 x 1,440 are superb results, with the latter being 18fps ahead of the Radeon RX 6900 XT, and 10fps in front of the RTX 3080. Its 35fps 99th percentile result at 4K shows the start of a struggle, but if you enable DLSS, this jumps to 47fps with a 74fps average. If you enable DLSS, you can realistically play games with ray tracing at 4K on this card.
Meanwhile, in Cyberpunk 2077, the RTX 3080 Ti only managed a clunky average of 26fps with Medium raytracing and no DLSS, although again, even the RTX 3090 only adds 2fps to this result and is equally sluggish. However, its 51fps average and 44fps 99th percentile results at 2,560 x 1,440 are workable, and well in front of the feeble 25fps 99th percentile result from the Radeon RX 6900 XT.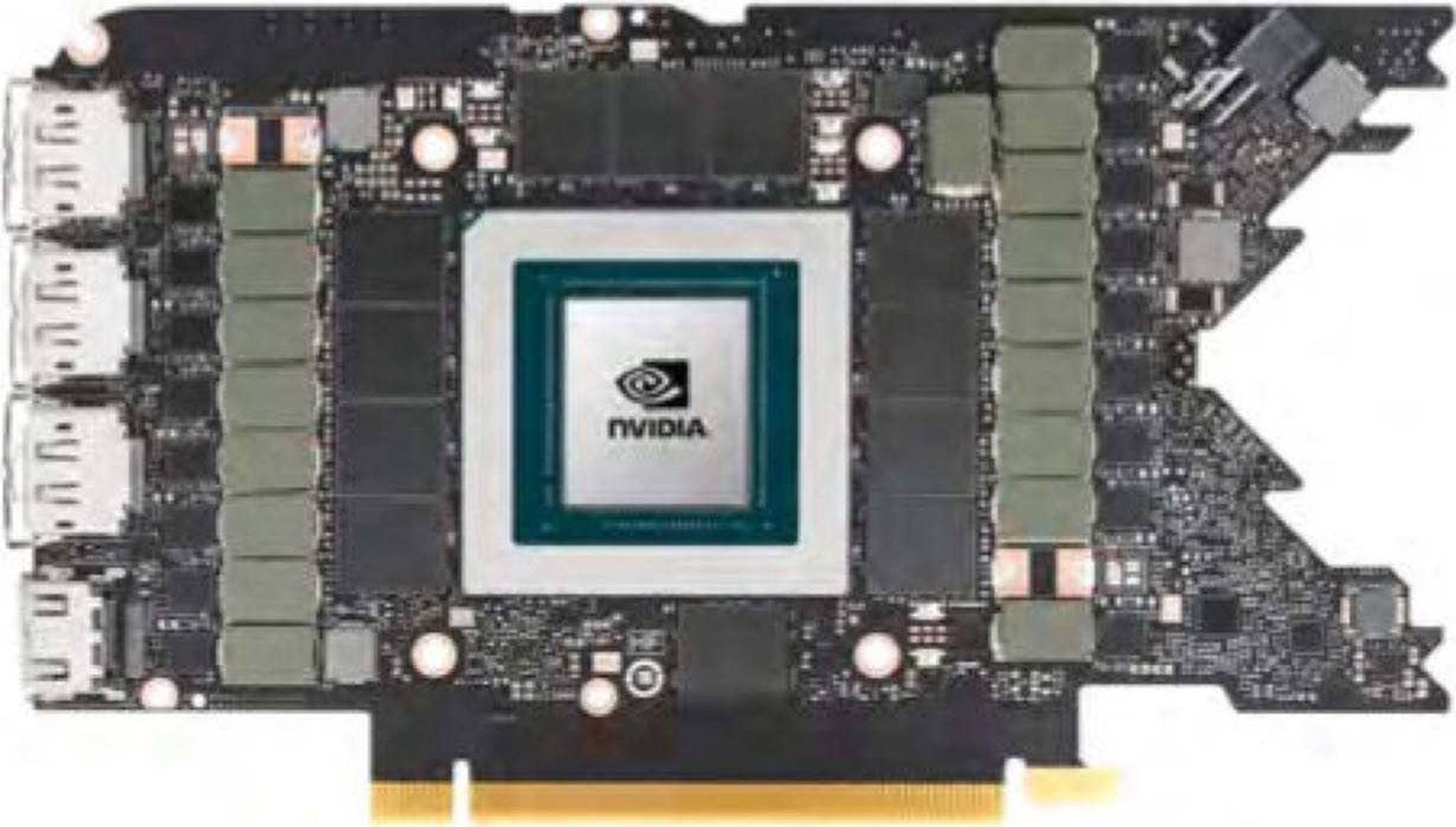 Add DLSS to the equation, though, and you can play this game at the same level of performance with Medium ray tracing at 4K, and an average of 88fps at 2,560 x 1,440. Cyberpunk 2077 with raytracing is highly demanding, and AMD's GPUs can barely run it at all, but you can comfortably use this card to run it at 2,560 x 1,440 with DLSS enabled.
Impressively, the RTX 3080 Ti's power draw was also well below that of the RTX 3090, with our system drawing 526W from the mains at peak load – that's well behind the 679W with the RTX 3090, and only a little higher than the 494W with the RTX 3080.
One word of warning, though, is that the RTX 3080 Ti Founders Edition comes with the same cooler as the RTX 3080 FE, rather than the colossal cooler included with the RTX 3090 FE, and it became extremely hot to touch during testing. You will want to install this card in a case with plenty of airflow to work with the card's flow-through cooling design. In our test rig, this cooler also made a lot more noise at full load than the cooler on the Radeon RX 6900 XT.
Conclusion
If we hadn't had nine months of stock chaos, we'd happily recommend the RTX 3080 Ti at £1,049 inc VAT – it would be a high-end card that few people could afford, but it would undercut the RTX 3090 while offering close to the same performance. If you want to play games at 4K, this card will do it, and with raytracing if you enable DLSS.
In the grim reality of the actual situation, though, the RTX 3080 Ti is pointless. There's no stock, and Nvidia could have used these GPUs to make the £649 RTX 3080 cards that people have been desperate to buy. While £1,700 on eBay is cheaper than the silly prices of RTX 3090 cards, it's still enormously overpriced.
VERDICT
NVIDIA GEFORCE RTX 3080 Ti FE Review
A solid step up in performance from the RTX 3080, but you can't buy it at the retail price so the point is moot
PROS
Decent step up from RTX 3080
Ray tracing at 4K with DLSS
Close to RTX 3090 performance for Less money
CONS
Practically fictional retail price
Can't beat Radeons in Valhalla
Cooler gets very hot
No stock
Add your review
Best NVIDIA GEFORCE RTX 3080 Ti FE prices ?
MORE DEALS