Qi Charger available on top of the base – literal power sharing
Near bezel-less design for the awesome high- performance display
Minimalist looks for that perfect work-desk companion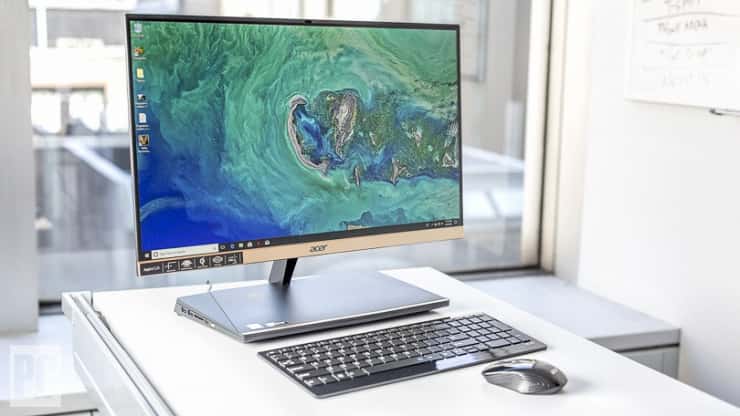 You may also like:
Solid Solution
Having a PC at the desk can be a messy affair. There are a lot of cables going everywhere and, even with cable management, they'll tangle over each other again. A notebook might help with situations like these, but sometimes there is a need for a large display. Hence, some folks prefer getting an All-in-One (AiO) PC. One problem: most AiOs are bulky and very heavy to move around. Not so with Acer as it turns that philosophy on its head with its all-new Acer Aspire S24 AiO.
Light Heavyweight
It's easy to assume that an AIO with a 24″ panel will be hefty and hard to move around. That's not really the case. Acer, somehow, made its next-gen AiO light enough for one person to manage. As much as I wanted to, I didn't manage to weigh it to find out its gross weight. Even so, take heart of these words as solid that this Acer entry is supremely lightweight. Complementing this literal lightness, the new Acer Aspire S24 sports a nice minimalist look.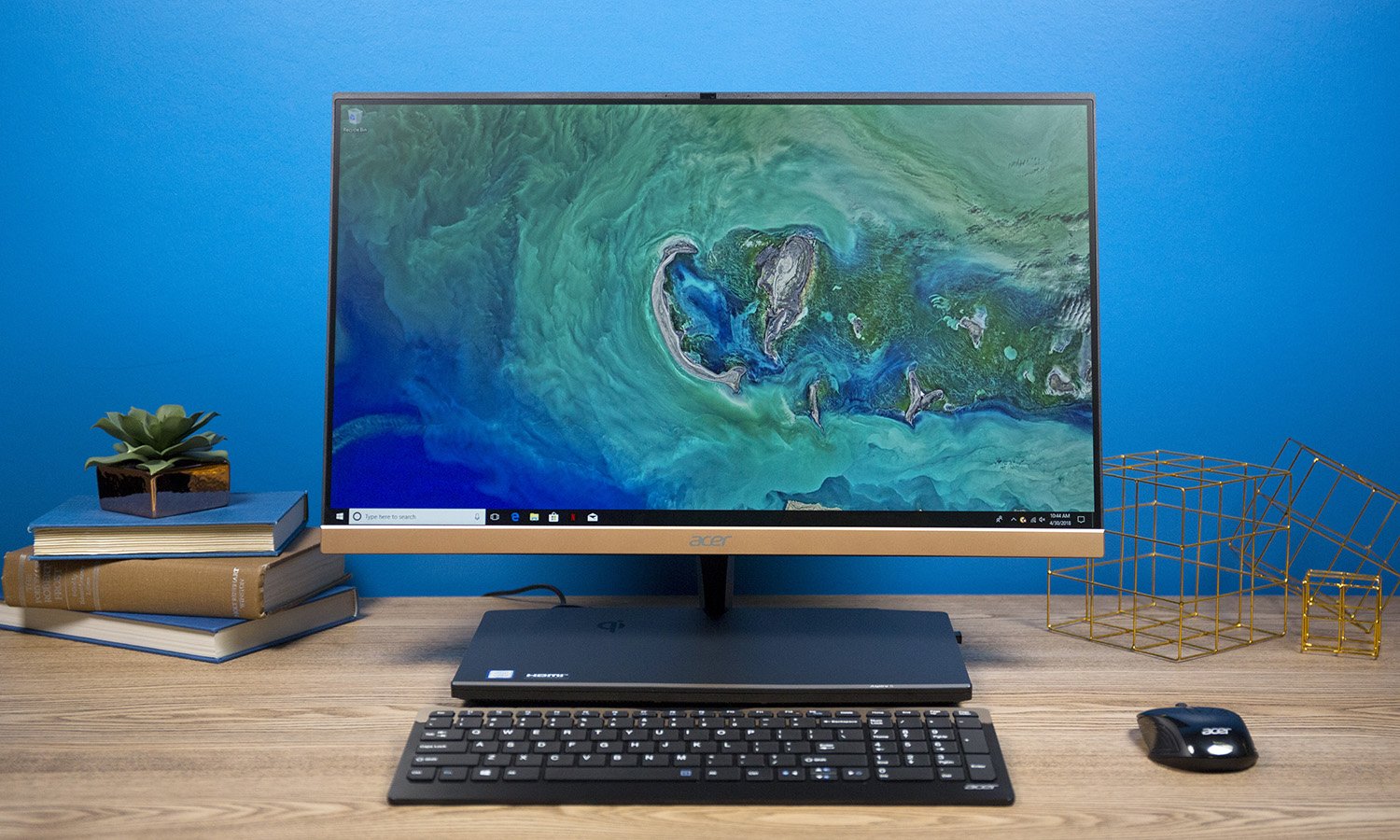 Eighth Wonder
Acer packs in some rock-solid specs inside the base-unit that sits below the screen. Inside, there is an Intel 8th Generation Core i5-8250U CPU, 8GB DDR4 RAM, and built-in Intel UHD 820 graphics. For storage, there is the speedy 128GB SSD and robust 1TB HDD. Ports wise, the system features one USB 2.0 port; three USB 3.1 Gen1 jacks; and a HDMI Output. As for sounds, this AiO PC uses a specially tuned 2.1 stereo system. This makes it more than just a spec-out multimedia powerhouse.
Acer Aspire S24 Review Specifications:
SCREEN SEE: 23.9″
CPU: 8th Gen Intel Core TM i5 8250U
GPU: Intel UHD Graphics 820
MEMORY: 8GB DDR4
OS: Windows 10 Home
STORAGE: 128GB SSD + 1TB HDD
I/O:
Verdict
Best Acer Aspire S24 prices ?
MORE DEALS