Western Digital My Passport X 2TB Review – Game console owners get a My Passport specifically for them
Since it launched them Western Digital has done a roaring trade with its My Passport product range. Starting first with USB 2.0, we've since seen a move to USB 3.0 and even Thunderbolt connections.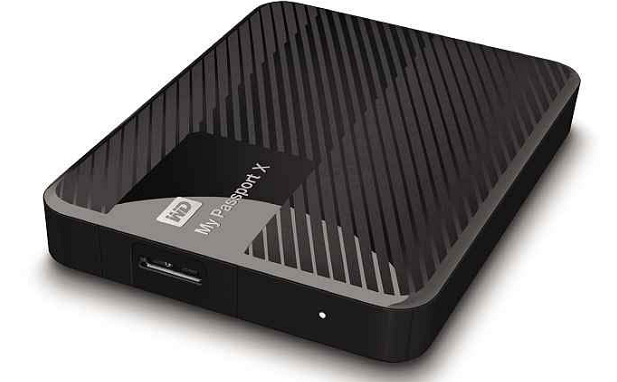 The current range includes the small, cheap and cheerful at one end and the modestly larger premium products at the other.
The new My Passport X is a slight diversion, being a drive that's been pitched directly to game console owners – specifically those who bought into the Xbox One and who have rapidly found out that the default 500GB of space doesn't go far once your game stable starts to grow.
According to Western Digital's maths, the 2TB My Passport X will hold about an additional 50 games, though frankly it might be more or less, because games aren't a set size.
Using an external drive with the Xbox One is relatively straightforward. You plug it into a USB port, the system formats it for Xbox use, and then you can install and play titles from it.
Microsoft has launched a 1TB version of the console, but that's of limited appeal to those who already own one. So this is probably the way to go, should you run low on storage.
What you can't do is use this on both a PC and the Xbox One, because once it's reformatted for one, it's no use to the other, sadly. Well, you could reformat it again, if your Xbox One dies, I guess.
While you've been reading this, I'd guess you've been wondering what specifically about this drive is tailored to the console, right? I had exactly the same thought, and as far as I can ascertain, there is nothing about this external drive, other than the fake carbon fibre look that is specific to using it with any console.
Indeed, if you check out what the compliance standards for external drives are on the Xbox One, they're rather general. So flexible, in fact, that almost any USB 3.0 external drive you could buy would be considered sufficiently compliant to work.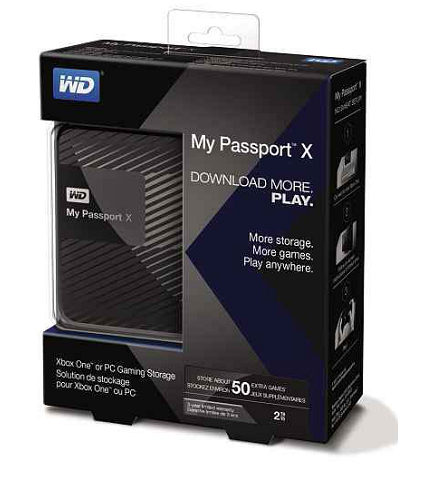 But surely the My Passport X is 'performance-tweaked to meet the desires of serious gamer' ?
Yes, I'm sure it is in some way, but as a PC drive, it isn't actually as quick as the current My Passport Ultra range. This reads and writes at about 105MB/S, and a My Passport Ultra does the same at 115MB/s.
So while the My Passport X succeeds in expanding the Xbox One capacity and on styling continuity, it fails rather badly at being good value for money.
If I owned an Xbox One, I'd just get a 2TB Ultra in black, and put the difference towards a new title to start loading it up. mm Mark Pickavance
Western Digital My Passport X 2TB Review: Verdict
More space for your Xbox One can be had cheaper
Western Digital My Passport X 2TB Review: DETAILS
Manufacturer: Western Digital
Website: wdc.com
Requirements: PC or Xbox console