Improving photos and other images needn't be complicated or expensive. Jonathan Parkyn compares the best free image-editing programs for your PC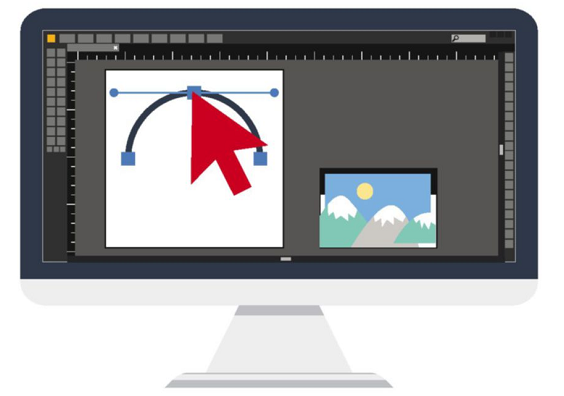 FEATURES 5/5 PERFORMANCE 5/5 EASE OF USE 4/5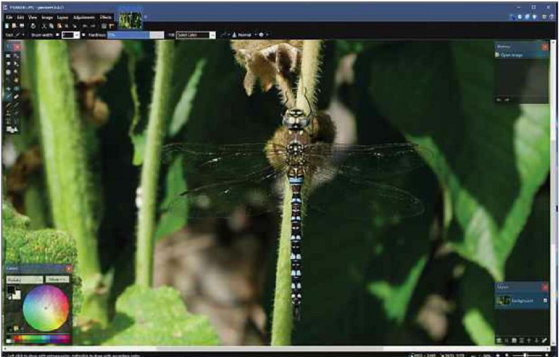 IMAGE EDITOR - Paint.net 4.0.21 www.getpaint.net What you need: Windows 7.8.1 or 10 (v1607 and higher) We love ...
What we liked:
We'll freely admit that Paint.net is a long-standing favourite of ours. It's one of those rare free programs that's just brilliant at what it does with no strings attached – no ads, no premium features, no foistware – just all the tools you need to make your photos look great. Paint.net has been around for a while, though, so we were interested to see how it measured up against the current crop of free image-editing programs, and we're delighted to report that it's still worthy of our gold seal of approval.
This is partly down to the solid set of features that it offers. Everything you could want from an image-editing program is here, including a clone stamp, support for layers and loads of high-quality filters, effects and tools, such as a red-eye remover.
This continued excellence is also due, in part, to the fact that Paint.net has such as great community behind it, with plenty of active discussion at forums.getpaint.net, as well tons of online tutorials, user-generated plugins and more.
But what Paint.net does best of all is provide a workable balance between power and simplicity. There are easier image-editing tools available, but few of them offer anywhere like the breadth of features you'll find in Paint.net. Crucially, it's also intuitive enough to not put off beginners.
It's reassuring to see that Paint.net's developer is continuing to make the program even better, adding a swanky new Dark Mode to the UI options in the most recently released update (version 4.0.21), along with improved support for high-DPI displays and large (4GB-plus) file sizes, as well as other enhancements.
How it can be improved:
If you're an advanced user, you may find that Paint.net lacks the impressive power of our Silver Award- winner GIMP. It's also worth noting that, unlike the main version, Paint.net's Windows 10 app (available on the Windows Store at bit.ly/paintapp444) is not free.
OUR VERDICT
Paint.net was a great program back in 2004, when it was first developed as a student's computer science project. Now, nearly 14 years later, it still sets the bar as the free image editor to beat.
FEATURES 5/5 PERFORMANCE 5/5 EASE OF USE 3/5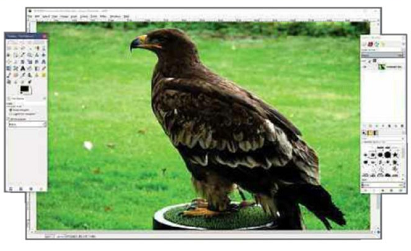 What we liked:
GIMP (short for GNU Image Manipulation Program) is another free program that breaks all 'too good to be true' expectations.
Advanced users will find most of the features they might ever need, including exposure controls, levels, curves, layer masks and more, and if you're familiar with Photoshop (the industry standard), you'll find these tools more or less exactly where you'd expect them to be.
The interface aims to please, too – for example, if you don't get on with the floating tool palettes of GIMP's interface, the latest version (v2.8.22) has the option to flip to a more familiar Single- Window Mode via the Windows menu.
If you're looking for a catch, there really isn't one. In fact, the only reason GIMP was pipped to the Gold Award by Paint.net is because it's a little more complex to use and doesn't provide as much hand-holding.
How it can be improved:
GIMP hasn't been updated in a while, beyond the odd bug fix. However, the lengthy list of new features for the latest beta release (bit.ly/gimpbeta444) proves that GIMP has in no way been abandoned.
OUR VERDICT
Playing City to Paint.net's United, GIMP definitely has the edge over its rival in the power and breadth of its features. However, the learning curve is steeper and the software is in dire need of an update.
Pixlr Editor Review | bit.ly/pixlr444 | 4/5
FEATURES 4/5 PERFORMANCE 3/5 EASE OF USE 4/5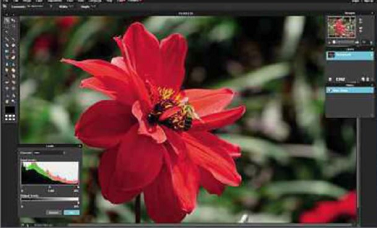 What we liked:
Okay, so Pixlr Editor isn't technically  a program – it's a web app. But apart from running in your browser instead of its own window, it looks and works almost exactly how an image-editing program should.
Pixlr Editor's tool set isn't as expansive as either GIMP's or Paint.net's, but it supports layers, levels, curves and many other abilities that advanced users might need. It's also comparatively easy to use, and provides support at bit.ly/pixlrhelp444.
Being a web app has its advantages. For starters, you don't need to install anything on your PC, which is potentially safer and saves hard-drive space. Chrome users can add Pixlr Editor to the browser as an app (bit.ly/pixlrchrome444), and switching to 'Fullscreen mode' (via the View menu) makes Pixlr Editor feel more like a 'real' program.
How it can be improved:
It's a web app, so you need to be online to use it, which is a problem if you need to tweak an image while you're halfway up Ben Nevis. You also need Flash enabled to run it in your browser, and have to put up with the occasional ad.
OUR VERDICT
Don't write Pixlr Editor off, just because it's an online-only tool.
It's got all you need for everyday improvements, including crop, rotate, colour correction and more.
BEST OF THE REST
On1 Effects Free Review
bit.ly/on1effects444 If you just want to make basic edits and add cool-looking filters that make your photos pop, then On1 Effects could be the answer.
It's a freebie from a company that makes a decent paid-for Adobe Lightroom alternative (On1 Photo RAW 2018), but it offers a surprising level of control over each filter. Also, effects are stackable, meaning you can layer them on top of each other.
iPiccy Review
bit.ly/ipiccy444
Like Pixlr, iPiccy is an online image editor that you use in your web browser (Flash must be enabled for it to work). Deceptively powerful, iPiccy's app-style interface is a complete change from
Photoshop – its tools are in tabs down the left-hand side, some of which (including Clone) require you to sign in with a free account. Its collage-making and graphic-design tools are a welcome bonus.
PhotoScape Review
bit.ly/photoscape444 This handy free tool combines image editing with a photo viewer, batch editor, animated GIF creator and more.
The interface is intuitively organised, and each individual component is accessed via its own tab at the top of the program window. PhotoScape's editing tools are basic compared to our award-winning programs – it's also ad-supported and tries to install Chrome during installation. But our only real beef with PhotoScape is that it hasn't been updated in a while.