James Hunt shows you how to make your display do a little more. How to convert lcd monitor to smart tv?
It may not have escaped your notice that the line between TVs and computer monitors is pretty thin these days. An LCD panel with high-definition pixels and incredibly bright backlight? Sounds familiar to us. Indeed, if you have a high-end monitor, it may even look better than your TV.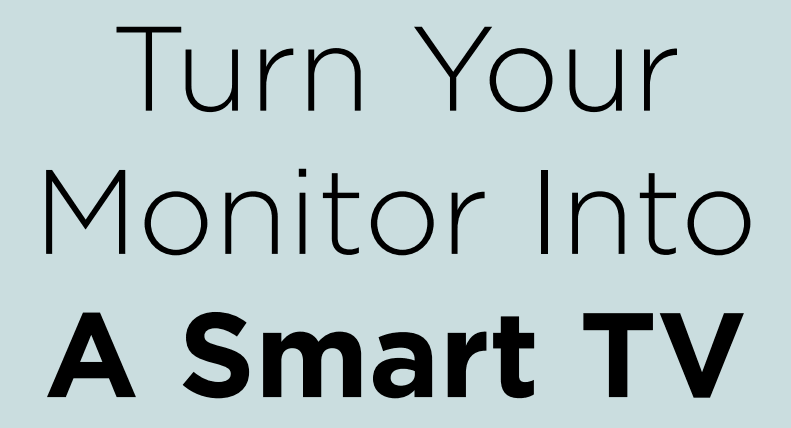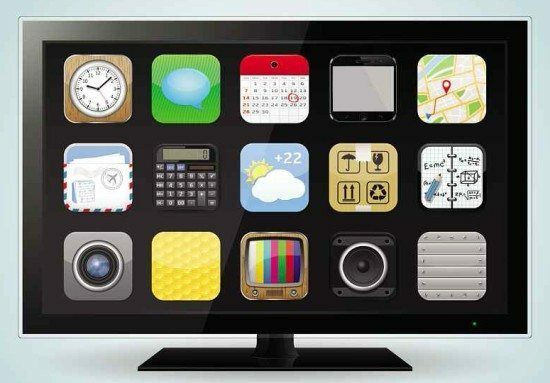 In most cases, the only thing your monitor is really missing is the surface trappings of a TV. Monitors don't contain anything that can receive a TV signal, the built-in speakers aren't up to much (if they exist at all), and there's no remote control to let you change channel – and ultimately, that's why monitors are a fair amount cheaper than a TV of equivalent quality.
But the big advantage monitors have that a new TV doesn't? You already own one. And for less than 60 quid, you can quite easily turn it into the smart TV you've always wanted.
Monitor requirements
Before we start, there are a few things you need to make sure your monitor has so you can turn it into a TV with the minimum of fuss.
A Free HDMI Port
You'll need some way to make your monitor receive a signal, and HDMI is the standard for consumer AV equipment.
Some monitors have a couple built in; cheaper ones might only have one – but in that case you can buy an HDMI multi-way or similar. If you want to go really low-fi you can just swap the HDMI cables around if and when you're ready to watch TV or use your computer, but a multi-way switcher is a nice middle ground between cost and convenience. Or you could just use a spare, stand-alone monitor.
Audio Output
It doesn't matter whether it's tinny built-in speakers or a headphone/aux-out port that allows you to connect a standard part of freestanding speakers; you need some way to get the audio out of the monitor. This is why HDMI is quite important, because the technology delivers sound and video. If you put a video signal into a VGA or DVI port, there won't be any sound. Normally your PC can handle the audio output, but if you're bypassing the system entirely (and you will be!), then there has to be some way to get sound out of the monitor itself.
A Spare Plug Socket
All smart TV hardware needs its own power socket. This is probably the only major disadvantage this setup has over buying an actual smart TV; you use the same number of plug sockets but only have a single screen. Still, they're not hard to come by, and at least if your monitor is plugged in you're guaranteed to have a socket nearby.
Smart TV Hardware
So if you have a monitor with speakers and a spare plug socket nearby, all you need is the hardware to actually receive a TV signal. And in that regard, your options are wide open. But what are the advantages and disadvantages of the hardware on offer? We've taken a look at the most popular options to find out.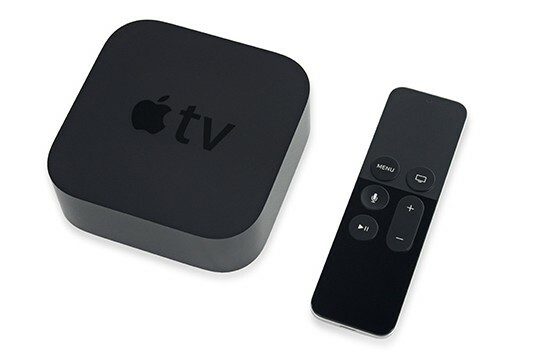 Apple TV – www.apple.com/uk/appletv
If you already own an iPad, iPhone or Mac of some description, it's hard to find a good reason to choose anything other than the Apple TV – besides the fact that it's about to get a refresh (maybe even by the time you read this) and will therefore be out of date quite quickly if you buy it today.
The Apple TV can mirror the content of iOS devices to any HDMI-compatible screen using a wi-fi connection, and it comes with a number of pre-installed apps that allow you to access video content from providers like Netflix and Now TV, as well as the contents of your iTunes library and any video you've managed to transfer onto your iPhone or iPad.
The big advantage monitors have that a new TV doesn't? You already own one
The selection of software is fairly limited. One of the biggest omissions is that there aren't many ways to watch live TV on it. There are no native iPlayer, ITV player or 4oD apps, so you have to stream the relevant software off your iOS or OS X device to watch even free terrestrial programming. Similarly, the only way to get your own content onto it is through your iTunes library, so you need a PC running iTunes to access it through Home Sharing (and iTunes has to be open at the time). If you're in the Apple ecosystem already, none of this is any great hassle, but if you aren't, Apple TV isn't much use for anything more than Netflix and rentals.
Admittedly, it does have a great selection of foreign territory news channels, if you're into that (we're not, though), and it's hard to complain about the remote control, which is gloriously small and simple. Unfortunately, at more than double the price of certain competitors, it's on-brand as Apple hardware in being more expensive than it necessarily is useful. Maybe the forthcoming refresh will give it a kick in the right direction, but even then it's never going to be the right companion for a PC monitor.
Google Chromecast – www.google.co.uk/chrome/devices/chromecast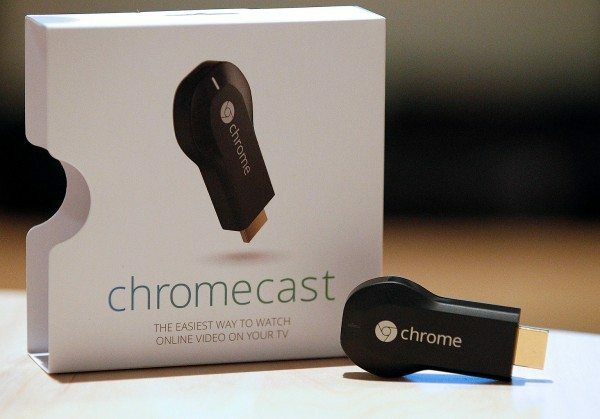 Just as Apple's TV ecosystem is as closed as its smartphones, so Google's TV ecosystem is as open as its smartphones. The Google Chromecast is a media-streaming stick that plugs directly and discreetly into any free HDMI port and turns any monitor into what is essentially a fully functioning smart TV once paired with a phone, tablet or computer.
The big difference between Chromecast and most other devices is that it's quite simple in its own right; it relies on your existing hardware to do the heavy lifting of downloading and streaming content. But that, in turn, means it's also very versatile, because if there's an Android app for whatever you're doing or a web page you can load in Chrome, you get working, unrestricted playback. Screen mirroring means you can even use it to play Android games on your TV if you want.
The Chromecast is very affordable for this type of device, and its support is excellent across the board (except in Apple and Windows Phone devices, unsurprisingly). Compatibility with services like iPlayer, Netflix, YouTube and more is assured, and that includes live streams where available. Only a few apps, like Sky Go, prevent you from mirroring content from your TV.
Potential problems with the service are largely down to network bandwidth. Mirroring screens can be a data-heavy activity, and if you don't have a Wireless AC network in place – and a strong one at that – you're likely to encounter problems, especially if you want to stream HD. It's also not much good as a stand-alone device. If you don't already have some smart hardware to use it with, you're out of luck, because there's no Chromecast Remote or setup capability other than logging in through the app or browser.
Ultimately, it builds on exactly the same principal that makes you want to use your monitor as a TV in the first place.
If the hardware is already in another device (in this case, your PC, phone or tablet), why duplicate it in another? Chromecast simply facilitates the two talking to one another, but it's hard to complain given the sheer range of capabilities it'll bestow upon even the lowliest monitor.
Amazon Fire TV Stick – www.amazon.co.uk/gp/product/B00KAKUN3E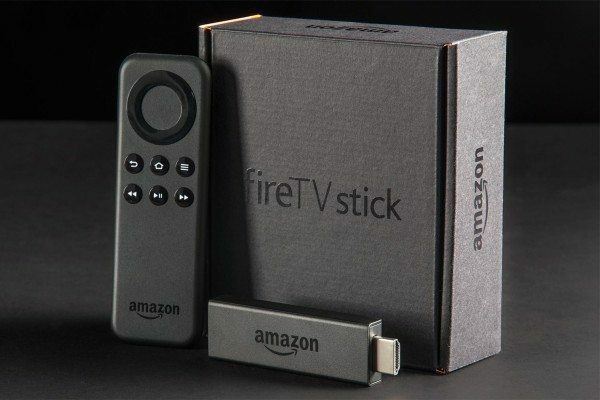 The Amazon Fire TV Stick operates more on the level of the Apple TV than Google Chromecast, even though at it's priced a lot more closely to the latter and resembles it more closely, being shaped like a USB data stick that happens to plug into an HDMI port.
Although the Fire TV is obviously very Amazon-heavy on its offerings, with links to the likes of Amazon Prime Instant Video and the Amazon store front and center, it's possible to install others apps. Unfortunately, features like the main library and voice search don't really acknowledge anything other than Amazon's own services, which causes some inconvenience if you dare to spread your wings any wider.
Interesting extras not offered by other services include the ability to both view photos and listen to music stored in the Amazon Cloud Drive service, and an optional game controller, which you can use to play any number of Android apps compatible with the platform. Unlike Chromecast, you don't stream to this device; you're running the apps right off it, so it's both very versatile and slightly frustrating in that not everything you want to do is possible, even if your phone or tablet can do it.
The main benefit to this approach, however, is that the Fire TV doesn't require any extra hardware to work. You won't be forced to pair up your smartphone or tablet to use it, even though you can if you want, and unlike the Apple TV, its software is user-customization to the point of allowing you to choose which apps are installed. It even includes an app for its main competitor, Netflix, though somewhat begrudgingly.
Again, the lack of live TV remains a disappointing omission, but if you're already an Amazon user who uses several of its existing services – and crucially prefer them – or someone who wants the stand-alone functionality of an Apple TV without the high price and the combustibility of a Chromecast without the requirement for additional hardware, then the FireTV is definitely going to look like the best choice.
NowTV – www.nowtv.com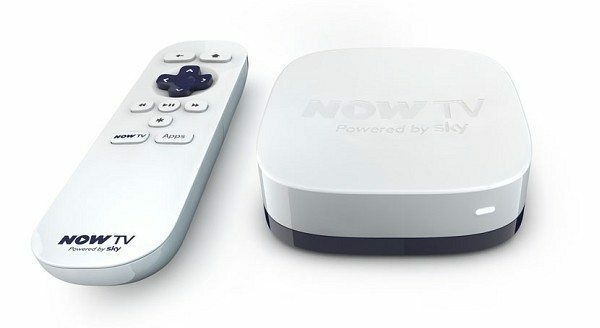 NowTV is essentially a pay-as-you-go version of Sky's standard TV service, and while it's available as an app on several platforms, it also sells a hardware set-top-box which you can use. And crucially, it gives you access to something most of the others don't: native, directly streamed live TV. The catch? Substantial cost.
NowTV isn't just the hardware, after all; it's also the service. And the service is Sky TV's, without the mess and obligation of a contract. The Now TV box and requires only a network connection and HDMI-enabled screen to show you live TV. Once you have the box, you also have to buy the necessary passes to use it, which come in a variety of combinations, gets you a single day of Sky Sports, gets you a week and a month. Movie prices are much cheaper for a month's access, and the 16-channel entertainment pack prices are cheaper still.
The Fire TV is obviously very Amazon-heavy on its offerings, with links to the likes of Amazon Prime
So while the hardware is cheap, that's largely because you're going to pay handsomely afterwards. It's not entirely divorced from other forms of smart TV conversion (after all, you really need a service like Netflix to make the most of an Apple TV, FireTV or Chromecast), but the difference here is that the subscription comes with hardware, assuming you want it.
In addition to live channels, you also get access to the on-demand service with its own exclusive content, and you still get access to things like iPlayer and 4OD, even if there isn't an app service in the same sense as something like the FireTV. Once you sign up for the service, you can also register it on up to four other devices including your set-top box, which is also useful (especially if you go away from home).
The benefit of NowTV is that it gives you access to a lot of programs and channels you can't get anywhere else, but it's also worth noting that quality is capped at 720p (so not full HD), and its focus on external streaming means you'll need a fast broadband connection too. So it's far from perfect, but it's also offering stuff no other way of converting your monitor into a TV can compete with on its own. Probably worth it, as long as you have the money spare.
Alternatives?
If any of this sounds too fiddly for you, the only other real alternative is to get a TV card for your PC. This doesn't convert your monitor into a TV so much as it does your entire computer, so in that sense it's a little different, but the ability to watch TV at your desk is ultimately bestowed on you.
Unlike those that stream content (live or otherwise) over the internet, TV cards still require an old-fashioned aerial input to access normal Freeview content. Some will allow you to link up a satellite receiver (but, importantly, not decode Sky TV), and others will take a passthrough signal from a separate Freeview box, but the technology is much less useful than it was.
Still, if you want live TV and have an aerial connection you can use, a TV card offers functionality as good as any smart TV, and you don't have to do all the frustrating swapping and splitting of cables to make it work. It does also require you to have your computer switched on, which all of the above methods don't, and that's a fairly major difference.
Of course, if you don't mind having your PC switched on when you're watching TV, you could just be streaming channels over the internet without a TV card anyway.
Ultimately, there are many different ways you can transform your monitor – old or new – into a smart TV, each of which has its own advantages and disadvantages. The suitability of each method depends heavily on your existing hardware, viewing priorities, and financial capabilities, but it's safe to say the method you want is out there.