Top 4 Free Photoshop alternatives
Give your pictures a professional finish for free without Photoshop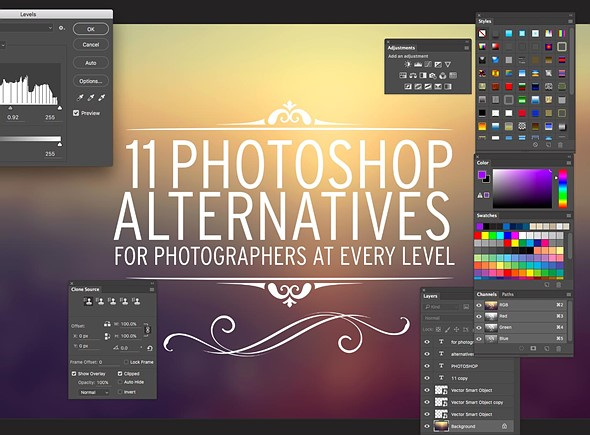 Powerful and adaptable, GIMP is the best free Photoshop alternative. With layers, masks, advanced filters, color adjustment and transformations – all of which are customisable – its feature set is unbeatable.
One of GIMP's best features is its wealth of user-created plug-ins and scripts, many of which come pre-installed. Some of these replicate Photoshop tools and there's a package of animation tools for bringing your photos to GIMP is a flexible, feature-packed photo editor that's the closest you can get to Photoshop.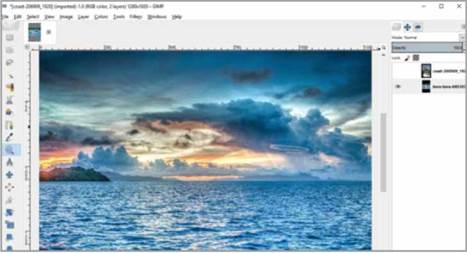 life. You can also add Photoshop plug-ins to GIMP.
If this all sounds intimidating, don't worry – GIMP's excellent user manual includes step-by-step tutorials and troubleshooting guides to get you started.
The latest version of GIMP has a new interface that puts all of its toolboxes, palettes and menus together in one window, though its extensive patchwork of user-created tools means you'll have to spend a little time experimenting and perusing the documentation to learn how to get the best results from each one.
If you haven't heard of Photo Pos Pro, you're in for a treat. This free Photoshop alternative aims to give the best of both worlds, offering interfaces for both novice and advanced users. The novice option places one-click filters and automatic adjustments to the fore, while the latter closely resembles Photoshop. Both are well designed, and more intuitive than GIMP's endless lists and menus.
Photo Pos Pro is a powerful images editor that gives you a choice of user interfaces.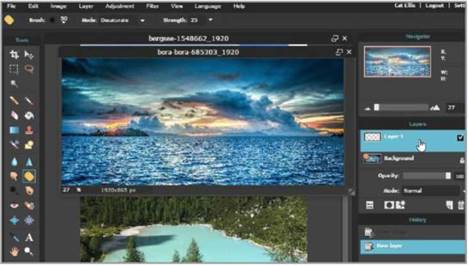 Photo Pos Pro offers both layers and layer masks, as well as clone and healing brushes. All of the expected colour-refining tools are present. There's support for batch-editing and scripts to save time on routine tasks, you can also import images from a scanner or camera. Plug-ins are available in the form of frames and templates, and you can create your own filters.
The main drawback of the free version is a limitation on the size of the images you can save – a restriction that's removed from the affordable, and even more capable, Premium version.
Photoshop alternative Paint.NET started life as a substitute for Microsoft Paint, but over the years it's grown into a powerful photo editor in its own right.
Paint.NET offers an excellent selection of automatic filters, plus manual editing tools for fine adjustments. It also supports layers, though you'll need to
Plug-in support gives Paint.NET almost unlimited potential, and it works very well.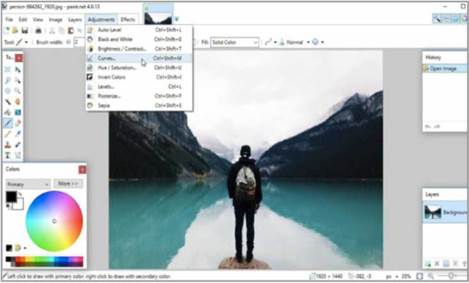 install a plug-in for masks. Batch editing is included by default, and its clone stamp makes it easy to erase blemishes and distractions.
Paint.NET isn't as feature-rich as GIMP, but its smaller community of volunteer coders means its interface is more consistent and easier to use overall (though not as slick as Photo Pos Pro).
Paint.NET is a particularly good Photoshop alternative for working with multiple photos thanks to quick-access tabs that use thumbnails to represent each open image at a glance.
It's also very fast, and runs well even on low-powered PCs.
Pixlr is the work of AutoDesk, one of the biggest names in computer- aided design and 3D modelling software, and is as impressive as its pedigree implies.
The web version of the app, featured here, gives you all of the expected Photoshop-style tools, as well as artistic filters and automatic optimisation options.
Pixar Editor is such a brilliant tool, it's hard to believe it's a web app running in your browser.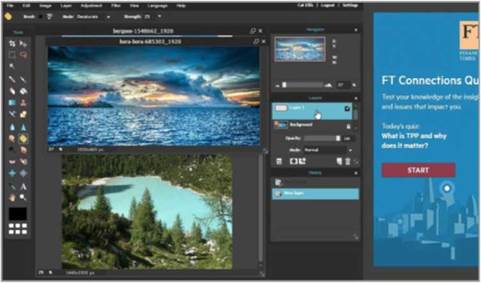 Pixlr Editor also gives you a toolbox very much like GIMP's, with brushes, fills, selection, healing and clone stamp tools. There's support for both layers and masks, and although Pixlr Editor can't edit pictures in batches, it will handle multiple images at once in different tabs.
Sound too good to be true? In 2015, Autodesk announced it was working on an HTML5 version of its photo editor Pixlr Express – and since Pixlr Editor is built in Flash it may not be long for this world.
For now, though, it's a truly excellent Photoshop alternative.