Martin Pipe reckons that Synology's DS119j budget NAS could revolutionise your viewing habits – but you'll need to add your own HDD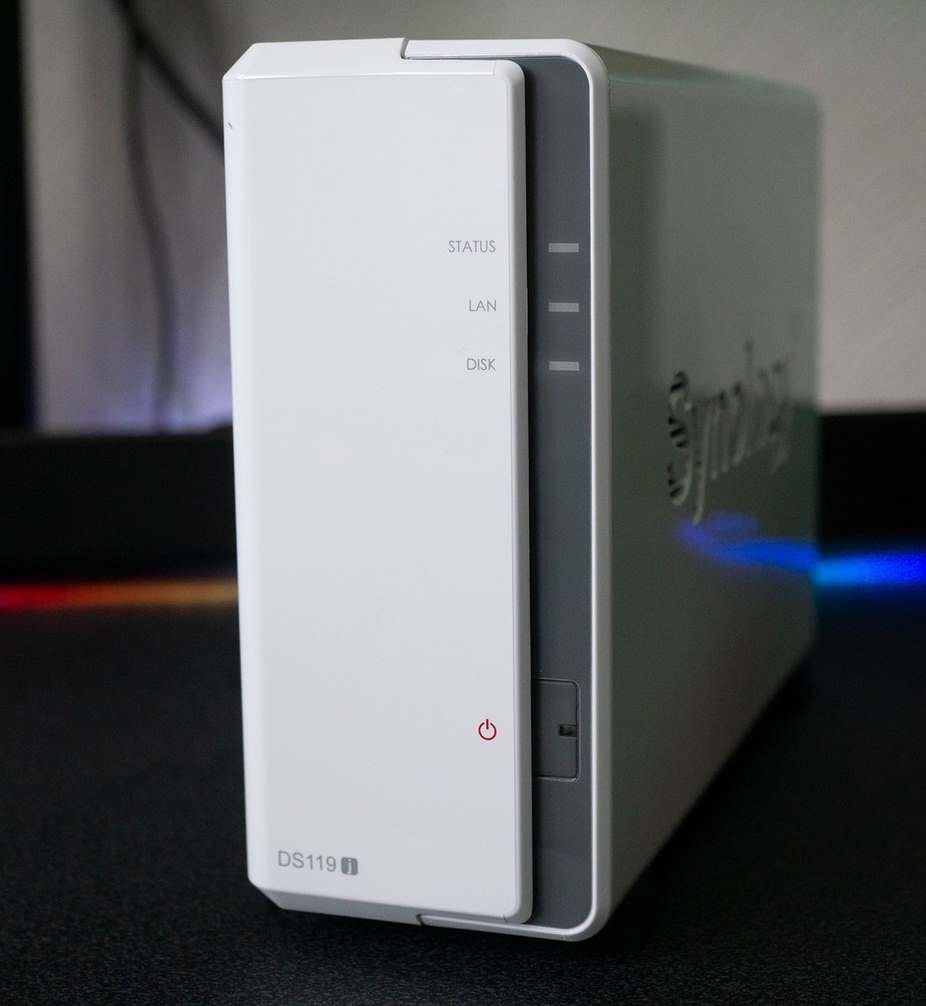 WE ARE GETTING used to the idea of cloud storage thanks to online services like Google Drive, Dropbox and iCloud. Accessing your data from anywhere, on any device, is attractive.
But cloud storage services tend to offer limited amounts of capacity – they're fine for documents and photos, but not really suitable for video and music collections. A NAS (Network Attached Storage) box might be more useful. Basically, this is a hard drive with a network connection and a small computer to keep everything organised and ticking over.
You can upload files to a NAS from PCs and other devices. Once there, they can be accessed by your networked devices – your own private cloud, in other words.
Budget NAS boxes are now cheap. On top of this, though, you'll need to buy a SATA 3.5in hard drive to fit inside the unit – this isn't a plug-n-play solution.
The DS119j will accommodate only one drive (pricier units have several bays, so your precious data can be mirrored or spanned across multiple drives, ensuring that nothing is lost if one fails).
Hard drives aren't ruinously expensive though – the Seagate IronWolf unit I'm using is 4TB – and are a doddle to install in the DS119j. Having a drive-less NAS gives you scope to choose the size that meets your requirements.
The DS119j, as with other NAS devices, includes DLNA server software that enables files to be chosen for playback by devices like BD players, consoles and smart TVs. PCs can, of course, also act as DLNA servers, but only for as long as they are powered up. A dedicated NAS is a better alternative – the DS119j consumes
Av Info
PRODUCT: Entry-level single-bay consumer NAS
POSITION: Above the DS115j
PEERS: WD My Cloud; Buffalo LinkStation LS220D; QNAP TS-128A
considerably less power than a PC, meaning that you can leave it running 24/7.
Synology's Media Server worked well with all the devices I tried. It runs on the firm's proprietary DSM operating system. One of the advantages of DSM is that users can customise their boxes to specific requirements by downloading, installing and running Synology or third-party packages that provide the desired functionality.
Most of those available for DSM are free. They include a search tool; Drive (a program that provides remote access to your files); virus scanner; backup manager, file management; Surveillance Station program that works with IP security cameras; and even a BitTorrent client. On top of this are programs that Synology has provided for organising and playing files via a web browser.
Specifications
PROCESSOR: 800 MHz Marvell A3720 dual-core processor DRIVE BAYS: One for 3.5in drive (not included) – 4TB maximum capacity CONNECTIONS: Gigabit Ethernet; 2 x USB 2.0 DIMENSIONS: 71(w) x 166(h) x 224(d)mm WEIGHT: 0.7kg (without HDDs)
FEATURES: Synology Web Assistant and EZ-Internet Wizards for installation; Synology DSM (DiskStation Manager) operating system; VideoStation/ AudioStation/PhotoStation (multimedia organisers/players); CloudStation; DownloadStation; DLNA-certified media server; power consumption 5W idle (10W when HDD active); maximum transfer speed 112 MB/s (read)/108 MB/s (write)
The DSH9j claims an idle power consumption of 5W
But there's more. When you're taken through Synology's step-by-step installation process, you choose a name and a password. You're then given a URL, and from there your DS119j (and your photo, video and music content) can be accessed from any web browser anywhere in the world. And there are equivalent playback programs in iOS/ Android app form.
With an Android device, I could, for example, choose a movie. A streaming URL is then sent to the relevant app (VLC is a good choice) and playing starts. If network conditions are less than ideal, you may get streaming glitches – especially if the content is HD. I also had to reset my router configuration (twice) to get my DS119j linking properly with the outside world. Another limitation is that DSM here can be rather unresponsive, giving me the impression that the DS119j's hardware isn't quite fast enough.
However, over time this seemed to improve – possibly because all software updates had been installed, or the indexing of media files had completed. Accessing movies and music on my smartphone (using Wifi wherever possible) in remote locations became more reliable.
Flexible friend
Synology's OS is versatile and potent, and the DS119j is a smart-looking bit of kit. Entry-level buyers after a single-bay NAS might want a unit with in-built HDD, but choosing your own (up to 4TB) adds a level of flexibility.
A few niggles, but otherwise impressive
VERDICT
Synology DS119J Review
Limitations there are, but like pricier models the DS119j runs Synology's potent DSM OS and is an excellent DLNA server.
Add your review
Best Synology DS119J prices ?
$

742.99
1 new from $742.99
in stock

MORE DEALS