Annoyed your programs are not as described?
Will Stapley exposes the hidden limitations of popular freebie software and recommends their genuinely free alternatives
With polished websites, a glut of positive reviews and promises to resolve all your PC problems, it's no wonder free software is so darn tempting. You download it to your hard drive and maybe even make it your default program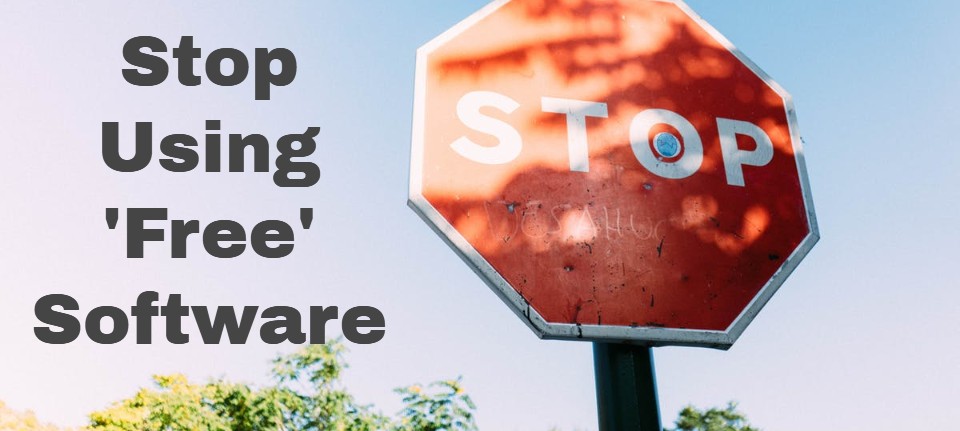 for a particular file type or task. But just when you need it the most, the software suddenly demands payment for the simplest of tasks. In some instances, you'll only realise just how 'unfree' the software is after you've spent several hours downloading, installing and getting used to it.
We'd prefer developers were more transparent, but this is unlikely to happen any time soon. Instead they promise their software will answer all your prayers, while hoping that having invested all that time, you'll simply pay for those 'advanced' features you thought you were getting in the first place.
In this feature we highlight a selection of popular 'free' software that has one or more nasty surprises lurking in wait. For example, you'll find a duplicate-file finder that locates doubled-up files but refuses to delete them; an iPhone data-transfer tool that severely limits what you can transfer; and a YouTube downloader that, if you're not careful, covers your videos with adverts.
We've also included some tools that were previously free, but have now smuggled in annoying restrictions in the hope of persuading you to upgrade to the premium version. For each culprit, we suggest a better alternative that actually gets the job clone for free.
We'd be interested to hear about your experiences of 'free' software nightmares.
SYSTEM TOOLS
DELETE DUPLICATE FILES
Don't Use – Duplicate File Finder Review
Duplicate files are a pain. Accumulating over the years, they eat up valuable space on your hard drive, often without you ever knowing they exist. Duplicate File Finder offers to identify and remove these space hogs. However, while it does a great job of hunting them down, it will only delete them once you've upgraded to the Pro version (for £23).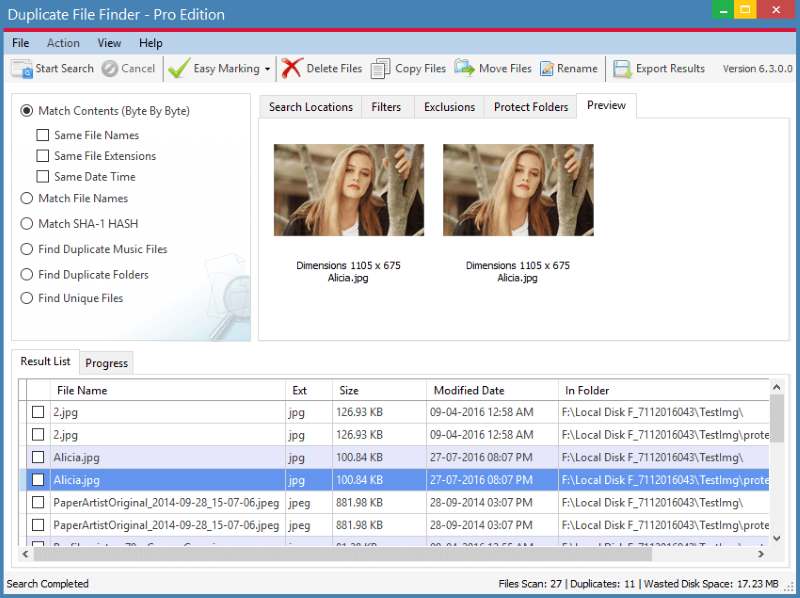 Developer Ashisoft can argue all it likes that the program's name promises to only find duplicates, not delete them, but its website deftly avoids making it clear that removal of said file will cost you. And so having spent time scanning and identifying duplicate files, we were hit with the message 'This feature is not available in the Trial Edition' (see screenshot above right) when we tried to delete them. It was also the first time 'trial edition' had been mentioned.
WE RECOMMEND – AllDup Review
Its design could do with an overhaul (it looks dated and the banks of large buttons are overwhelming, see screenshot right), but AllDup is powerfully effective. Tell it where to look, and it gets to work. In the results window, the preview pane lets you quickly compare files marked as duplicates before deleting.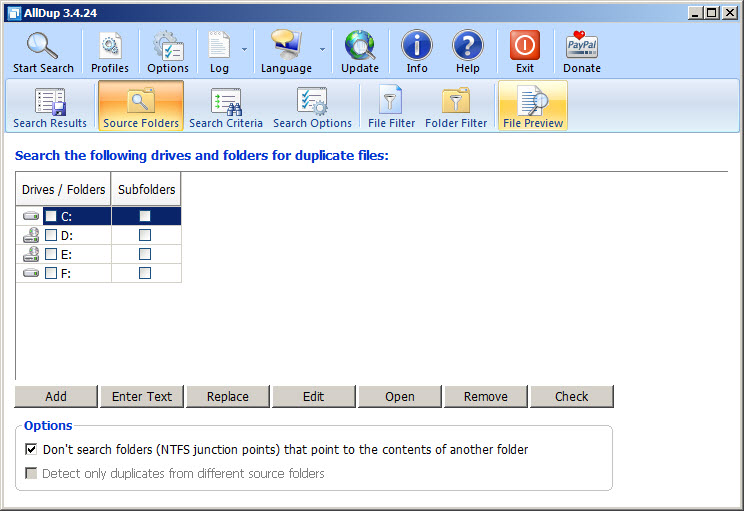 The latest version, released in September, adds the ability to scan removable drives (such as external drives and USB sticks), and also lets you sort search results. See
Try to delete duplicates with Duplicate File Finder and you'll see this prompt to upgrade
our Workshop (Issue 538, page 38) for instructions on how to use it.
RECOVER DELETED FILES
DON'T USE – Recoverit Review
Accidentally deleting important files is annoying. What you don't need is a recovery tool that promises to find them, but fails to mention that you'll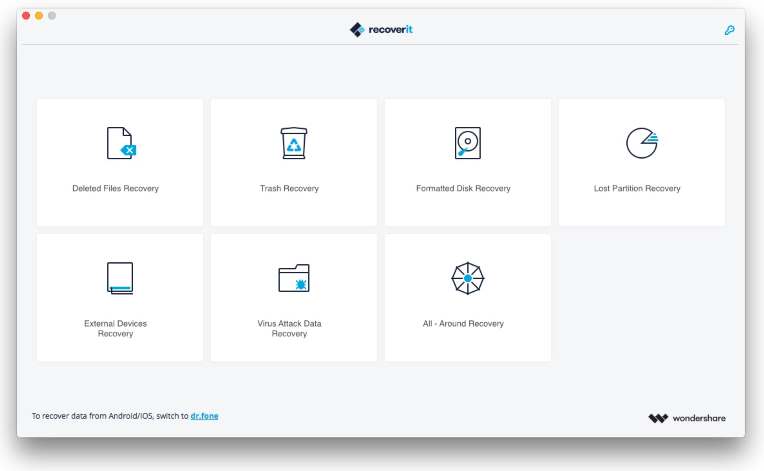 WE RECOMMEND
AllDup deletes all your duplicate files for free need to pay. Recoverit's main limitation is that it restricts you to 100MB (about 20 photos). Dig around on the website and you'll find a reference to this, but it's hardly front and centre. In usage, you'll only find out about the restriction after you've run a series of scans (it took us three scans taking around 30 minutes to see any 'recoverable' files).
The solution? Pay £30 for the Pro version, which includes unlimited file recovery. It's a shame, as Recoverit is otherwise well designed and easy to use.
Recuva Review
Recuva, by Piriform (the developer behind CCleaner – see How I Use), is a great – and entirely free – alternative to Recoverit. You can either tell it where and what file type to look for, or run a scan of your entire PC.
See also: HOW I USE… CCleaner
It unearthed 10,850 files (see screenshot below). It did this in less time than it took Recoverit to locate three!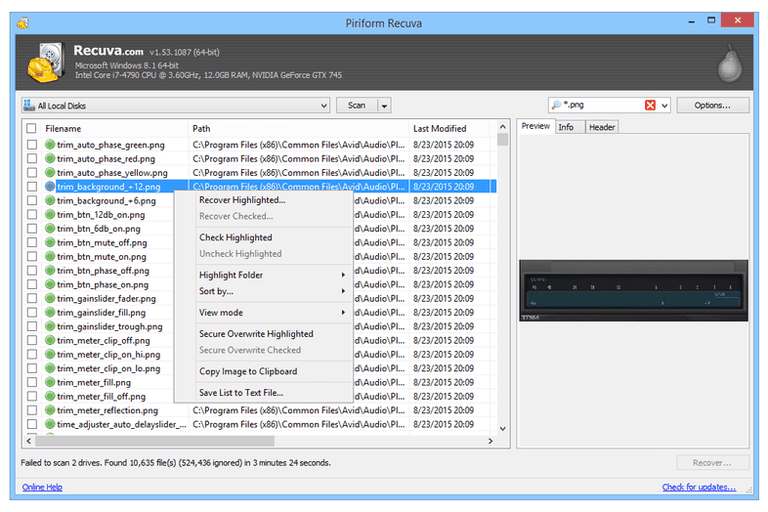 Recuva found thousands of deleted files that we could restore
Types of 'free' software
FREEWARE Software that's free and has unrestricted functionality. Unlike open- source, its source code is not made public.
DONATIONWARE Freeware that includes a request for a donation. The developer may suggest an amount, but if you choose not to donate the software will continue to work as normal.
OPEN-SOURCE Software that makes its code available for anyone to inspect, modify and distribute. Usually free (though not always – see box on page 56).
SHAREWARE Programs that are encouraged to be distributed freely, but with some form of limitation.
ADWARE Programs funded by built-in adverts. The adverts can usually be removed if you pay a fee to upgrade. FREEMIUM Payment model that restricts software until you upgrade to the full version. In extreme cases, freemium programs are so heavily restricted that they are more or less useless until you upgrade.
VIDEO & PHOTO SOFTWARE
DOWNLOAD YOUTUBE VIDEOS
DON'T USE – Freemake Video Downloader Review
Search for youtube download in Google and you'll be inundated with free options, all promising to get your favourite dips on to your PC.
Freemake Video Downloaded for example, says it not only grabs videos from YouTube, but also from other sources like Vimeo and Dailymotion.
All you need to do is copy the video's URL to the clipboard (Ctrl+C), then click the Paste button.
You can even choose the precise output format. It all sounds too good to be true. And it is. It slaps an advert for the paid-for version at the start and end of your video (see screenshot right), and a watermark at the top-right corner throughout.
Strangely, we were able to to remove the ads by turning on 'One-click download mode' and selecting 'Download'. But this isn't made obvious anywhere. We came across it only by trial and error. Besides, if it's possible to download videos without ads, it should be the default setting.
The free version also restricts download speeds to 4Mb and locks the option to extract audio from videos as MP3s. To remove the adverts and restrictions, you need to buy the Premium Pack (around £6 per month).
WE RECOMMEND – 4K Video Downloader Review
4K Video Downloader has much in common with Freemake Video Downloader. Simply copy your chosen video's URL, choose your output format, then click a button to start downloading it. Unlike with Freemake, the downloaded video will look exactly as it did on YouTube – no adverts, no length restrictions. You can also download just the audio for free.
4K Video Downloader isn't completely unrestricted, however. Try to download a YouTube playlist of more than 25 clips and you'll be asked to buy the premium licence (£13.20), which will work on up to three computers. We suspect most people will be happy with the free version.
EDIT PHOTOS ONLINE
DON'T USE – PicMonkey Review
PicMonkey built its reputation on offering an easy-to-use (and free) image editor within your browser. However, last year its developers had a change of heart and announced that certain key features would only be available on subscription (starting at £6.49 per month).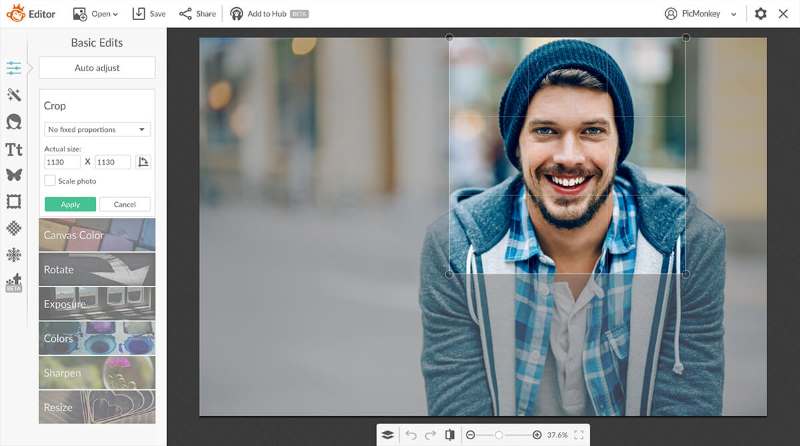 PicMonkey explained its reasons for the change of policy (www.snipca.com/29316 – basically it thinks it can make more money through subscriptions than adverts). However, we think it should be clearer about its free version, which doesn't let you save or export your finished image.
It's a shame because PicMonkey is a decent online photo editor, but it's now worthless unless you subscribe. It's only saving grace is a seven-day free trial that lets you temporarily sign up to save your image, but the process is a hassle and requires payment-card details.
WE RECOMMEND – Pixlr Review
Pixlr is also an online image editor – but it's genuinely free. And with more than a passing resemblance to Adobe Photoshop, it's also incredibly powerful.
As well as all the basic image-editing tools you'd expect, you can create multi-layered images and apply a wide range of filters and effects (such as the 'Tilt shift' to add depth of field – see screenshot left). You can also tweak colour, brightness and contrast levels, and more.
There is a Pro version (S22 per month, discounted to $5 per month at the time of writing), but you'll only need this if you want extended format support (including Photoshop's PSD files) and access to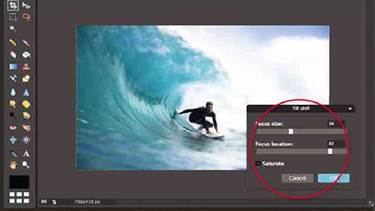 Pixlr is free and includes powerful tools, including 'Tilt shift'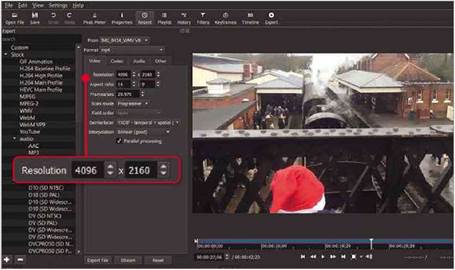 templates. Our only gripe is that the Tree version has adverts, which can be distracting.
EDIT YOUR VIDEOS
DON'T USE – Light works Review
While most smartphones now include free video-editing tools, they can be fiddly to use and have limited options beyond trimming clips. If you've recorded footage that means a lot to you. you'll want to download decent editing software to do it justice.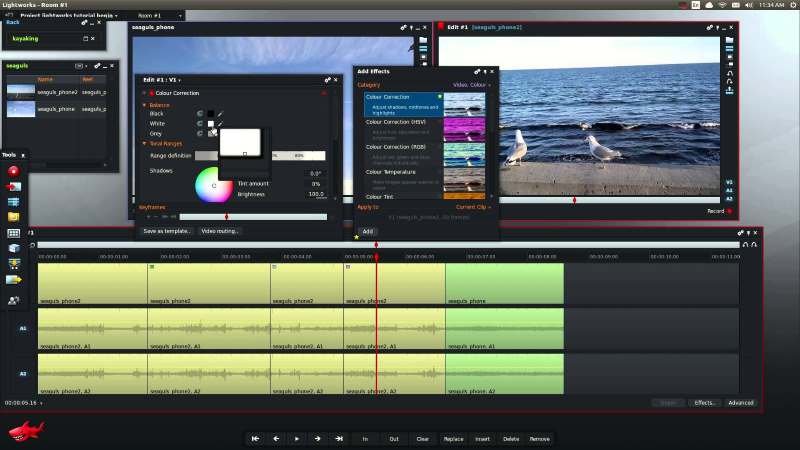 On the surface, Lightworks is one such program and comes with a selection of advanced tools, including effects you can apply in real time along with support for 4K video.
Before you get too excited, be warned that your export options will be limited to a resolution of 720p – even if your original video is a higher resolution.
And like many other programs here, you'll go through the whole installation process unaware of this limitation.
Video editing can take ages, so to find out that you're limited to 720p resolution right at the end of the process is taking the proverbial.
Paying £18 gets you one month's access to the full version, which includes exporting to all formats up to and including 4K, while a year's subscription costs £120.
WE RECOMMEND – Shotcut Review
As is so often the case, open-source solutions come to the rescue – this time in the form of the excellent Shotcut. While it doesn't feature the advanced tools you'll find in Lightworks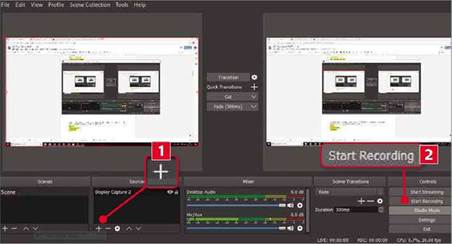 In OBS Studio, select the video source (1), then click Start Recording (2) to capture your screen
Shotcut lets you export video up to 4K resolution (4096×2160) (such as transitions between clips), it's much easier to use. There are no restrictions in terms of output formats (which include 4K – see screenshot above), nor is the program plagued with adverts and locked features.
If you were a fan of the now defunct Windows Movie Maker, you'll feel right at home with Shotcut. But if you need something more powerful, give the free Da Vinci Resolve a go (www.snipca.com/ 29224, see Best Free Software, Issue 538).
RECORD YOUR PC SCREEN
DON'T USE – TinyTake Review
Whether you want to record detailed, step-by-step instructions or capture a specific problem you need help with, screen-capture software can be incredibly useful.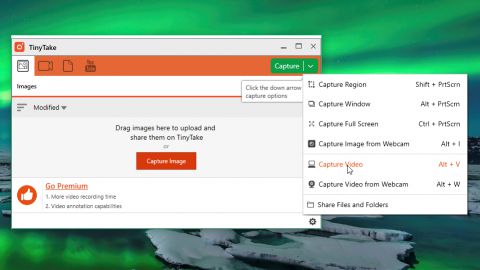 On its homepage TinyTake promises 'FREE' (yes, in capital letters) tools. It also says you can record 120-minute videos.
What's missing is that you'll have to pay to record anything longer than five minutes. You won't realise this unless you click 'Pricing' to see the five different packages ($9.95 to $199.95).
WE RECOMMEND – OBS Studio Review
https://obsproject.com/download
OBS Studio is open source, doesn't contain adverts, and – crucially – records as much screen time as you like.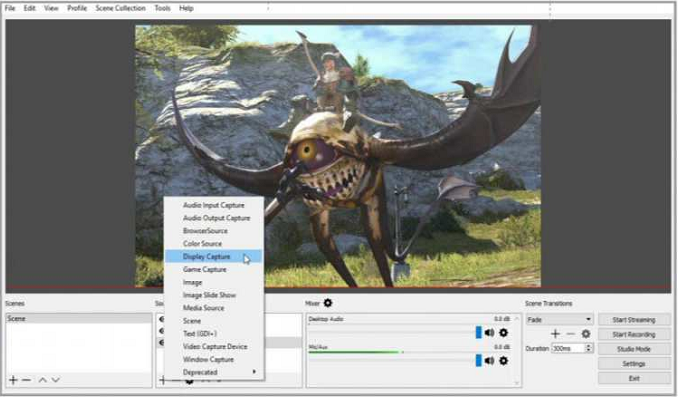 While some of the more advanced features take time to master (such as capturing video from multiple sources), simply recording what's on your screen is easy. Click the '+' button in the Sources window and select 'Display', then click the Start Recording button (see screenshot below left). When you've finished, click Stop Recording and the screen capture will be stored in your Videos folder.
Videos are stored in FLV format by default. You can change this by clicking Settings (bottom right). Output, then selecting a different format (such as MP4) in the Recording Format section. To reduce the size of your captures, click Settings, Video, then choose a lower resolution in the 'Output (Scaled) Resolution' section.
What's more, if you want to share what's on your screen with the world, OBS Studio lets you stream it live on YouTube. The latest version, released in August, adds hardware acceleration, improving overall performance, particularly when you're recording online, rather than in Windows. It might not be as easy to use as TinyTake, but the lack of restrictions and adverts mean it's the better option.
DATA TRANSFER
SEND FILES ONLINE
DON'T USE – WeTransfer Review
In days gone by, sending someone a file of more than a few megabytes usually meant burning it to a CD. putting it in the post and then keeping your fingers crossed that it arrived in one piece. Although most email services still limit you to attachments of around 10-20MB, there are plenty of file-sending services that will transfer multi-gigabyte files.
Thanks to its quick and hassle-free design (you don't even need to register for an account), WeTransfer is a popular choice. Simply go to the website, upload your files (up to 2GB), then enter the recipient's email address (along with your own). When your contact receives the email, they can download the files and, like you, won't need to register.
But there are two major restrictions. One, the link to the files will be active for seven days only. And two, before it and your files are deleted, you can't remove the files you've shared unless you pay for WeTransfer Plus (£10.50 a month). Most of the time this won't be a problem, but if you do accidentally send the wrong files or have a change of heart, you'll find the lack of a 'delete' option annoying.
You may be able to get WeTransfer to delete the files for you, but the promise of 'we will see what we can do' on its support pages isn't hugely reassuring (read more at www.snipca.com/29317).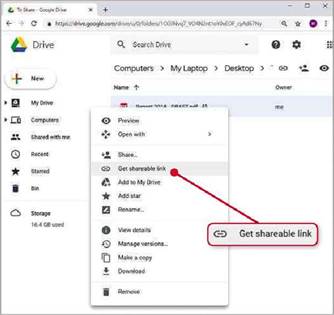 Share (and easily unshare) large files for free using Google Drive
WE RECOMMEND – Google Drive Review
Google's online office suite has neither of these limitations.
To try it, go to the URL above (sign in or register for a Google account if you don't already have one), then click the '+' button on the left-hand side and select either 'File upload' or 'Folder upload'. Once you've uploaded your files, right- click them, select 'Get shareable link' (see screenshot above), then copy the link and share it with whoever you want to access the file.
If you want to cancel the share, follow the same process and set the 'Link sharing' option to Off. You can share as many files as you like within the overall 15 GB limit.
COPY IPHONE DATA TO YOUR PC
DON'T USE – iMazing Review
Apple is often criticised for locking down its hardware to restrict what non-Apple-approved software developers can do. The company will argue it's all about maintaining quality control, but many users are left exasperated that seemingly simple tasks, such as accessing what you've got stored on your iPhone, are anything but.
iMazing is just one of a number of 'free' programs that promise to make this process easy. And while we were instantly suspicious of the 'Buy Now' option next to the 'Free Download' button, we weren't prepared for the disappointments ahead of us.
When we installed the program, all went well at first. After connecting our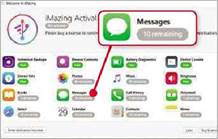 iMazing shows you what's on your iPhone, but it will transfer only a few files for free
How you can encourage free software
The internet is awash with free software. And, as we explain here, many so-called free programs fail to deliver what they promise.
So what can we do to encourage high-quality free software? We have to donate. Many free software developers make it quick and easy to donate via online payment systems such as PayPal. However, donating money is not the only way to help developers. Instead, why not donate your time?
While open-source projects are always looking for coders to help improve their software, there are ways that non-coders can help. For example, you can participate in the software's community forums. By suggesting features, highlighting bugs or simply offering your opinion, you'll be helping the developers to improve their software.
If there's a new release you could offer to become a beta tester for the new features.
You can also post reviews that the developer can use on its website or on one of the many download sites. By getting involved, even in a small way, you'll be doing your bit to promote free software – and that's good for everyone.
iPhone, iMazing displayed a list of everything on our phone that could be transferred. It soon became clear, however, that this was little more than a demo. In the 'Messages' section, for example, we saw a '10 remaining' notification (see screenshot on page 55). And that's not 10 messages per transfer, not even per day. It's 10 messages per installation. Want to download more? That'll be £34.99 for your 'free' software, please.
Similar restrictions are placed on other content stored on your phone. If you just want to grab a few messages or files, this free version may suffice, but try to download anything substantial and you'll need to pay.
WE RECOMMEND – EaseUS MobiMover Review
MobiMover has many similarities to iMazing, but it doesn't restrict how much content you can transfer to your computer, whether it's text messages, notes or contact details. When downloading text messages, it's not ideal that they are all bundled into a single HTML file (viewable using your favourite browser). This means you have to search using the Alt + F keyboard shortcut when looking for a specific message. But this is far better than being able to download only a limited number of messages.
Why open-source isn't always free
As is often stated, open-source software is 'free' in the sense of 'free speech', not 'free beer'. Most open-source software is distributed under what's known as a GNU General Public Licence, which allows anyone to download, modify and distribute its source code.
The licence doesn't stop anyone charging for the software when distributing it. However, if you do choose to modify and distribute it under a different brand name, you must make it dear that it's already licensed as open- source software and that the source code is available for download.
Profiting from the hard work of other developers by reselling open-source software could be seen as unethical, but there's nothing to stop it. For example. Blender (open-source 3D graphics software – see page 57) has been sold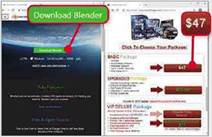 commercially under several brand names, such as the S47 (£35) Illusion Mage (www.illusionmage.com – see screenshot).
The Illusion Mage website states that the source code is available, so however questionable, the site is not breaking the terms of the original licence. But given that Blender is completely free, we certainly wouldn't recommend buying Illusion Mage (read Blender's response at www. snipca.com/29325).
PRODUCTIVITY SOFTWARE
MANAGE PDFs
DON'T USE – PDF-XChange Editor Review
Now over 25 years old, the humble PDF shows no signs of shuffling off into the digital sunset just yet. But despite its popularity, genuinely free software for basic PDF-editing tasks is curiously rare.
At first sight, PDF-XChange Editor seems to offer everything you'll need ("the smallest, fastest, most feature-rich FREE PDF editor/viewer available"). Dig beneath this bold claim on the website, and you'll find a note explaining that 15 percent of the features will place a 'trial' watermark unless you buy a licence.
Once you've downloaded and installed the program, you'll notice small shopping-basket icons next to certain features. Although you can still use these, doing so will place multiple garish 'BUY NOW!' adverts on each page of your PDF, complete with a link to the website. The end result is that your PDF becomes nothing more than a billboard for PDF-XChange Editor.
Worse still, even some of the most basic features – including merging, splitting and deleting individual pages – end up inserting watermarks.
In its favour, PDF-XChange Editor lets you edit text in an existing PDF without watermarks, which is something most free editors don't offer. However, PDFs aren't designed to be editable, and we found it very much hit and miss, often coming up against formatting problems.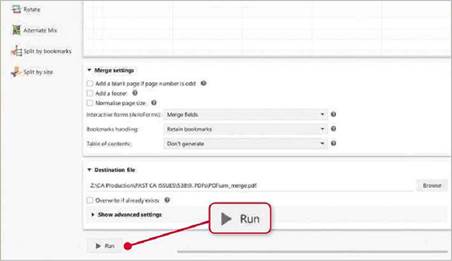 To merge PDFs in PDFsam, drag them into the window, rearrange them, then click Run
WE RECOMMEND – PDFsam Review
You'll find plenty of online tools to split, merge and insert pages within a PDF, such as PDFescape (www.pdfescape. com/windows). Although online tools are convenient, you'll have to put up with adverts and they all have restrictions (PDFescape includes adverts and limits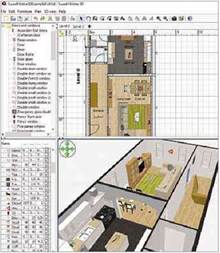 Create, explore and manipulate a virtual copy of your home in Sweet Home 3D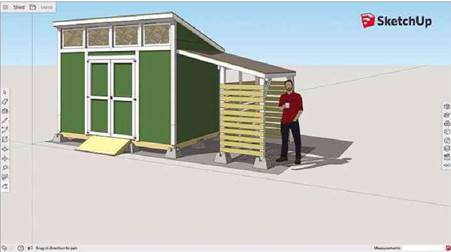 Sketchup turned its free version into an online service, meaning it no longer works without an internet connection
you to 10MB PDFs of up to 100 pages).
If you'd prefer PC-based programs, PDFsam is a good option that lets you manipulate your PDFs without restrictions or adverts. It's also incredibly easy to use. To merge two PDFs, for example, select the Merge option in the main menu, drag the PDFs into the centre of the main window, arrange them in the order you want, then click Run (see screenshot below left).
Just need a few pages from a large PDF? Click Extract, drag your PDF into the window, then select the pages you want.
If you want to edit text, you'll need to buy the premium version, which starts at £45. But for basic PDF tasks, PDFsam gets the Job done well.
CREATE 3D GRAPHICS
DON'T USE – SketchUp Free Review
Until recently, the 3D graphics package SketchUp was available only as a download in the shape of Sketchup Make. Last year, however, the free desktop version was replaced with SketchUp Free, which, while still a very capable program, is entirely browser-based, so you need an internet connection to use it. Many saw this as an attempt to push longstanding users into buying a Pro licence, which costs an eye-watering £530. The new web-only version lacks certain features of the older Make version, such as support for extensions.
SketchUp Make 2017 is still available to download (www.sketchup.com/download/make), but it's not clear how long for. Regardless, it will no longer receive updates, which has left many SketchUp users looking elsewhere for their 3D design needs.
WE RECOMMEND – Sweet Home 3D
If you prefer to keep your 3D sketches offline and unrestricted, Sweet Home 3D is a fine alternative to SketchUp. You can design a floor plan from scratch, but if you already have a sketch of your home's floor plan you can import it into the program as a background image and then use it as a guide to creating each wall. When importing it, you specify the length of one wall – Sweet Home 3D uses this to make sure the plan is to scale.
Once you have the structure in place, you can add windows, doors, stairs and other items, before filling it with other features, such as furniture, kitchen units and TVs. If you need an item that isn't in the program's library, you'll find more as free plug-ins at www.snipca.com/29392.
While building your virtual home, you'll see a 3D representation of it taking shape in the bottom-right window. You can explore the 3D model to get a feel for how it's shaping up. Sweet Home 3D also lets you recreate your garden, including adding a range of grass textures, bushes and trees. Once you've got a virtual copy of your home, you can test simple adjustments, such as moving furniture around, right through to large-scale home-improvement projects.
If you're after something with more features and are happy to invest a reasonable amount of time getting to grips with it, Blender (www.blender.org) is another free, open-source option (just steer clear of the rebranded, paid-for versions – see 'Why open source isn't always free', page 56). It's more complex than both SketchUp and Sweet Home 3D, but also far more powerful. And while it's possible to create floor plans (see this excellent YouTube tutorial: www.snipca. com/29393), Blender is more commonly used to create advanced 3D graphics. Version 2.79 was released just last month and a new interface is planned for the next major release early in 2019.