Smart thermostats have been around for a decade, but if you've never been inclined to fit one, it's time to think again. In October, the cap on domestic energy prices was lifted, and regulator Ofgem warned that a typical home's gas and electricity costs could climb by £ if paid by Direct Debit, and £ via pre-payment. That lifts the average annual bill to £ and £ a year respectively.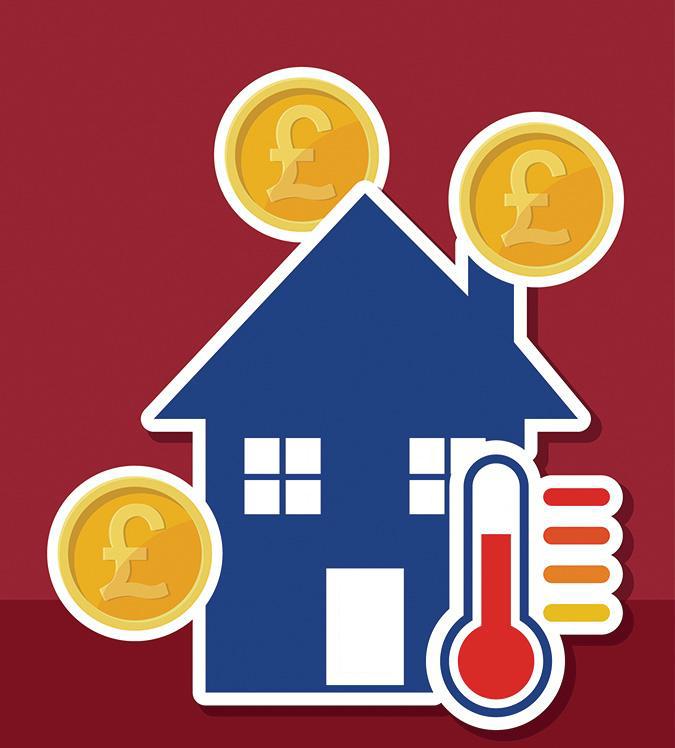 To cushion the blow, first compare your current tariff against available alternatives using a site such as MoneySavingExpert.com's Cheap Energy Club (www.snipca.com/39874), and if you're not still under contract, consider a more competitive plan. You can then turn to the latest technology to maximise your savings.
What is smart heating?
Smart heating combines a digital thermostat, a control box wired to your boiler and a hub plugged into your router, which connects the whole system to the internet. As long as the system's online, you can control your heating via a web browser, a smartphone app or a voice assistant such as Siri, Alexa or Google Assistant.
Better still, if you let the app track your location, it can automatically shut down the heating when you go out and switch it on when it detects that you're heading back home, so you don't waste energy heating an empty house or flat.
More recently, smart-heating systems have started to integrate with other smart devices installed around your home. So, if you have a Hive thermostat, for example, you can install door and window sensors (£ from www.snipca.com/39869, pictured above) that detect when they're open or closed. Should any of these report an opening, the thermostat assumes the house is warm enough, and turns off your heating.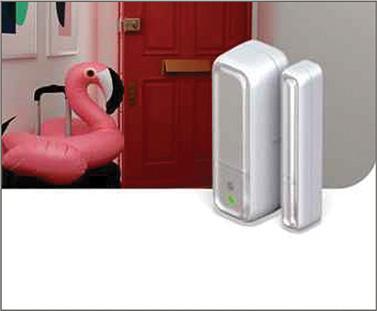 Likewise, if you have an electric heater plugged into a compatible smart plug and the thermostat detects that the air temperature has reached 25 degrees Celsius, it can cut power to the plug to turn off the heater. This not only saves energy: it could also avoid a fire if you've gone out and forgotten to switch it off.
Things get really clever when you combine two or more devices with your thermostat. Hive's range includes both thermostatic radiator valves and motion detectors (www.snipca.com/39870). By installing these in, say, a home office, you can make sure that a room you might not use at the weekend is only heated when there's someone in there. If you have a large, or poorly insulated property, heating only areas you're actively using can deliver significant savings.
What are the cost benefits?
Smart heating is an investment, and you need to be sure that the return will outweigh the costs: especially if you already have a functional thermostat and you always remember to turn off the heating before you head out.
The Hive Thermostat (www.snipca.com/39871, pictured below), from British Gas owner Centrica, (reduced to £ at the time of writing). The Hive Hub that connects to your router is an additional £, and installation is £ (you could do it yourself if you're confident, but don't take any risks). This makes a total price of £.
Optional extras such as motion detectors, smart plugs and radiator valves are charged separately. Although Hive's current thermostat has been on the market for eight years, it still works well and does all you could want, with optional sensors, cameras and valves adding significantly to the abilities of its integrated system.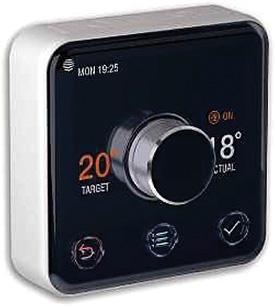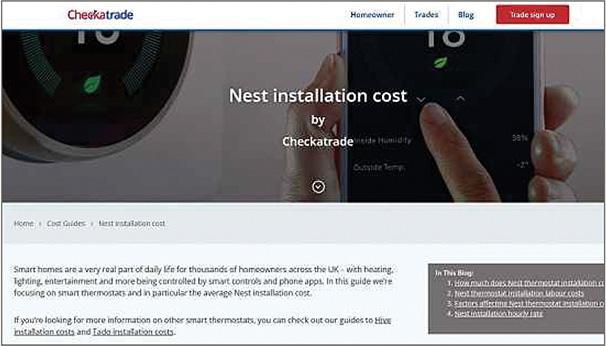 Nest's third-generation Learning Thermostat (www.snipca.com/39872, pictured below). Installation prices vary depending on your local contractors, but Checkatrade's guide prices (www.snipca.com/39862, see screenshot above) , depending on complexity and any additional work that needs doing.
Assuming you pay £ (half way between the two), the cost of getting set up with either Nest or Hive is roughly the same – around £.
More recently, Nest introduced the Thermostat E (www.snipca.com/39873), which is designed for self-installation and allows you to control your heating from your phone, but doesn't have the learning features of the full-fat thermostat.
How much can I save?
Ideally, you'll want to offset those purchase and installation costs as quickly as you can. Any gas and electricity price rises will help you maximise your return, as your savings will be greater, but you'd be lucky to recoup your outlay in less than a couple of years. Fortunately, the longer you live with your system, the more efficient it will become, allowing the savings to stack up over time. That's because 'smart' heating gets smarter: being linked to apps and servers means it can gather information about how long it takes your home to reach your preferred temperature.
With a traditional, manual thermostat, if you wanted the house to be at 24 degrees when you got up at 7am, you might set your heating to come on at 5.30am, even though – unbeknown to you – it only takes an hour to reach your desired temperature. As a result, you end up burning more gas than you need. A smart thermostat would spot that, and start switching on the heating 30 minutes later. If you later invest in double glazing or better insulation, it will reduce the settings once more, meaning the heating will come on even later, and the house will still reach your desired temperature at the appointed time.
Nest estimates that its smart thermostat can reduce heating bills by an average of 10 to 12 per cent per year (www.snipca.com/39866). But how much of your overall bill does heating account for? In January this year, Ovo Energy estimated (www.snipca.com/39865) that the average UK energy bill was £, of which heating comprised  (43 per cent). If the average energy bill has since risen to £, heating costs will be around £. Assuming you achieve Nest's optimum 12 per cent saving, you can trim that by £ a year, so will make your money back in a little over five years.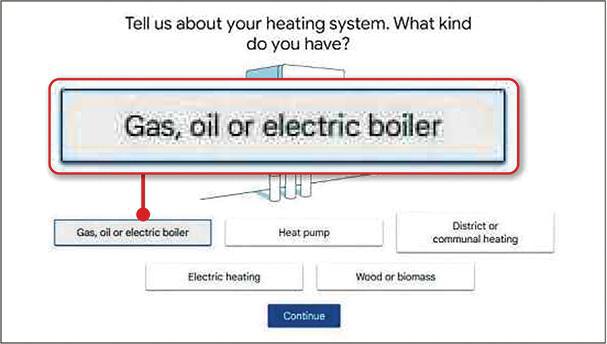 The higher energy prices rise, the more quickly you'll break even. Analysts are warning of a 30 per cent hike next year, (www.snipca.com/39864). If they're right, you'll earn back your outlay in four years.
Is my boiler compatible?
It's easy to check if your current heating system supports a smart thermostat. Hive works with electric, gas, oil and combi boilers, but not storage heaters. It has a handy checklist at www.snipca.com/39867, which includes a list of incompatible boilers. Nest has a step-by-step compatibility checker at www.snipca.com/39868 (see screenshot below) where you can click through an illustrated list of options for an on-the-spot verdict.