SHOULD I PAY FOR? Choose the right version of software. Read our Recuva Professional Review.
https://www.ccleaner.com/recuva
Price: £ Free trial: None
What you need: Windows 7, 8.1, 10 or 11
No file-recovery tool is guaranteed to restore your deleted data, but Recuva has a higher success rate than most. After being neglected by its developer (the Avast-owned Piriform) for several years, the program recently received some small updates, but is it worth paying for its Professional edition to get more features?
Unlike some free recovery tools, Recuva doesn't limit the number or size of files you can salvage. The paid-for version offers the same 'advanced file recovery' and 'Deep Scan' option (see screenshot) – it doesn't find or restore more items, so you don't get better results for your money.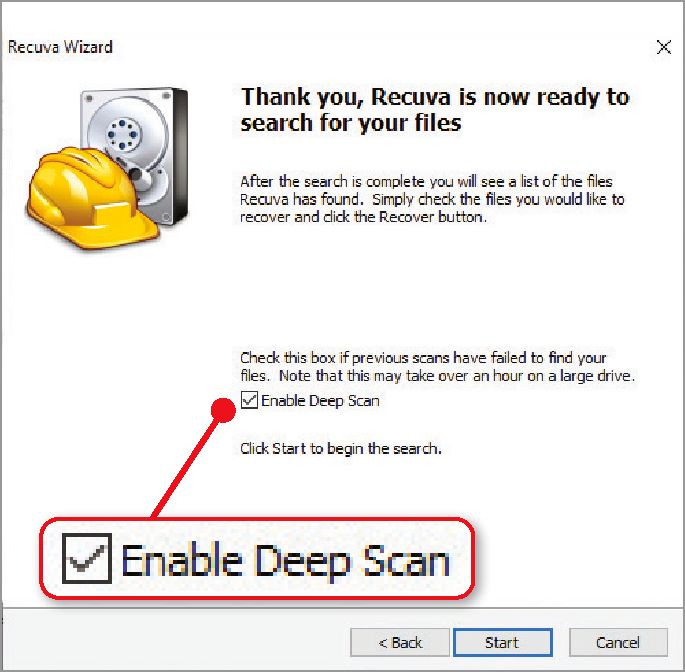 Its main benefit is the ability to recover deleted files from virtual hard drives, such as those created in VirtualBox. This is undoubtedly useful if you regularly work with virtual machines, but that's unlikely to apply to most home PC users.
Recuva Professional also offers automatic updates, but as the program is now rarely updated, and even then only with "minor performance improvements and bug fixes", it's hardly an incentive to upgrade. Besides, you can update the free version manually by clicking 'Check for updates'.
The only other reason to pay for Recuva is for 'premium' technical support. However, we doubt you'll get much help from Piriform or Avast unless you're complaining about Recuva's disgraced stablemate CCleaner.
OUR VERDICT: Don't pay for it
Whereas CCleaner now limits its best features to its Pro edition, the free version of Recuva offers everything you need to recover lost files, and there are no real advantages to upgrading. We only wish its developer paid more attention to this much-loved tool.