Voyager 5200 Review – I hate this headset. I really hate this headset. Why? Let me tell you why.
Don't get me wrong! This is a superb headset and don't let anyone tell you differently. Everyone knows that Plantronics Bluetooth headsets, or the Voyager series to be exact, can be counted on as the best Bluetooth headset in the market.
So what's my problem you say? Well, it's because I can't keep it. There I have said it. Shoot me now.
Voyager 5200 Review: IDEAL FOR MY EARS
The Plantronics Voyager 5200 series is the product that was offered to me for review.
The office knows I am extremely picky of the things I will actually consider trying and over the years, numerous Plantronics devices have found its way to my desk and into my delightful sensors – sense of sounds and my ears have been grateful.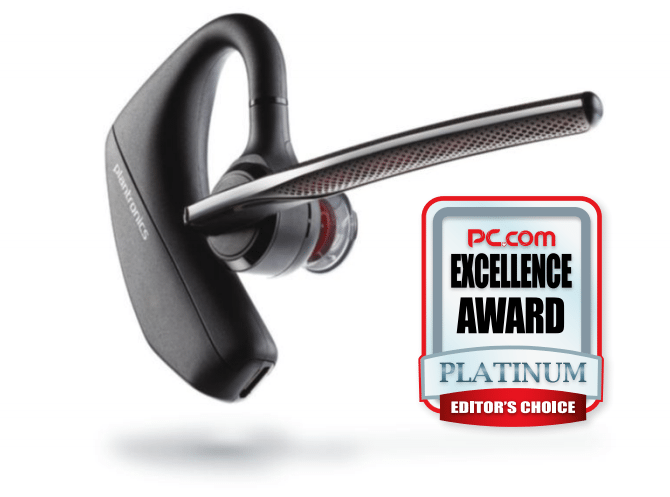 The new Voyager is no different than the previous other models from the brand that I have tried, and often can't find much fault in them.
Easily paired with your phone, via Bluetooth or NFC, all you need is to download the Plantronics Hub app from the AppStore or Google Play and it will let you customise your headset settings, find a lost headset, view the comprehensive user guide, and also check battery level.
It is fairly simply, even for those who hate reading manuals but love to hang on their phones. Information on the palm of hands.
Designs-wise, the headset is light enough but a little big to the sight.
Weighing in at 20 grams, the set provides up to seven hours talk time, though the unit I got gave me slightly more than five hours. But then again, who actually talks that long these days with the likes of Whatsapp, Viber and various other texting apps around.
It also comes with up to nine days standby battery live, and it is ample and gives you time to remember to charge your device through a Micro USB charge cable.
Comfortable, snug and a secure fit is what the headset gives you, but do take note if you wear spectacles like me. Do remove your glasses when you put on the Voyager for a better fit. If you try it while wearing your glasses it gets a tad bit difficult. I tried it first with, and realised it is better to put on before. So please use the ear piece before you start driving.
Voyager 5200 Review: LOUD AND CLEAR
With easily accessible and findable buttons on the headset, like the physical on/off switch button on the back, two volume buttons on top, and on the microphone, you have a call and voice command button. You can swing the microphone around to make the headset reversible to the side that fits you. The set also come with three different eartip sizes for the best fit. Didn't we already tell you it is easy to use?
It is also a cool headset as it syncs with your phonebook when starting up and announces callers' name when it comes through and lets you answer or ignore calls by voice. I loved that feature – ignoring call from colleagues during the test time.
You can also answer WhatsApp calls that come through – though you can't
ANSWER or IGNORE it by voice. Do it manually. Also I tried trying to listen to music through my Spotify and direction through Waze on it, but no luck there, it was just booming from the phone. Maybe I am not doing it right.
What else does this wonder device does? It comes with impressive noise cancellation, blocks wind, and I think it does more than what any normal Bluetooth headsets does, which I why I hate it.
Voyager 5200 Review: SPECS
DIMENSIONS: 178 x 106 x 106mm
WEIGHT: 20g
CONNECTIVITY: Bluetooth 41
RANGE: Up to 30m
Voyager 5200 Review: VERDICT
The headset everyone is fighting for in the office.