The editor takes a look at some headphones that might serve in the shack as well as being useful elsewhere in the home and office.
Headphones are an absolute essential in my shack. I invariably wear them while operating, not just to avoid disturbing other members of the family but they keep out extraneous noise and I'm convinced they also help me to pull out those weak callers during a contest, for example. And it's useful from time to time to be able to listen to the main receiver of my IC-7610 on one ear while monitoring the second receiver on the other ear. Read our AUSTRIAN AUDIO PG16 Review.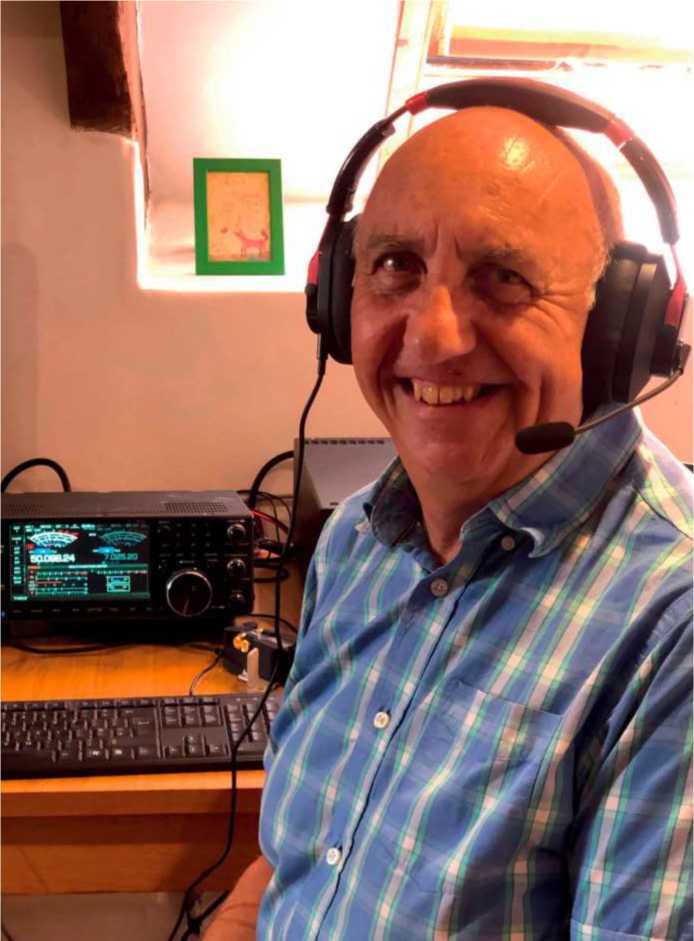 My experience of headphones has been mixed, to say the least. I have, for example, spent considerable sums on two different Heil headsets, only to have both of them disintegrate on me. Hopefully not an experience shared by all Heil users. I've also owned two sets of Bose QC15 noise cancelling headphones. Again, expensive, but the noise cancelling is superb. However, one pair recently broke – I had discovered that there is one notable weak point in their construction. And I hear that the latest Bose headphones that use Bluetooth have delays (latency), which can affect Morse reception. So, in recent years I have resorted to using cheaper headphones, including the excellent bhi HP-1 ones I reviewed in the July 2019 issue of PW. I held onto the review pair and bought a second pair second-hand in order to have back up, should they be needed.
You can imagine then, that I was interested recently to be offered a rather different headset to review. This is the PG16 Pro Gaming Headset from Austrian Audio, now available here in the UK. A gaming headset? Well, yes. But potentially more than that insofar as this appears to be a well-made headset, with built-in microphone, at a midrange price. But how would it perform in amateur radio service?
Before answering that, and by way of background, Austrian Audio was an upshot of AKG moving its operations out of Vienna. Several former AKG employees came together to form Austrian Audio, and the result is a young(ish) company with an experienced team.
In Use
Anyway, back to the question as to how they perform. The answer is that they are pretty good. I have used them for several contests now -they are comfortable to wear, the sound quality is excellent and they appear to be well made. Although not noise-cancelling, because they are over-ear they do a good job of keeping out extraneous noise (including the fan noise from my transceiver and linear amplifier). What more to say! They have a built-in microphone (that can be rotated out of the way when not in use, which also mutes the microphone), not necessary for CW operations of course. But, even for me (primarily a CW operator), they have the added benefit that
they work well in use with the PC for Zoom calls and similar. For this purpose, the main connector is a four-way 3.5mm one as used on modern PCs, your smartphone and many other devices. They also come with a Y-adaptor, Fig. 1, to split out microphone and headphones. The features and specification appear in the sidebar. To use the microphone with your rig, you will need a suitable adaptor to suit the 3.5mm plug on the headset -available for most transceivers. The 1.4m cable plugs into the headset so can easily be detached. The headset also comes with a handy carrying bag.
Incidentally, it's probably worth a mention that I wear glasses but the headset sat comfortably over them.
PG16 Specification
Metal hinge for maximum durability

Soft memory foam earpads to keep you comfortable during the longest sessions

Foldable construction for easy storage, uncommon in this price range

Detachable 1.4 m cable included

High quality/price ratio-they're especially good value

Multi-Platform: Compatible with PC, Mac®, PS4″, PS5″, Xbox" (controllers with TRRS socket)

Teamspeak certified

Pro Gaming Headset

Frequency range: 12Hz – 24kHz

Drivers: 44 mm High-Excursion

Sensitivity: 113dBspl/V

Impedance: 25 ohm

Input Power: 150mW

Microphone boom: with Mute function

Microphone directional characteristic: omnidirectional

Cable (detachable): 1.4m

Connector: 3.5mm (1/8in) TRRS

Adapter (included): 3.5mm (1/8in) TRRS to 2x 3.5mm (1/8in) TRS

Dimensions: 205 x 180 x 80mm

Weight (without cable): 265g

High-quality pro sound for discerning gamers

Featuring an immersive and outstanding precise sound – achieved by the highly acclaimed Austrian Audio High Excursion technology. Outstanding passive noise cancellation for uninterrupted focus. Earpads made out of special slow retention memory foam for the greatest comfort during long listening sessions.
PG16 features:
Our proprietary High Excursion Technology, for high resolution sound

Spatial Sound Card 7.1. surround sound software from New Audio Technology included

Soft memory foam earpads to keep you comfortable during the longest sessions

High-end omnidirectional microphone with "Tilt-To-Mute"-functionality

Metal hinge for maximum durability

Foldable construction for easy storage, uncommon in this price range

Detachable 1.4 m cable included (Optional replacement different length cables available)

Multi-Platform: Compatible with PC, Mac®, PS4″, PS5″, Xbox" (controllers with TRRS socket)

TeamSpeak" certified
An alternative is the PB17 headset, Fig. 2, aimed at business users. Very similar but black in colour and with a USB connector rather than the Y-cable. Sonically, both models are identical.
Conclusions
I liked this headset and despite being sold as a 'gaming' headset I suspect it could well find a place in amateur radio shacks, given that it is comfortable to wear, works well and can fulfil other uses around the house (I am listening to Spotify on my smartphone through the PG16
Fig. 1: Included Y-cable.
Fig. 2: The all-black PB17 'business' headset.
while writing this, in order not to disturb my wife). Price-wise, they fall nicely between the cheap communications-quality headphones that many of us use but are significantly cheaper than the premium headphones aimed at the amateur radio market (and cheaper than most 'quality' music and gaming headphonsets). A good compromise perhaps?
Best AUSTRIAN AUDIO PG16 prices ?

£

129.00
2 used from £70.76
3 new from £129.00
in stock


$

169.00
2 new from $169.00
in stock


High-quality pro sound for discerning gamers. Hear every detail as the designers intended. The Austrian Audio Pro Gaming Headset PG16 offers you everything you need as a solid gamer. First and foremost, a crystal clear, high-resolution sound with perfect spatiality, allowing you to precisely...

MORE DEALS