Philips 241b7qpjkeb review – There was a time when we thought all monitors would soon be 27in. Anything bigger than that was too expensive. Anything smaller wasn't so much cheaper that it was worth sacrificing the extra inches. The only catch was that affordable 27in models were stuck at Full HD resolution, making the images look less crisp than they might be.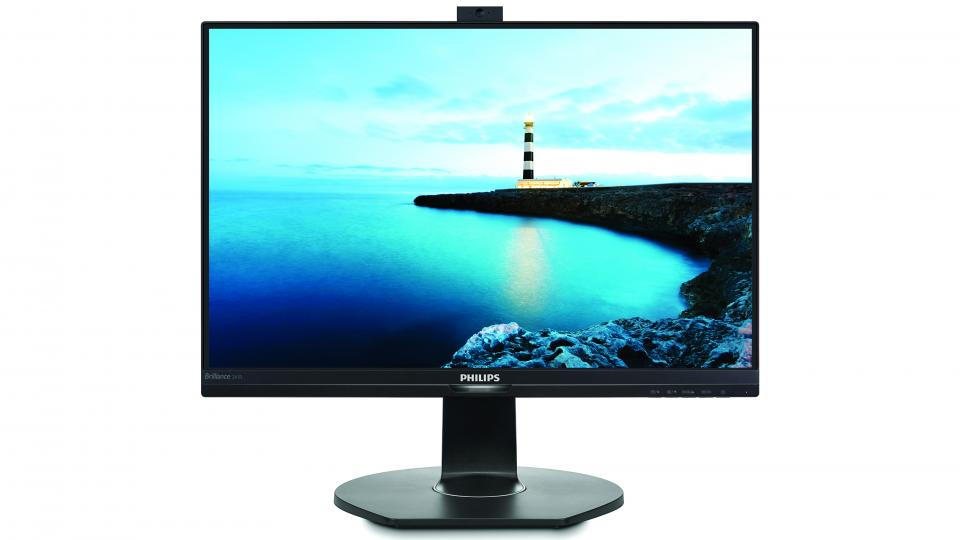 Keep it away from bright light, but this screen is accurate, versatile and stylish
Recently, we've noticed a change. You can buy a 27in monitor with ultra-sharp 4K resolution from around £350, but if you want to pay less, many of the best options are smaller. This Philips Brilliance model is a great example. It's only just over three-quarters the size of a 27in monitor, but that's still enough to show two A4 pages at life size (or a bit less with toolbars displayed), and its standard 1920×1080 pixels look sharper. The Windows 10 desktop is still very legible, and the fully adjustable stand means you should have no trouble making yourself comfortable. You can even rotate the screen 90 degrees to portrait format (pictured below).
Although it bulges at the back, the Brilliance is slim at the edges, with stylishly narrow bezels. A built-in webcam pops out of the top when required. We've seen better audio and video quality, but it's really handy for the occasional Skype chat, and a handy bonus in a reasonably priced monitor. Stereo speakers are also included. Again, they aren't the best in the world, but there's a pass-through USB 3.0 port to plug in a USB stick or charge your phone without having to connect to your PC. Philips' Power Sensor feature detects when nobody is sitting in front of the screen and dims it, a sensible idea that could cut your electricity bills (albeit only slightly). Picture options include a low blue-light mode to help avoid extended use disrupting your sleep patterns.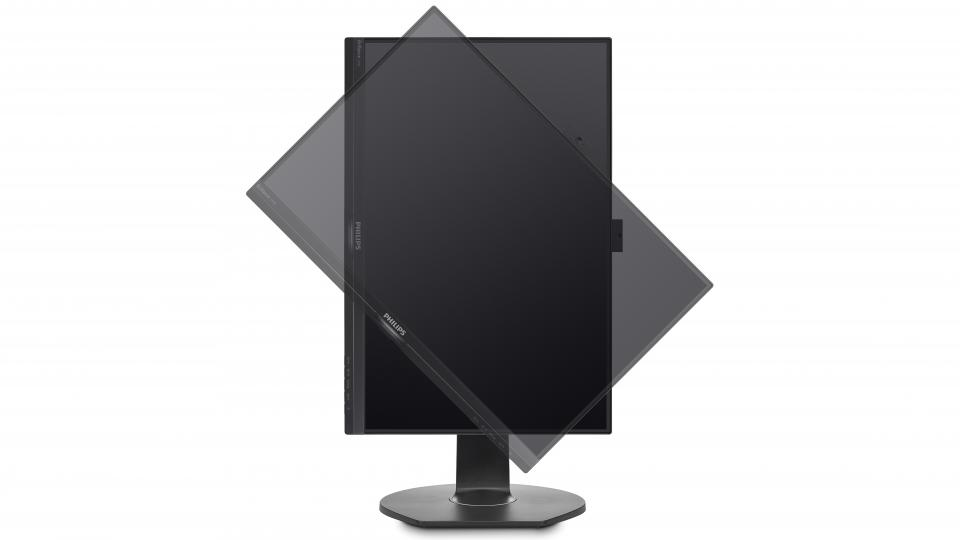 You'd expect the picture quality to be average, but our test results were more positive. Covering just under 91 per cent of the sRGB colour range, this isn't quite a professional photo- or video-editing monitor, but accuracy was very good, and high contrast gave us an image we were more than happy with. Brightness is limited, so you'd want to avoid using this screen where sunshine or bright lighting could interfere.
Philips 241b7qpjkeb SPECIFICATIONS
23.8in IPS LCD • I920x1080-pixel resolution • 2.0 megapixel webcam • HDMI port • Display Port • VGA port • 541x257x492mm (HxWxD) • One-year warranty
Philips 241b7qpjkeb Connection Ports

Philips 241b7qpjkeb review: VERDICT
A very decent picture, attractive design and some useful extras at a very reasonable price

Philips 241b7qpjkeb ALTERNATIVE
If you prefer big, this 31.5in 2560×1440 screen is great value, with similar colour quality but fewer features
Philips 241b7qpjkeb price