Nero 2015 Platinum Review
Nero 2015 Platinum Review – Burn your files to disc or stream them to all your devices using this handy suite of programs
Nero's disc-burning program has been around for ages and has now evolved into a suite packed with other media-related features. The latest 2015 Platinum release includes the core Nero Burning ROM software for burning DVDs, Blu-rays and other optical discs, as well as applications to manage, share and edit your video, audio and image files on your PC.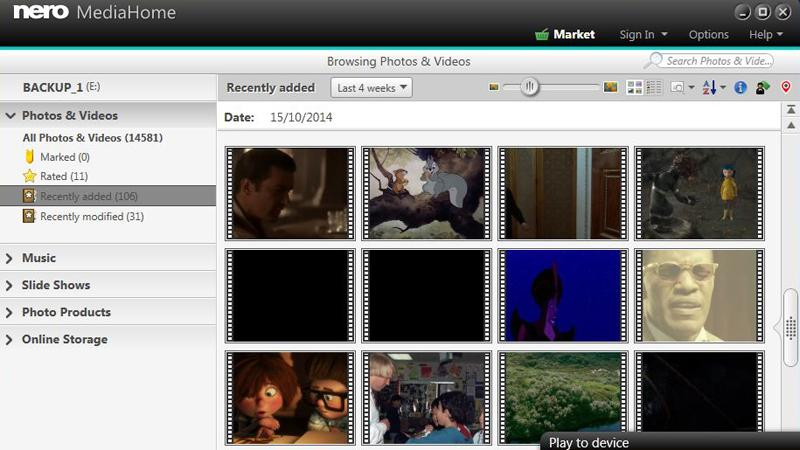 Burning ROM has always been an excellent program for writing optical discs and it's virtually unchanged from previous versions. It still lets you add files to discs using an easy drag-and-drop interface, while offering a whole range of options, including DiscSpan which automatically spreads your data across multiple discs if it won't fit on one.
While Burning ROM is fairly simple to use, you can make life even easier with the cutdown version, Nero Express. One minor niggle is that the user interface in both applications looks a little dated when compared with other programs in the suite.
Of these other apps, the next most useful is MediaHome, which categorises image, video and audio files on your PC by data such as tags, date created and (for the first time) location, so you can browse them more easily. MediaHome now also detects individual faces in your photos, grouping images of the same person and letting you tag an image with that person's name. While this face-recognition feature works fairly well, it can be caught out by sunglasses, facial hair or growth spurts in children, and then tends to create multiple groups of pictures for the same person.
You can view or listen to media files directly from within MediaHome, but as with previous versions the experience isn't particularly slick. For example, you can't queue music up to be played next while an existing selection is playing. Still, the software supports a huge number of video, audio and image formats.
Where the suite really excels is in sharing media from your PC to other devices on your home network. The previous version of MediaHome added a media server that let you play audio and video stored on your PC on other devices, such as a smart TV or set-top box. Now you can stream media to a mobile device running Android or iOS using the Nero MediaHome Receiver app. Cleverly, MediaHome automatically converts the stream to the optimum format for your mobile device. Bear in mind that streaming only works over your home Wi-Fi network. You won't be able to watch the videos on your work PC during your lunch break, for example.
Three other apps work with the Nero suite: MediaHome WiFi Sync lets you synchronise media files between your computer and mobile device, while Nero AirBum lets you bum content from your mobile device to a disc, although the process is slower than copying the content from your device to your PC and then burning it. BackltUp lets you back up a device to your PC or to Nero's servers (you get 5GB of space free). You can download a version of BackltUp for your PC, but you'll need to sign up for a paid plan to unlock key features such as scheduling and support for local storage.
As with previous versions, Nero 2015 Platinum is a useful suite with some good apps. There's a lack of consistency in app design, however. The newest look slick, while older ones are cluttered and dated. More importantly, it's rather expensive. Nero 2015 Classic is cheaper and only lacks 4K video support and a few advanced video-editing features, making it a better buy for most.
Nero 2015 Platinum Review: VERDICT
This media suite is good, if a little pricey. Unless you need 4K playback and editing, save a few quid by opting for Nero 2015 Classic instead.