You'll recall that the Moto G6 revived our faith in Motorola's budget G family.
If you want to pay even less, the G6 Play is a similar size and shape but with a slower processor, plastic back, single rear camera and lower-resolution screen.
It also lacks the G6's water-repellent coating, but if you drop it in a pond you've lost 70 quid less, so it's swings and roundabouts really.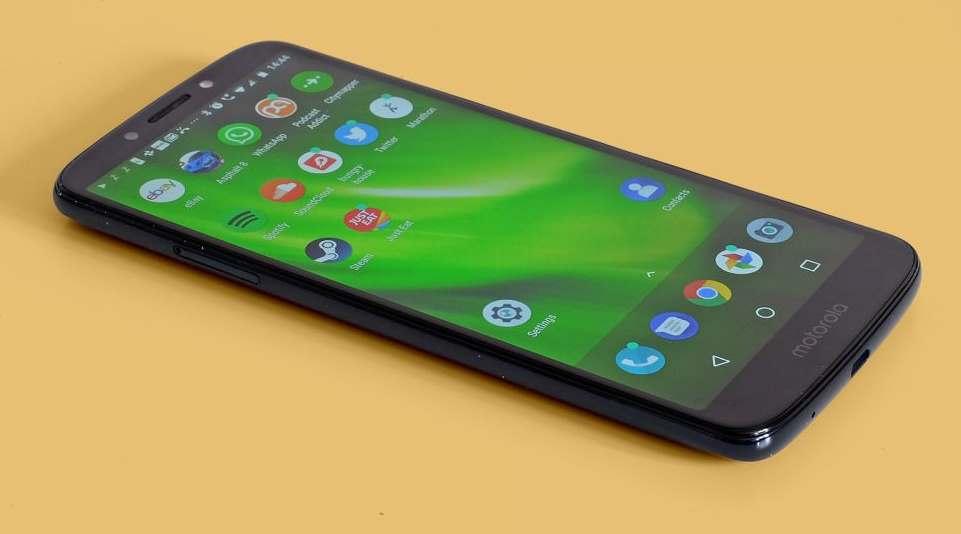 Our G6 Play came in an upmarket dark, glossy finish called Deep Indigo; it's also available in gold.
It's not the slimmest phone.
SPECIFICATIONS:
5.7in 1440×720-pixel screen • 13-megapixel rear camera • 8-megapixel front camera• 32GB flash storage • microSD card slot • 802.11n Wi-Fi • Bluetooth 4.2 • Android 8.0 • 3G/4G • 154x72x9mm (HxWxD) • 175g
and has a bit of a camera bump on top of that, with the fingerprint reader below it on this model.
But we like the curvy edges, and the 5.7mm screen, in the tall 18:9 format, is a good balance between size and grippability.
It's not super-sharp, but with similar colour quality, better contrast and higher brightness than the G6, this isn't a bad screen.
The rear camera is average, resembling the G5's, but has a great HDR mode; the front camera is better than some, and has flash.
Helped by the paucity of pixels, Android 8 chugs along quite nicely on the Snapdragon 430 processor, the same as last year's pricier G5, and most games run fine.
The surprise is a 43 percent bigger battery, which paid off in proportion in our video playback test: the G6 Play lasted 15 hours 39 minutes, versus 10 hours 45 minutes for the G6.
VERDICT:
Best Motorola Moto G6 Play prices ?
MORE DEALS

ALTERNATIVE:
Huawei Honor 9 Lite
With dual camera and 1080p screen, this has the frills the G6 Play lacks, but not the battery life