Motherboard
Motherboards It might seem that your choice of motherboard is fairly straightforward; Intel or AMD compatible, depending on the CPU you are going to use. However, if you want to get the best out of your new PC, you really need to choose a motherboard based on your main usage aims. A gaming motherboard will offer very different features to one designed for general use or office work. Over the next few pages we will look at the many different motherboard options available to you.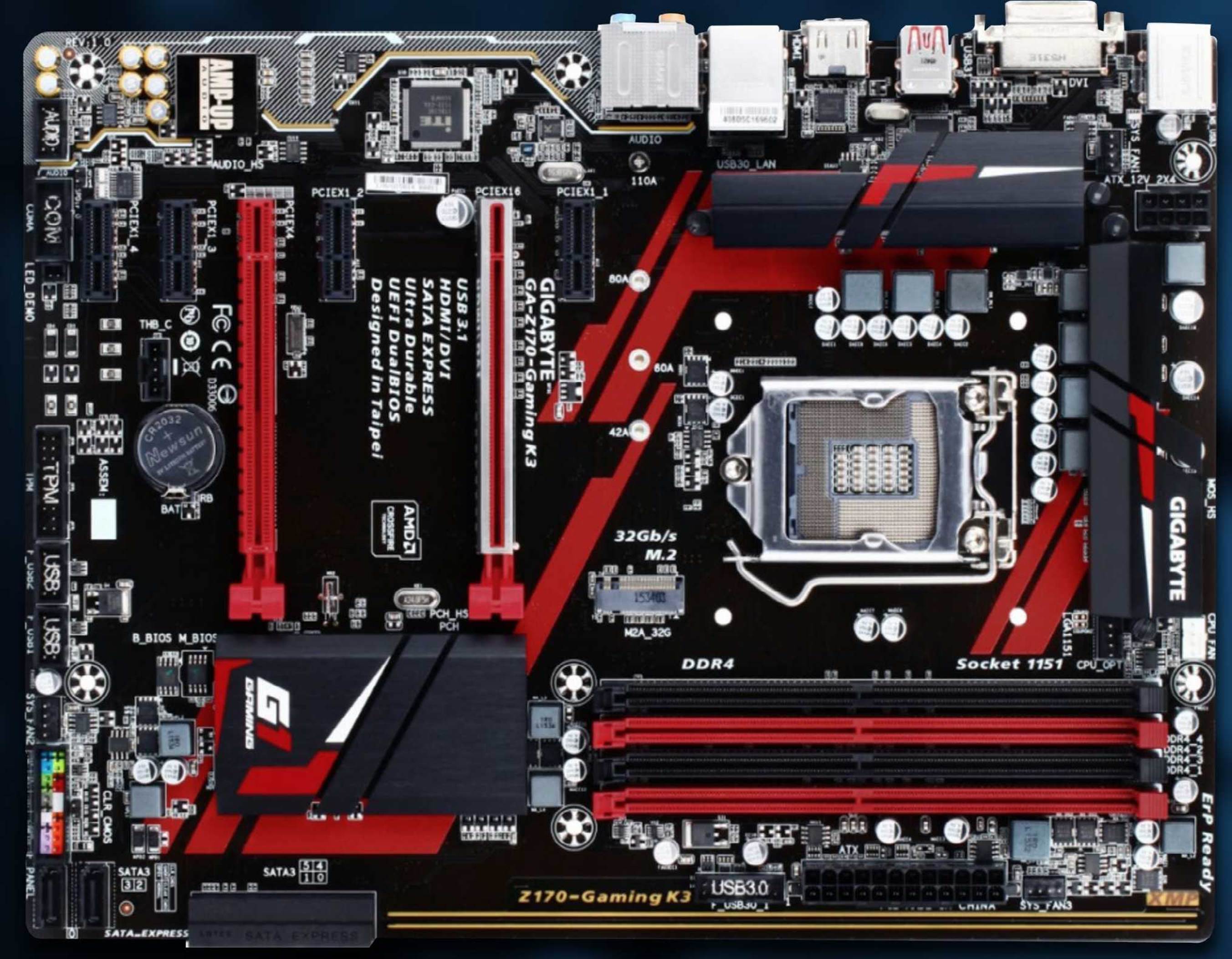 START BUILDING
Motherboard: Gigabyte Z170-Gaming K3 (Intel, ATX)
Choosing a Motherboard
The motherboard (or mainboard) in your PC is the foundation of everything else you plan to add, so it makes sense to ensure you choose the best one possible.
INTEL OR AMD
Your only real choice of processor is going to be between Intel and AMD and so your choice of motherboard is going to be based initially, on which processor type you have decided to go with. Intel are the market leaders, with the fastest and most powerful processors among their range. However, AMD make some very good processors and they tend to be considerably cheaper; so if you are on a very tight budget, this could be an option. Once you have decided which to use, your search for a motherboard can be narrowed down slightly.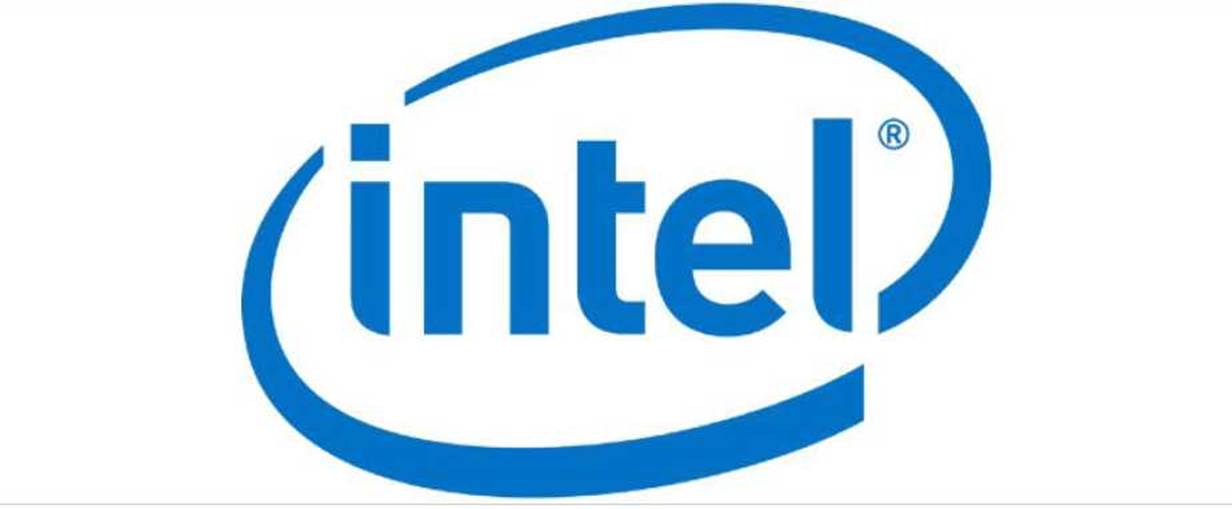 SOCKET TYPE
Although all processors might look, on the outside, pretty identical they are almost continually being improved and updated, and will only fit into certain sockets. Once more your motherboard choice is going to be dictated by the processor you plan to use.
We are using an Intel Core i5-6600K processor in our build, so our motherboard had to have an LGA 1151 socket. It wouldn't have fitted into the slightly newer LGA 2011 socket used by an Intel Core i7-6800K. AMD use a different but similar system.
Here your choice will be between AM1, AM3+, FM2 and FM2+. Whichever you go for, make sure the motherboard socket matches your CPU, or it will be an expensive mistake.

CHIPSET (INTEL)
Assuming you have chosen to build with an Intel CPU, the next step to narrowing down your motherboard search is to choose a chipset. A chipset is simply a set of electronic components in an integrated circuit, so chipset types are really just a way of denoting different combinations of motherboard features. Choosing between them is usually about what you plan to use the PC for mainly. Gaming chipsets like Z170 and Z97 Express tend to allow overclocking and multiple graphics cards. H chipsets (H97, H110, etc.) are usually more mainstream, losing the overclocking feature for example. Q and B chipsets are aimed more at business or non-media builds.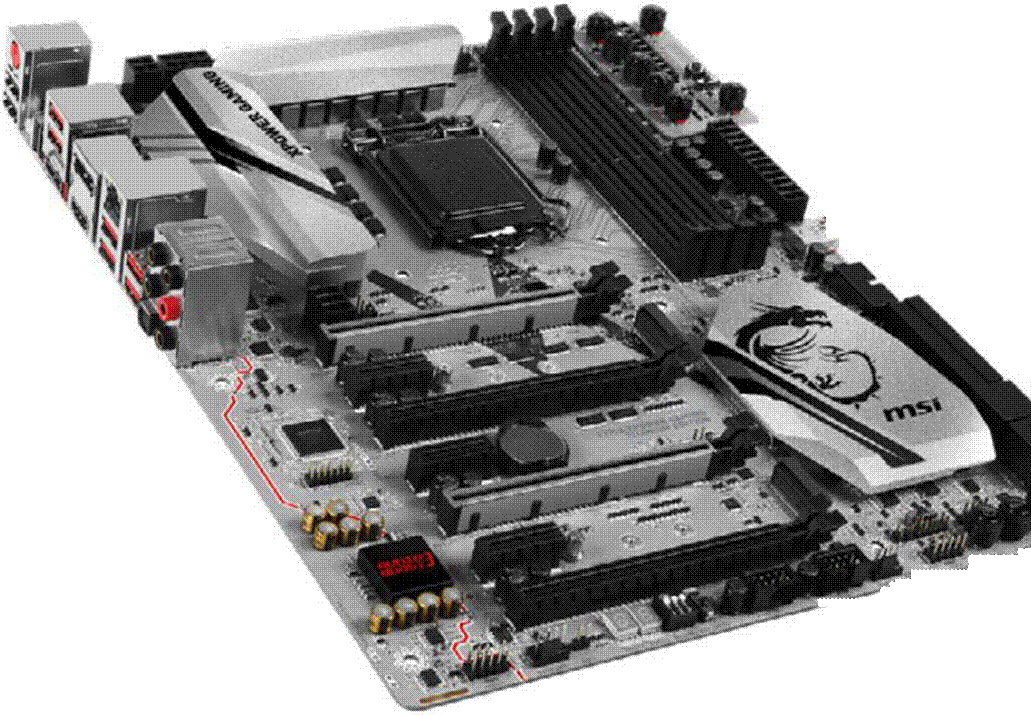 FORM FACTOR
Hopefully you now know the socket and chipset type you want your motherboard to have, so now it is time to decide on the size or form factor of the board. Motherboards are unequally divided into four main sizes (largest to smallest): E-ATX, ATX, mATX and ITX (or Mini ITX). Whilst it is possible to find boards in each size with a full complement of features, this is more about matching the motherboard to the case you are using, or vice versa. E-ATX boards will only fit in E-ATX cases; ATX will fit in ATX and often E-ATX; mATX will fit in ATX and mATX cases; and ITX normally only fits in ITX cases. ATX is the most standard of the sizes, so you will have a better choice and be more likely to get a good deal.

MOTHERBOARD FEATURES
Most current motherboards offer a broadly similar range of sockets, ports and features. Most if not all, will include multi-channel on-board audio, multiple SDRAM sockets, PCIe sockets, basic on-board graphics, LAN port, HDMI and DVI support, and much more. However, and as with everything, the more you spend the more you can expect. Gaming motherboards may feature lighting and on-board cooling; media boards may give you 7.1 channel HD audio and extra USB 3 connections. Think about what you want to do with your PC and try to find a board that offers the level of features you want.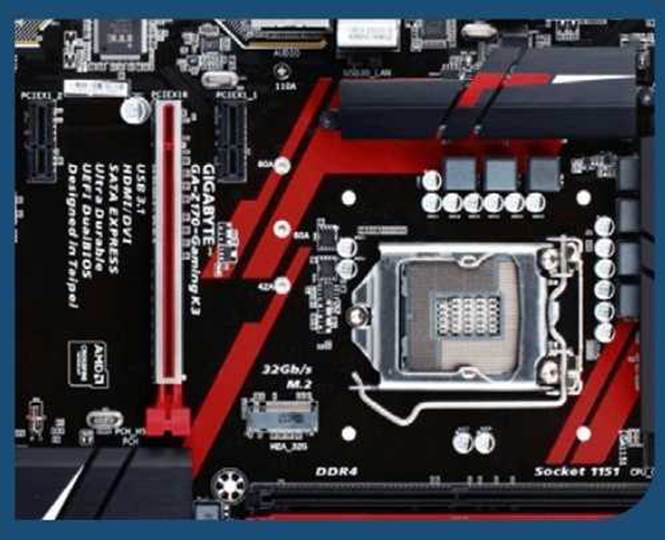 CPU SOCKET COMPARISON
Intel and AMD processors use completely different types of socket, so an Intel CPU won't fit into AMD motherboard.
Intel LGA 1151 Socket
Intel processors are built with the contact pads on the bottom of the chip and the pins that connect to those contacts are in the socket on the motherboard.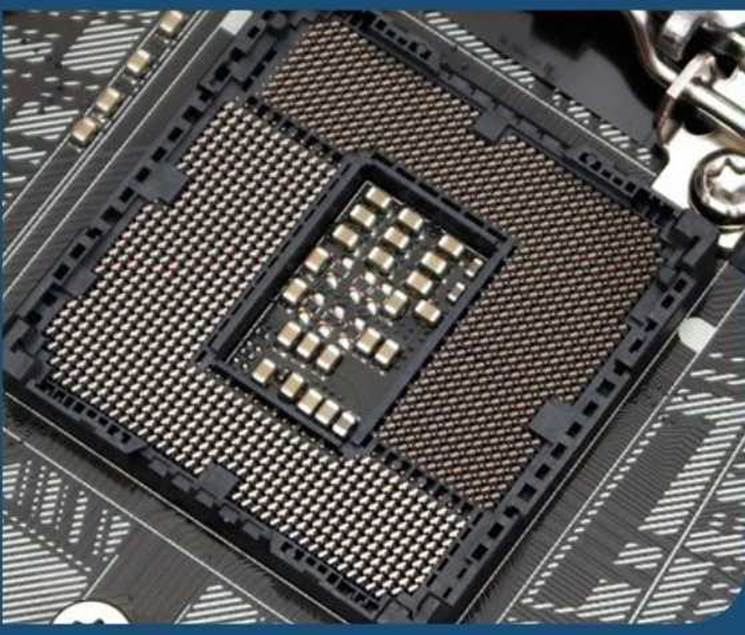 AMD AM3+ Socket
AMD processors are made the other way around, with the pins on the bottom of the processor, which fit into individual contact points in the motherboard socket.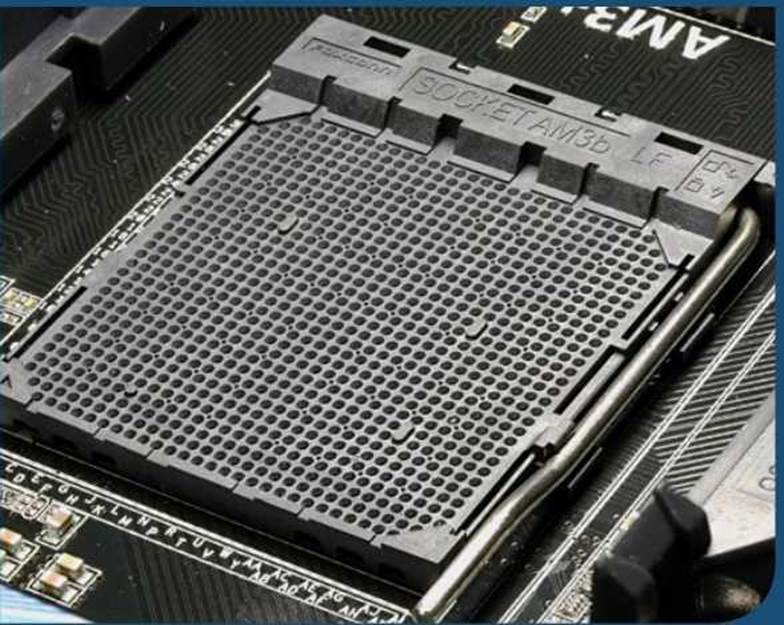 Recommended Minimum Specification
The motherboard you choose for your build needs to be up to a variety of tasks, be able to support a number of components and be suitable for your daily use. The exact specification you need may well be different to the specification another builder needs but there is certainly a base level of features you should look out for when you make your choice.
GAMING/MEDIA BUILD
With a gaming or media build, you'll be needing support for HD displays, faster memory, etc. 4 x DDR3 or DDR4 DIMM sockets supporting up to 64 GB of system memory Dual channel memory architecture Support for DDR3 1600/1333 MHz memory (minimum) Support for Extreme Memory Profile (XMP) memory modules Integrated Graphics Processor – Intel HD Graphics support Sli or CrossFire Support 1  x D-Sub port, 1920×1200@60 Hz 1 x DVI-D port, 1920×1200(5)60 Hz 1 x HDMI port, 4096×2160(5)24 Hz High Definition Audio 2/4/5.1/7.1 channel High Speed LAN chip (10/100/1000 Mbit) 1 x PCI Express x16 slot, running at x16 (PCIEX16) 1  x PCI Express x16 slot, running at x4 (PCIEX4) 2   x PCI Express x1 slots 2x PCI slots 1 x M.2 Socket 3 connector 3   x SATA Express connectors 6 x SATA 6Gb/s connectors Support for RAID 0, RAID 1, RAID 5 and RAID 10 up to 8 x USB 3.0/2.0 ports 6 x USB 2.0/1.1 ports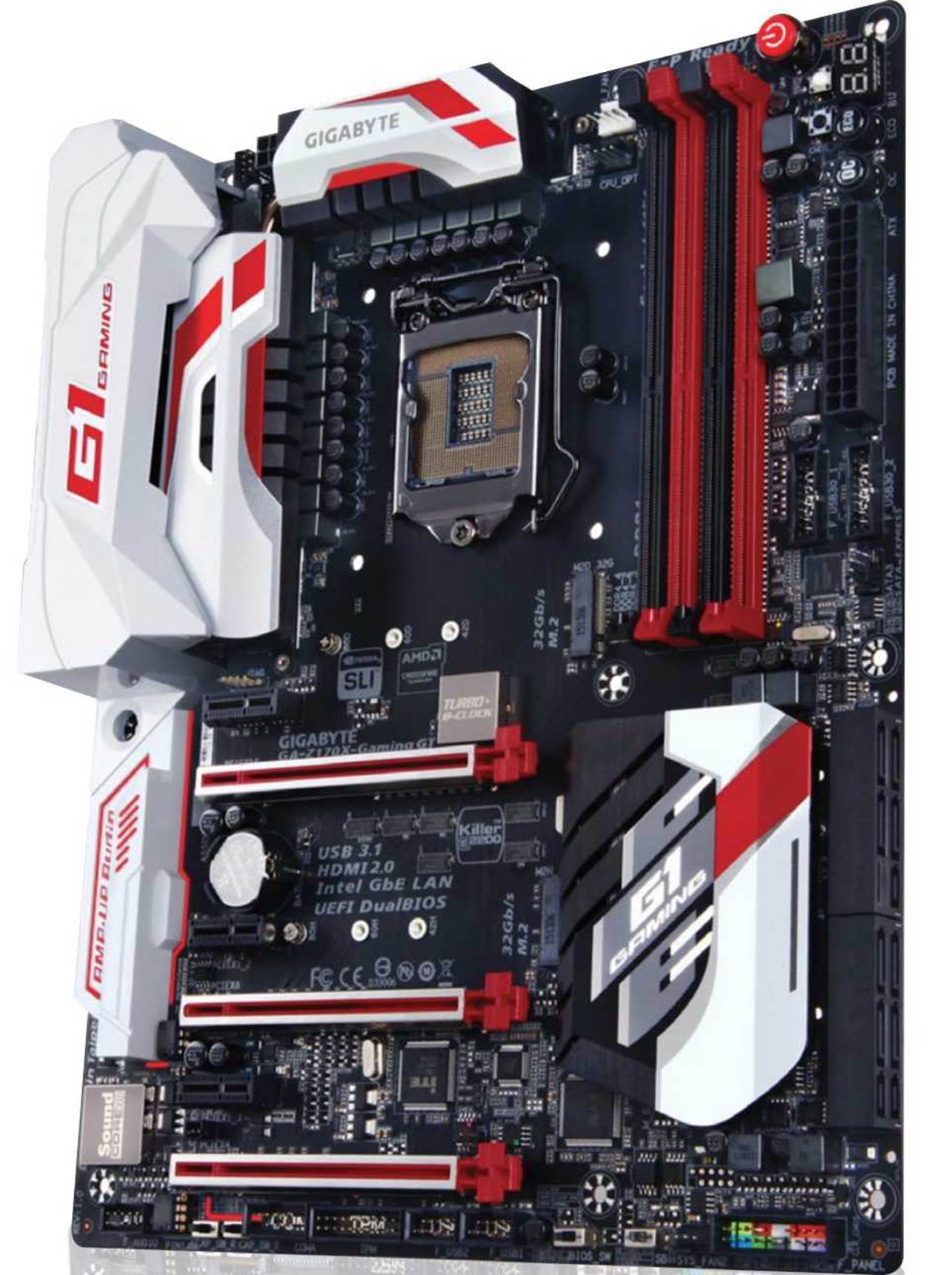 WHAT IS BIOS?
The BIOS (Basic Input/Output System) is an often overlooked but absolutely vital part of your computer system. The BIOS is particular to each type of motherboard and is provided by the motherboard manufacturer. You see it every time you switch your computer on and it's responsible for those lines of text that flash up on the screen before Windows launches, listing things like installed RAM and other hardware details. It's the core software of your system and boots up the computer, launches Windows and in some cases allows Windows and other apps to access things like hard drives, the keyboard, USB connections and other hardware components. The BIOS is built in to your system and is stored on a type of flash memory chip on your computer's motherboard. For this reason it is often referred to as "firmware", since it is in part both software and hardware. You can see which version of the firmware your particular motherboard ships with by looking for the label printed on the board itself. You can then check on the manufacturer's website to see if you will need to update the BIOS after installation.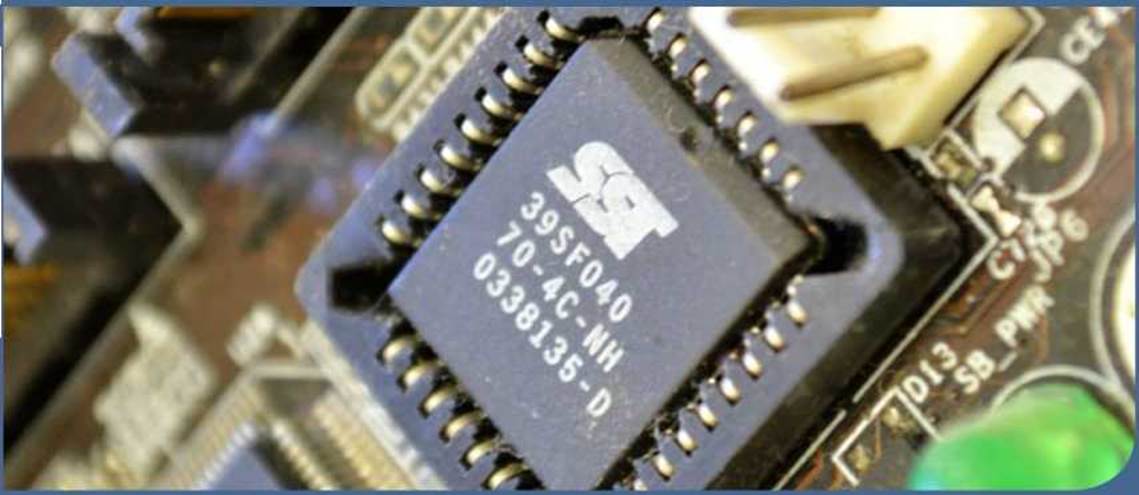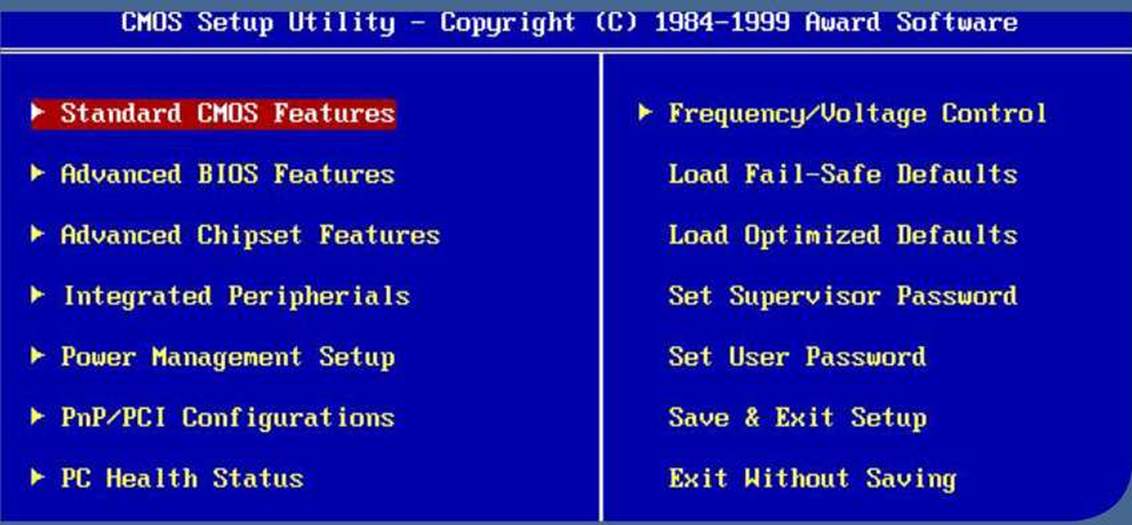 GENERAL/BUSINESS BUILD
Although a motherboard designed for gaming will work in a general build, if you don't plan on doing any gaming, you can save money on those features.
2 x DDR3 DIMM sockets supporting up to 32 GB of system memory
Dual channel memory architecture Support for DDR3/DDR3L 1600/1333 MHz memory modules Support for ECC UDIMM 1Rx8/2Rx8 memory modules (operate in non-ECC mode) Support for non-ECC UDIMM 1Rx8/2Rx8 memory modules On-board Graphics – Integrated Graphics Processor 1 x D-Sub port, supporting a maximum resolution of 1920×1200(5)60 Hz 1 x DVI-D port, supporting a maximum resolution of 1920×1200(5)60 Hz High Definition Audio 2/4/5.1/7.1 channel Support for S/PDIF Out High Speed LAN chip (10/100/1000 Mbit) 1 x PCI Express xl6 slot, running at xl6 (PCIEX16) 1 x PCI Express x1 slot 2 x PCI slots 4 x SATA 6Gb/s connectors 4x USB 3.0/2.0 ports 8x USB 2.0/1.1 ports