LENOVO IdeaCentre 620S Review – It's hard to describe what the IdeaCentre 620s looks like. It could star in one of those films where mysterious aliens approach Earth and nobody knows what they want. Because it's mounted on a foot, it even hovers slightly. This is the kind of PC you want to keep on your desk, not under it (if only so you can keep an eye on it). You wouldn't want it attacking major population centres while you weren't looking.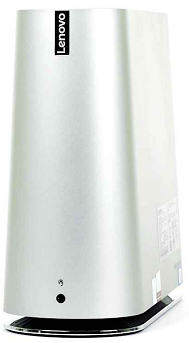 Does the basics well and won't baulk at video editing
It would also look at home in the living room. Compared with a typical desktop tower, it's extremely compact. Inside, in this configuration at least, is an Intel i5-7400T processor from last year's seventh-generation Kaby Lake range. The 'T denotes a version that runs slower to keep temperatures down inside the small enclosure. But it's still a quad-core i5 desktop processor, which is faster than i5 laptops, and in our tests it beat a more expensive HP Elite Slice mini PC based on the same chip, scoring well in multitasking. In short, this is a decent mid-range Windows 10 system that'll fly through basic web browsing and office tasks and won't baulk at some photo or video editing.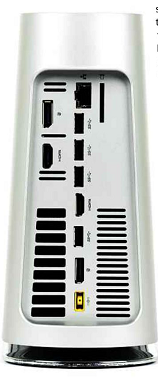 Impressively, Lenovo has also squeezed in a GeForce GTX 1050 Ti graphics card with 4GB of its own memory, meaning you can also run most 3D games smoothly at Full HD resolution, and perhaps beyond, on very high-quality settings. It's not quite up to powering a virtual-reality headset, scoring just 2.4 in the SteamVR benchmark test, which is a polite way of saying T don't think so'. We guess there's got to be a limit to what you can shoehorn into a mini-monolith for 700-odd quid.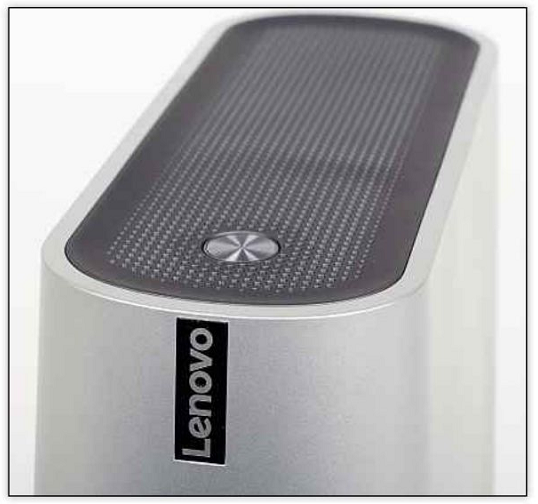 The 1TB hard drive matches SSDs, or even the best mechanical drives, writing files at no more than 90 megabytes per second (MB/sec) in our tests. But it does come with 16GB of super-fast Intel Optane storage that boosts read speeds to 845MB/S (nearly 10 times faster), and because you'll be reading more than writing, that's not bad. We didn't find the 620s felt slow to start up or open programs. Lenovo's Family Cloud app makes it easy to access the hard drive from phones and tablets, which is handy.
Refreshingly, Lenovo doesn't slap a 'Breaking seal voids warranty' sticker on this tightly packed machine but encourages you to open it up for processor, graphics, storage and memory upgrades. 'Simply slide off the cover, then use a screwdriver to open the inner shell. Et voila!' Except those weren't exactly the words we uttered on discovering that 'use a screwdriver' meant undoing a large number of tiny screws, after which everything was still wedged into tight little compartments. Still, any degree of upgrade and repair potential is welcome.
Also built in is a Dolby Premium audio system with a woofer and tweeter that deliver good sound quality, plus a far-field mic that helps Cortana hear you from across the room. This would also lend itself to Amazon's Alexa, but the IdeaCentre doesn't support it – at least not yet. Externally, you get a wireless mouse and keyboard that are disappointingly plasticky but will do for now if you don't have your own. For other peripherals there are four monitor outputs (for up to two displays at once), four USB 3.0 ports, an SD card reader, and both Ethernet and 802.11ac Wi-Fi.
LENOVO IdeaCentre 620S Review: VERDICT
Compact PCs tend to be fairly expensive, but this has decent specifications for the money in a neatly designed case
LENOVO IdeaCentre 620S Review: ALTERNATIVE
HP Pavilion 570-p055na
This has a full i5- 7400 chip, 256GB SSD and 3TB hard drive, but it's not as compact and the graphics card isn't as powerful
Benchmark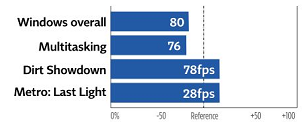 LENOVO IdeaCentre 620S Review: SPECIFICATIONS
Intel Core i5-7400T processor • 8GB memory • 1TB hard drive • 16GB Optane SSD • 4GB Nvidia GeForce GTX 1050 Ti graphics • 4x USB 3.0 ports  • 2x HDMI ports • 2x Display Ports • SD card reader • 802.11ac Wi-Fi • Bluetooth 4.0 • Gigabit Ethernet • Windows 10 Home • 225x102x212mm (HxWxD)  • 2.15kg • One-year warranty