iPhone X – The cost of innovation
BY DAVID AVERBACH
When Apple announced the iPhone X, many had sticker shock over the price tag. Not only is this the most expensive iPhone that Apple has ever created, but it's also one of six different iPhones the company now sells. Building such a large (some would argue fragmented) product line is one of the biggest departures in strategy Tim Cook has taken from his predecessor. Under Cook, Apple has dabbled in budget markets by offering the cheaper iPhone 5c and SE. However, these releases were more consistent with Apple's image as being a luxury brand for the masses; with the iPhone X, Apple is becoming a luxury brand for the rich.
The effects of this decision may have profound consequences for Apple's business model and revenue.
DECIDING WHAT NOT TO DO IS AS IMPORTANT AS DECIDING WHAT TO DO. -STEVE JOBS
THE MINIMALISM OF STEVE JOBS
Before Steve Jobs returned to Apple as the interim CEO in 1997, Apple's product lineup had ballooned under previous management and included over a dozen different versions of the Mac. One of the first things that Jobs did upon taking over operations was to cut Apple's lineup to just four products. Journalist Walter Isaacson wrote in his biography of Jobs,
[Jobs] drew a horizontal and vertical line to make a four-squared chart…
Atop the two columns he wrote 'Consumer' and 'Pro'; he labeled the two rows 'Desktop' and 'Portable.'" For each of these quadrants Apple went on to create a single product. Over the years, Apple's product matrix has expanded slightly, but this concept of having just one product for each category has remained at the foundation of Apple's business model. This model has guided Apple to become one of the most successful companies of all time.
Jobs told Isaacson, "Deciding what not to do is as important as deciding what to do"
The primary reason why Jobs preferred to have such a narrow product line was that it allowed his team to be laser focused on creating innovative products. Jobs and his team would obsess over every detail of a product, and this simply didn't work if he had too many devices to think about. He also believed that producing a large
number of products makes it harder for employees to understand how their work fits into the company's long-term plans. In describing the experience of trimming Apple's product line, Jobs said, "I came out of the meeting with people who had just gotten their products canceled and they were three feet off the ground with excitement because they finally understood where in the heck we were going"
The small range of products also helped Apple when it came to marketing. It allowed Apple to spend its time promoting just a few products, and it lowered the cognitive overhead required to buy an Apple product. If customers believed Apple made the best products, then deciding which phone or computer to buy was relatively easy. Conversely, a customer who decided to go the Windows route still had to choose between dozens of companies and hundreds of computers. The same is true for Android smartphones today.
THE SECRET BEHIND APPLE'S METEORIC RISE IS THAT IT HAS BEEN ABLE TO PRODUCE A HIGH-MARGIN DEVICE WITH INDUSTRY-LEADING TECHNOLOGY AT A PRICE THAT'S AFFORDABLE FOR THE MIDDLE CLASS.
A NEW ERA: THE IPHONE IS NO LONGER FOR EVERYONE
This strategy also matched Jobs's countercultural Instincts. As journalist Matthew Yglesias explored in an article for Vox following Apple's tenth-anniversary event, Apple risks losing its mass popularity with the iPhone X. Yglesias calls this the "Coca-Cola factor," referring to a quote from Andy Warhol on the universal appeal of Coke. While the iPhone doesn't have the same universality as Coke, there is a certain altruism that comes with having just one product per category that likely appealed to Jobs. Apple never marketed its products as a status symbol for the rich and famous, but rather a tool for the artists and creators (as well as the rest of the middle class).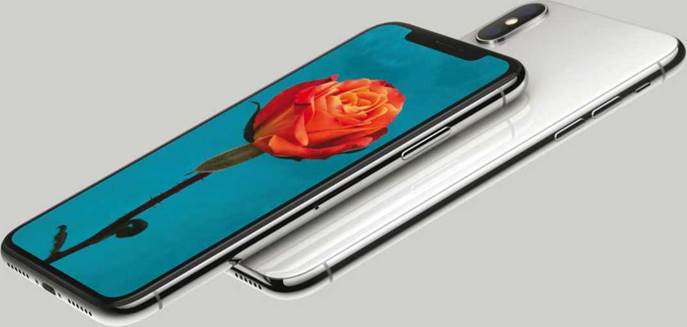 In most industries, the best product is not the most successful product. Rolex may make the best watches in the world, but most people wear a Timex or something much cheaper. This is because in order to make the best product on the market you typically have to make that product too expensive for the masses. The secret behind Apple's meteoric rise is that it has been able to produce a high-margin device with industry-leading technology at a price that's affordable for the middle class. Walking this tightrope is incredibly difficult though, and there are a lot of market forces working against Apple. In order to continue to produce the most advanced phone in the world, Apple has to include cutting-edge technologies, which are typically expensive and difficult to manufacture. Tim Cook has a reputation for being brilliant at supply chain management. This excellence in manufacturing has allowed Apple to release innovative new phones every year without having to raise the price.
APPLE HAS CREATED A PHONE FOR THE RICH AND A PHONE FOR THE REST OF US.
The streak finally broke this year, however, when Apple decided to switch screens. Many of the top Android brands, including LG and Samsung, have begun to release phones with edge-to-edge OLED screens. In order to continue to offer a best-in-class device, Apple had no choice but to follow suit. OLED screens not only have better picture quality, but they are more flexible, which allows the manufacturers to have the edge-to-edge displays. They also use less battery. Unfortunately, the only company capable of producing OLED screens at the quality and quantity that Apple needs is Samsung. According to KGI Securities analyst Ming-Chi Kuo, Samsung is taking advantage of its temporary OLED monopoly by charging Apple between and per unit. This is an enormous cost increase from the that Apple is rumored to be paying for the iPhone 8 Plus display. The iPhone 7 reportedly cost around to manufacture. At a retail price of Apple was able to have a 2.6 times markup. The iPhone X reportedly costs to manufacture, so even at the increased price, Apple is still making less of a margin than on its previous generation of devices.
When choosing between a simple product line and creating the most innovative phone on the market, Apple chose to go with innovation. It's hard to say how all of this will shake out and how this strategy will affect sales. OLED screen prices will eventually drop and Apple may eventually go back to a simplified product line. In the meantime, Apple has created a phone for the rich and a phone for the rest of us, and has sacrificed on its margins in the process. By all accounts the iPhone X looks to be the best phone Apple (or anyone else) has ever created, but the cost of that device might be Apple's successful business model.