More is Always Better
The Q5 Evo comes with 6GB of DDR4 RAM, which can be expanded to 32GB for greater performance and speed.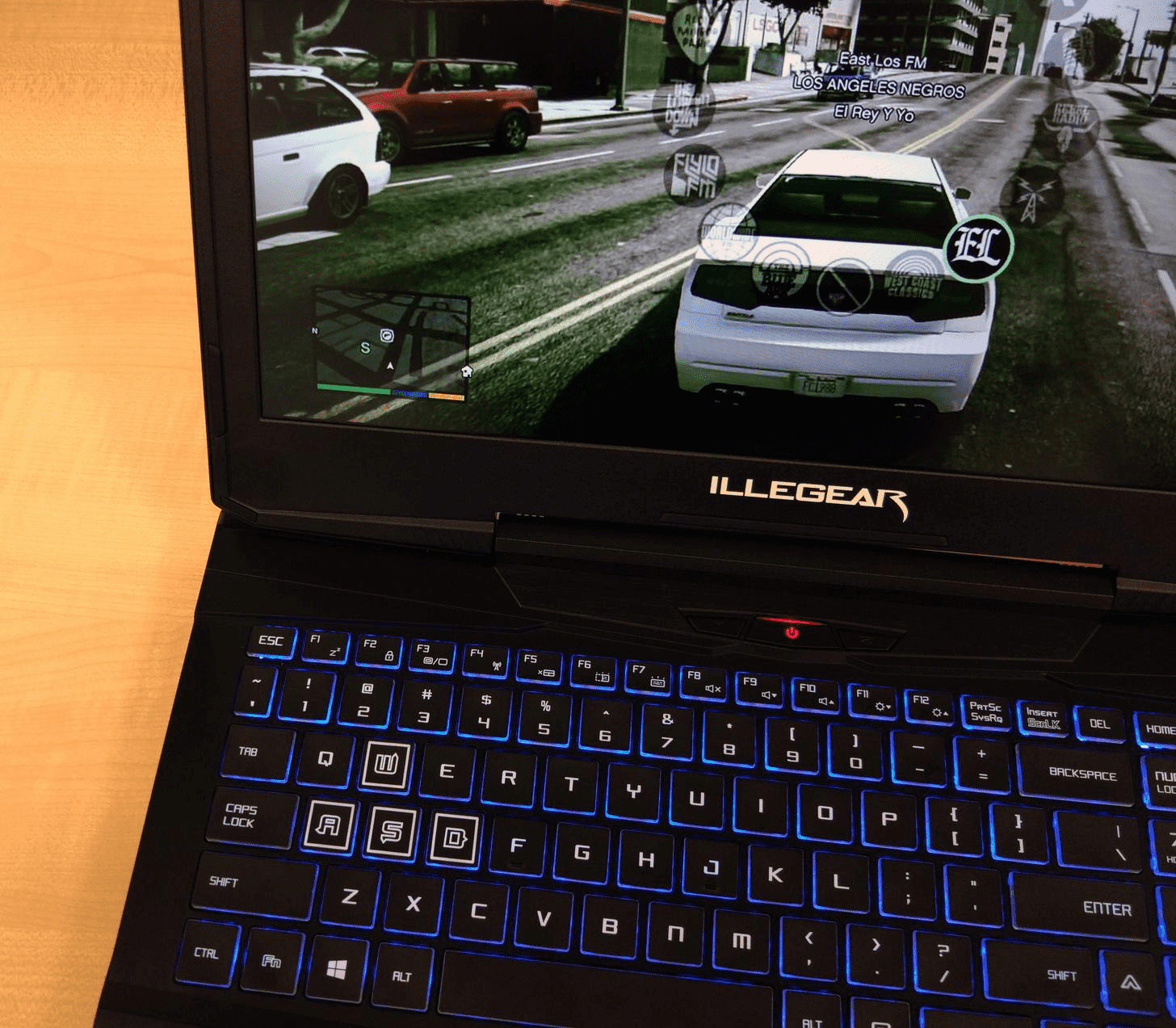 Great for Movies
With the 15.6-inch FHD display, you can now enjoy movies paired with the Sound Blaster Cinema 3 feature builtinto the speakers.
Upgrade Needed
Although the 15.6-inch FHD anti-glare display is more than adequate, I'd much rather upgrade it to include Wide Color and Wide View for better resolution.
Fix the Trackpad
Although 90% of my time with the Q5 Evo was for gaming, I have no need for the trackpad as I'll be using the mouse.
However, the real flaw I had with the laptop was its trackpad, which had a really challenging time registering my movements or when I were to click on something. Although it isn't that big of a deal, it does hamper my daily usage quite a bit as I had to stick with my mouse for the entire duration after that.
Easy Plug & Play
The Q5 Evo comes with a host of USB ports for all your devices and even a HDMI port if you want to display it on the big screen.
Perfect for FPS Gamers
The full RGB backlit keyboard also comes with W/A/S/D gaming keys, perfect for FPS gamers.
Great for Casuals
When it comes right down to it, the Q5 Evo is a great laptop if you're looking to play games like Dota 2 and Overwatch on it without any problems. With its modest price point and adequate specifications, the Q5 Evo is for gamers who are on a budget but still want something stylish while still holding its own when gaming.
BENCHMARK
3DMark Professional Edition Fire Strike Ultra (4K Gaming) – 1,942
3DMark Professional Edition Fire Strike (High-performance Gaming PC) – 6,854
PCMark 8 Professional Edition Creative Accelerated 3.0 – 4,417
Build Your Own
Illegear has always been known to gamers around Malaysia as the only brand that allows you to customize your own gaming laptops. Sadly, that almost always comes with an exorbitant price tag. While most of its gaming laptops are towards the steep pricing range, the Illegear Q5 Evo is a much more affordable option compared to its older brother – the Q5.
Bang for your Buck
If you're into the modern wave of virtual reality (VR) gaming but are afraid of having to pay through the nose to experience it, the Q5 Evo is capable of accommodating VR-ready gaming, theoretically. With specs like the NVIDIA GTX 1050Ti GPU as well as the Kaby Lake i5-7300HQ processor, the Q5 Evo is VR-ready as it meets the Oculus Minimum Specifications.
Although we never got a chance to test it out as we don't have an Oculus Rift lying around in the office but on paper, it should work out just fine.
Gaming Made
Easy eSports scene with games like Dota 2, Overwatch, League of Legends (LoL) and Counter Strike: Global Offensive (CSGO), the Q5 Evo would be your best bet at streaming live games as well as gaming on it. After running through Dota 2, Overwatch and CSGO, the Q5 Evo handles itself pretty well without any frame rate drops and virtually no lag whatsoever.
However, you might want to reduce the settings on Overwatch otherwise your frame rates would drop but not to the point of being unbearable.
VERDICT:
" Its affordable price added with above average specs make the Q5 Evo the perfect starter kit for a gaming laptop. " – Wi-Liam
Editor choice
Illegear Q5 Evo Review
" Its affordable price added with above average specs make the Q5 Evo the perfect starter kit for a gaming laptop. " - Wi-Liam
Add your review
|
Read reviews and comments
MORE DEALS

See also THE COMPLETE GUIDE TO…OLED laptops
Specifications
DIMENSIONS (HXWXD): 29 x 386 x 265 mm
WEIGHT: 2.5 kg
PROCESSOR: 7th Gen. Intel Core i5-7300HQ Processor (2.50GHz to 3.50GHz), 6MB Smart Cache
MEMORY: 8GB DDR4 RAM
STORAGE: 1TB 2.5" HDD
OPERATING SYSTEM: Windows Home 10 Single Language
DISPLAY: 15.6″ Full HD Anti-glare Display featuring IPS / AHVA Wide Color & Wide  View (1920 x 1080)
GRAPHICS: NVIDIA GeForce GTX 1050Ti, 4GB GDDR5
CONNECTIVITY: Built-in Gigabit Ethernet LAN, Intel Dual Band Wireless-AC + Bluetooth, M.2 interface
PORTS: 1x HDMI output Port, 1x USB 3.1 Gen 2 Ports (Type-C), 2x USB 3.0 Ports (1 USB Charging Port), 2x USB 2.0 Ports, 1x Headphone-out, 1x Mic-in, 1x RJ-45 LAN (10/100/1000Mbps)