If you stopped to look at the price of this PC before reaching the first few lines of this review, you may already be in shock. An £ PC is much more expensive than our usual review models, but we know from your emails that many readers might consider spending this much on a PC if it's truly worth it. This might be that PC. Read our Huawei MateStation X Review.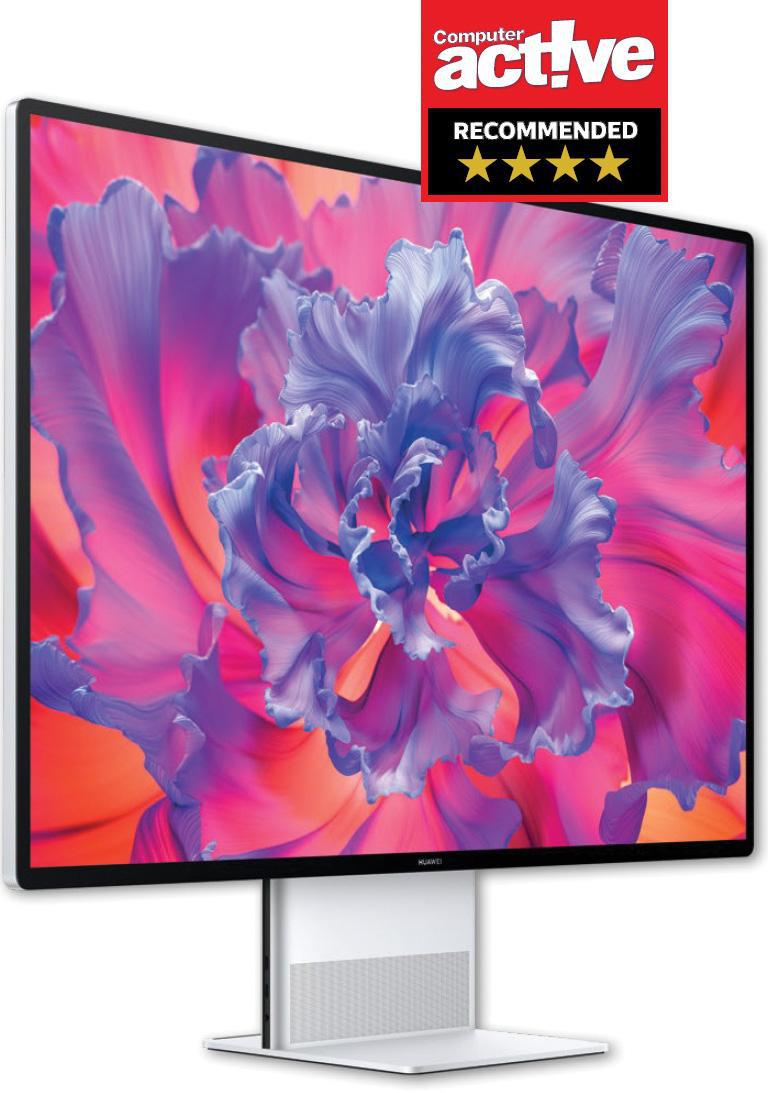 It's an all-in-one PC, meaning the computer is built into the screen. It's clearly inspired by the likes of the iMac, though surprisingly, you could get one of Apple's 24in all-in-one's for much less – the cheapest iMac comes in at £. However, the MateStation X has a larger 28in screen and – more significantly – runs Windows.
"A brilliant screen and impressive performance all wrapped up in an eye-catching design"
From a design perspective this is a beautiful device, almost entirely made up of screen, framed by the narrowest of bezels. There's only one cable to plug in, which goes straight into a wall socket with no need for a power brick. The supplied keyboard and mouse are basic, but attractive and wireless.
Two USB 3.0 ports sit on the right edge, with two USB-C ports and a 3.5mm audio jack on the left. It's all incredibly neat but there's no Ethernet port, so you're reliant on Wi-Fi 6 and Bluetooth for any further connections.
The 28in screen has a resolution of 3840×2560 pixels and is stunning to look at, managing a remarkable 95 per cent of the DCI-P3 colour standard in our tests.
For the sake of comparison, a check on Argos revealed that the retailer's cheapest 28in monitor costs £ while 27in screens are available for as little as £ if you're willing to compromise on resolution. None will be able to come close to the MateStation X on picture quality, though, so you need to weigh up your priorities.
Inside there's plenty of power, with a Ryzen 7 5800H processor, alongside 16GB of RAM and a generous 1TB SSD. We'd normally expect to see this processor in a laptop, but Huawei's decision to use it helps to keep the rear of the MateStation so compact. Despite this, it still performs well, scoring 6,469 in our benchmark test. If you want the very best Windows performance without the eye-catching case, however, we'd still recommend the Wired2Fire Ultima WS Home Office Workstation, because it's 20 per cent faster (see page 30).
Its main weakness is gaming, because it relies on the graphics hardware built into the Ryzen processor rather than a dedicated card. It'll cope with more basic games but not the latest resource-hungry titles.
SPECIFICATIONS
Eight-core AMD Ryzen 7 5800H processor • 16GB memory • AMD Radeon graphics • 1TB NVMe SSD • Wi-Fi 6 • Bluetooth 5.1 • 28.2in 60Hz 3840×2560-pixel IPS touchscreen • 720p webcam • 2x USB-C ports • 2x USB 3.0 ports • Windows 11 Home • 530x614x187mm (HxWxD) • 9kg • One-year warranty
VERDICT
Editor choice
Huawei MateStation X Review
A strikingly attractive allin-one PC with a brilliant monitor that's great for Windows use, but faster – albeit plainer – PCs are available
Add your review
MORE DEALS

ALTERNATIVE
HP Pavilion 27-d1007na £ HP's all-in-one PC is slightly cheaper but has a smaller, lower-resolution screen