Now and again a mid-priced phone comes along with a specification that approaches upmarket models that cost hundreds more. Often it's from OnePlus, the Chinese company that launched four years ago with a crowd-funded invitation system and progressed to direct online sales. The current OnePlus 5T is a great example, and now rival Huawei has decided to compete: the View 10 is a strikingly advanced phone for the same price.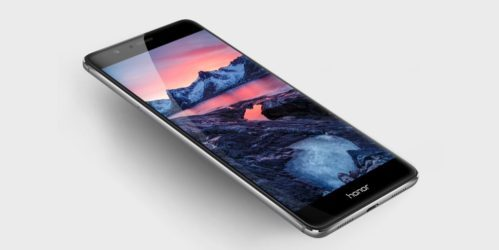 Table of contents
Like the 5T, the View 10 has a fashionably tall 18:9 screen, giving Full HD resolution plus a bit extra. Image quality is similarly good, though it lacks
Huawei Honor View 10 review: SPECIFICATIONS
6in 2160×1080-pixel screen • 20-megapixel and 16-megapixel rear cameras • 13-megapixel front camera • 128GB flash storage • MicroSD card slot • 802.11ac Wi-Fi • Bluetooth 4.2 • 3G/4G • 157x75x7mm (HxWxD) • 172g • One-year warranty
the brightness and color accuracy of the best Apple and Samsung screens. The rest of the phone looks quite different from both the 5T and the similarly shaped iPhone X, with a fairly plain round- cornered aluminium case that retains a headphone jack as well as the USB Type-C port. There are just two colors to choose from, black or Honor's signature blue. The fingerprint sensor on the front works quickly, and you can also unlock the phone with face recognition.
Huawei's color-plus-monochrome dual camera system gives excellent results, though we preferred the 5T's.
An incredibly generous 128GB of storage is included, and the eight-core Kirin 970 processor runs Huawei's version of Android 8 Oreo very smoothly, including games. The battery couldn't match the OnePlus 5T's 21-hour life, but still lasted a respectable 15 hours in our video-playback test.
Huawei Honor View 10 review: VERDICT
The View 10 is a strong rival to the OnePlus 5T, and both are excellent buys if you want a larger phone with ultra-wide screen
Huawei Honor View 10 review: ALTERNATIVE
With the S9 imminent, this fancier phone is very good value if you shop around for discounts