Huawei Honor 9 review – We liked it better when they were cheaper, but at least the Honor 9 exemplifies how you can now get the kind of features that were once exclusive to phones for half that amount.
The Honor 9's price has fluctuated, but  it's nearly a hundred quid less than the OnePlus 5T, which is currently king of the mid-range models.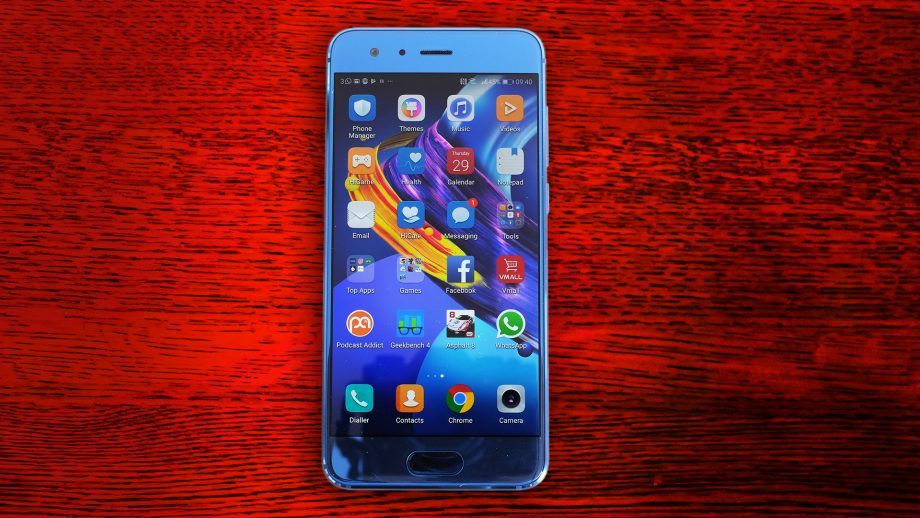 The Honor 9's slim case, with curved glass front and back, comes in blue or a less gaudy grey, and feels quite glamorous, with a decent-sized 5.15in Full HD screen and fast-acting fingerprint reader. Huawei's version of Android 7 (not the latest 8) runs smoothly on the eight-core processor, but not as smoothly as the 5T, showing a bit of lag and less impressive 3D games performance. The battery lasted a modest 11 hours 36 minutes in our video-playback test, though in normal use it easily lasted through a day.
The screen is bright with plenty of contrast, but colours were a bit off and its anti-glare polarising layer makes the image all but invisible with the wrong sunglasses. The dual cameras, similar to Huawei's P10, are good but not great, with no optical stabilisation.
The Honor 9 is a worthy rival to Moto's Z2 Play, which has similar flaw's but a longer battery life, and feels closer to the 5T than its price tag might suggest.
Huawei Honor 9 review: SPECIFICATIONS
5.15in 1920×1080-pixel screen • 20-megapixel and 12-megapixel rear cameras • 8-megapixel front camera • 64GB flash storage • MicroSD card slot • 802.11ac Wi-Fi • Bluetooth 4.2 • 3G/4G • 147x71x7.5mm (HxWxD) •155g • One-year warranty
Huawei Honor 9 review: VERDICT
It's neither startlingly cheap nor strikingly advanced, but as a mid- priced option the Honor 9 is a good choice
Huawei Honor 9 review: ALTERNATIVE
Motorola Moto Z2 Play
Its modular design divides opinion and few will bother with its extra components, but it's a stylish phone with long battery life