Huawei's Honor brand has a lot of current models, and a lot of them are called 7. The 7A costs more than the 7S but less than the 7C.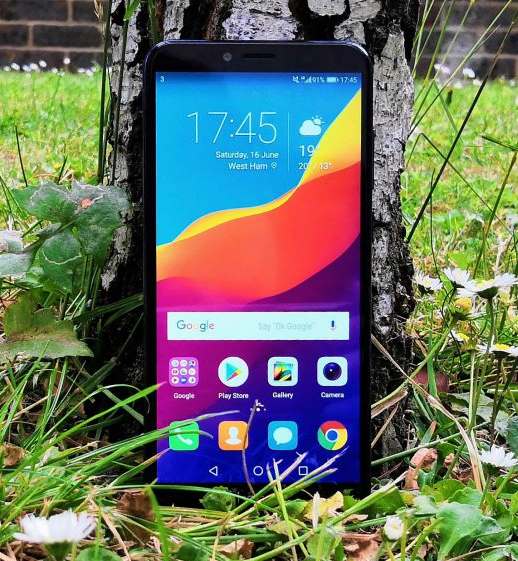 There's also a 7X, but somewhere around this point we gave up. The exact price is also something of a mystery.
At any of these prices it's an attractive phone. The processor and storage specs are basic. Huawei's version of Android 8
SPECIFICATIONS
5.7ln 720×1440-pixel screen • 13-megapixel rear camera • 8-megapixel front camera • 16GB flash storage • MicroSD card slot • 802.11n Wi-Fi • Bluetooth 4.2 • 3G/4G • 152x73x7.8mm (HxWxD) • 150g • One-year warranty
(Oreo) doesn't always respond instantly so you can forget fancy games: and you'll need a microSD card to make room for anything beyond a few apps and photos.
On the outside, however, this looks like a premium product. It's obvious when you pick it up that the back panel is plastic, but that means it's slimmer and lighter than a glass design.
It's also the cheapest device we've seen featuring face unlock, which is just as well, because we found the fingerprint sensor on the back often failed.
The screen isn't particularly sharp or colour- accurate. but its 16:9 shape and decent brightness feel anything but budget.
The single rear camera takes reasonable pictures and offers a blurred-background effect.
At just over 11 hours 30 minutes in our video-playback test, battery life is average, but acceptable.
VERDICT:
Huawei Honor 7A Review
A great look and set of features for the money, especially if you like face unlock, but sometimes slow
Add your review
Best Huawei Honor 7A prices ?
MORE DEALS

ALTERNATIVE:
Moto G6 Play
This plastic version of the G6 has similar specs but twice the storage, and longer battery life