The EliteBook offers a very wide range of performance and price points, with the 840 G5 being on the higher end of that sliding scale. The first thing that strikes you about the GS is how well made it is. Read our HP EliteBook 840 G5 Review.
Without it falling into the obvious trap of over-engineering; the chassis avoids any sharp edges or flexible structures. The top lid is metal skinned and feels invitingly cool to the touch, while the underside is plastic and less visually appealing.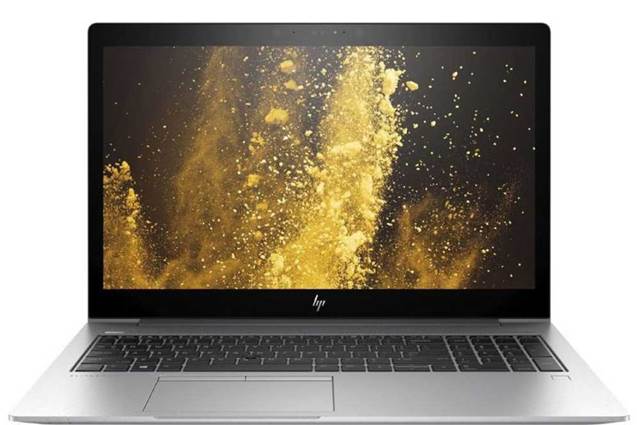 Opening the GS reveals a spacious backlit keyboard. The touchpad is of the highest quality, has both buttons at the top. with more under an edge at the bottom, and it's compatible with Microsoft Precision Touchpad gestures.
In terms of ports, on the left is a single USB 3.1 Gen 1 port, another on the right, plus a single Thunderbolt Type-C, HDMI 1.4b. RMS Ethernet, a 3.5mm headphone/mic combo, and a proprietary docking connector.
For us. the best aspect of the 840 GS is undoubtedly the screen. Depending on the model, there are no less than 11 different panels offered on this chassis, including a single 4K option. The others have 1080p IPS displays that have 220, 400 or 700 nits of backlighting. The variances beyond resolution are grouped by the inclusion of touch, the camera spec and an optional ambient light sensor. Our review machine was blessed with a 1,920 x 1,080 Full HD, 700 nits, ultra-slim display with the HP Sure View privacy mode and HD+IR camera. This is one of the best displays we've seen on an ultrabook yet. giving you a clear view under almost any lighting condition.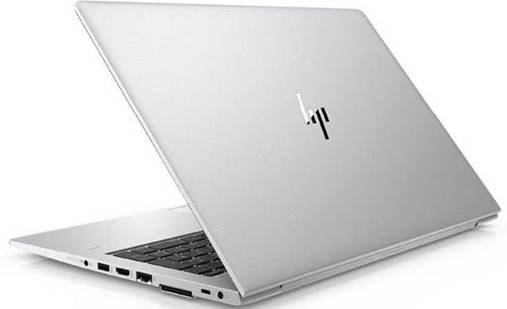 HP has also included Bang & Olufsen speakers that kick out significantly more bass frequencies than we expect from a laptop. Plus, our variant came with an 8th-gen quad-core Intel Core i7-8550U processor that can Turbo Boost to 4GHz, plus a lightning-fast 512GB NVMe SSD.
Our only reservation about the EliteBook is that HP insists on using a proprietary power connector when this machine has a Type-C Thunderbolt port that could be made dual-purpose.
In the performance arena, the GS is remarkably quick and agile. Combining such a new and powerful Core i7 series CPU with high-end NVMe storage is a recipe for raw speed not normally associated with portable PCs. It isn't a cheap device, and it certainly doesn't perform like one either.
Any task involving 3D graphics is undermined by the mediocre Intel UHD 620 GPU. but by all other measures, this system soars.
Easily the most impressive benchmarks concern the storage speed. HP uses a 512GB Samsung PM981 NVMe drive in this machine, and it reads and writes a breathtaking amount of data per second – 3,239.9MBps (read) and 2,095.4 MBps (write) using CrystalDiskMark.
Unless you are looking to game or run CAD. and therefore need a discrete GPU. there is plenty of power here. If you're only going to use this laptop occasionally, all that power if overkill.
The battery managed to run for 4 hours, 54 minutes with full performance mode. Setting Windows 10 for 'best battery life' easily extends that past 10 hours. In real- world terms, that's a full working day and some extra, unless you do computing-intensive tasks.
Compact, yet massively powerful and feature-filled, the HP EliteBook 840 G5 avoids design showboating and focuses entirely on providing the best core user experience.
Verdict
HP EliteBook 840 G5 Review
Aimed at power users, the HP EliteBook 840 G5 crams the latest tech into a well-made package.
Add your review
Best HP EliteBook 840 G5 prices ?
MORE DEALS

See also THE COMPLETE GUIDE TO…OLED laptops